Rethinking Refugee Support
Unconventional report design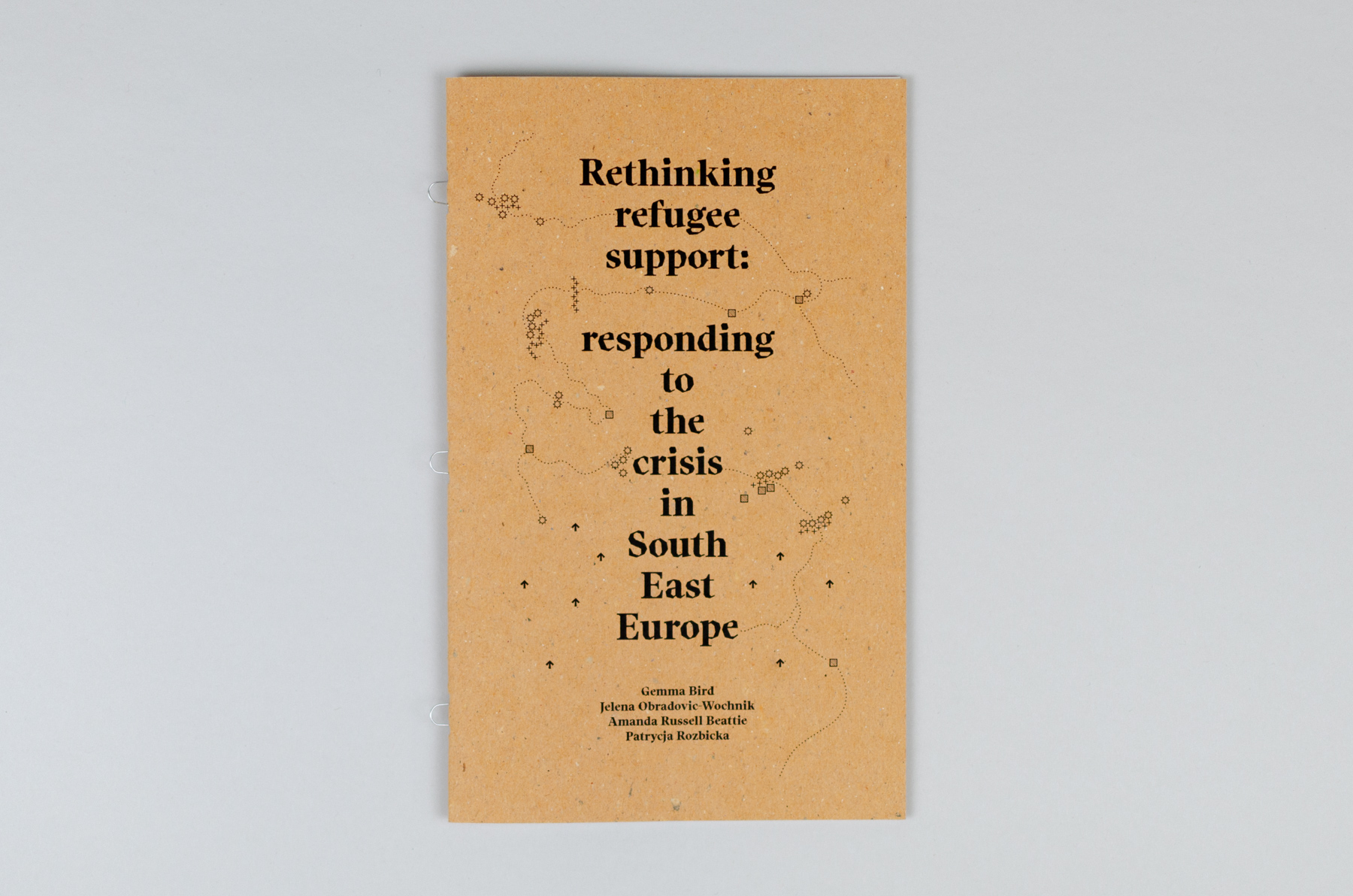 Challenge
Asylum is a basic human right but migrants transversing the Balkan Route often encounter violent pushbacks before they reach the EU border.
IR Aesthetics is a research project working to assess refugee housing and welfare provision at key locations along the Balkan Route.
Having authored a report setting out their findings, IR Aesthetics wanted to create an untraditional report document with a compelling aesthetic.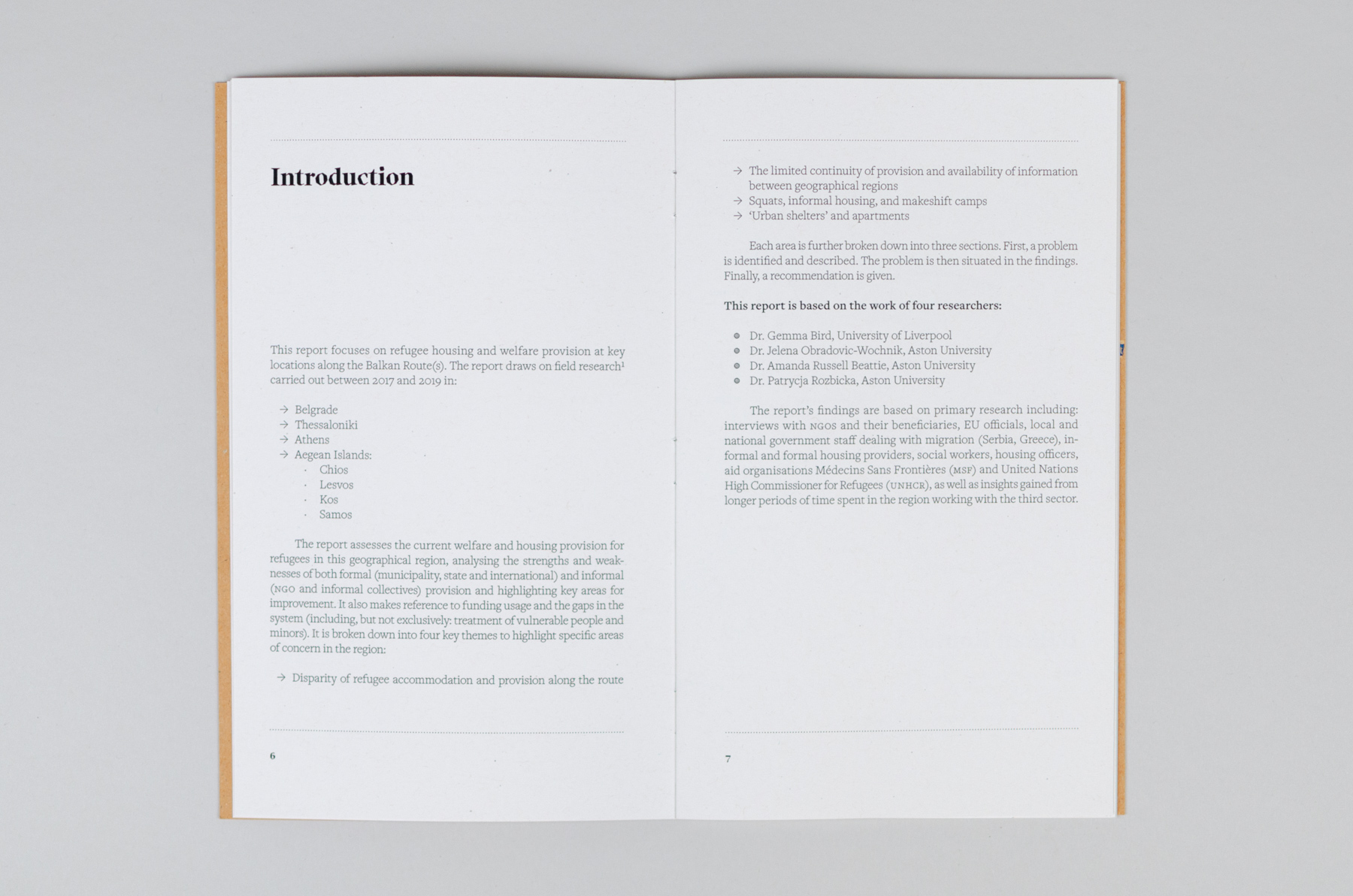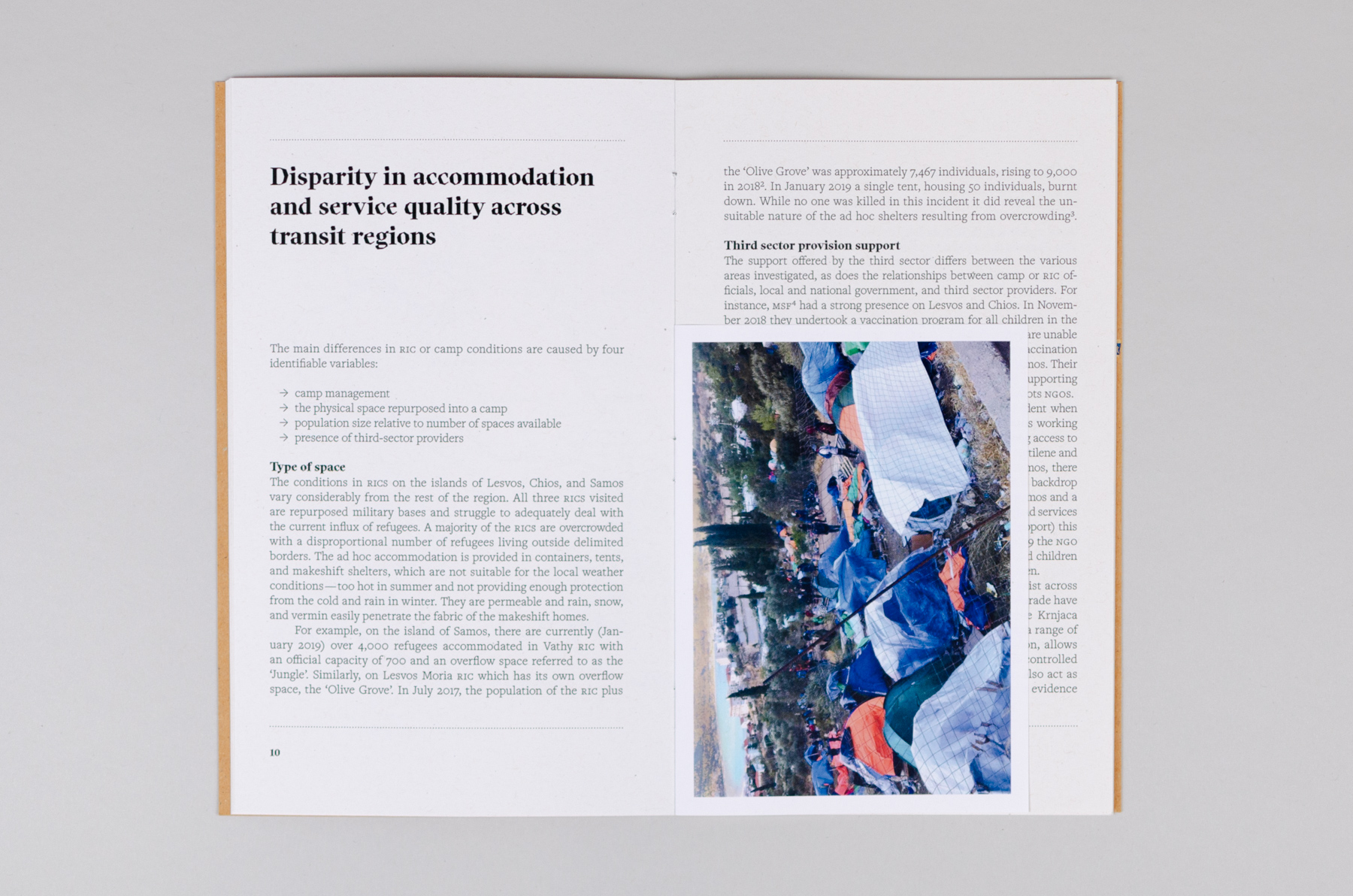 Solution
An unconventional size makes the report stand out when it's presented alongside typical A format books. We chose the font Koper for titles. It communicates an uncompromising woodcut style. Tipped-in photos are held in place by loop wire staples, causing the publication to feel uncomfortable in the hand.
We created an original hand-drawn Balkan Route map. Presented on textured recycled stock, it's look and feel calls hand-made migrant maps to mind. Our cover design is printed on G . F Smith Nomad Tan, which features unrefined fibres and earth-like tones.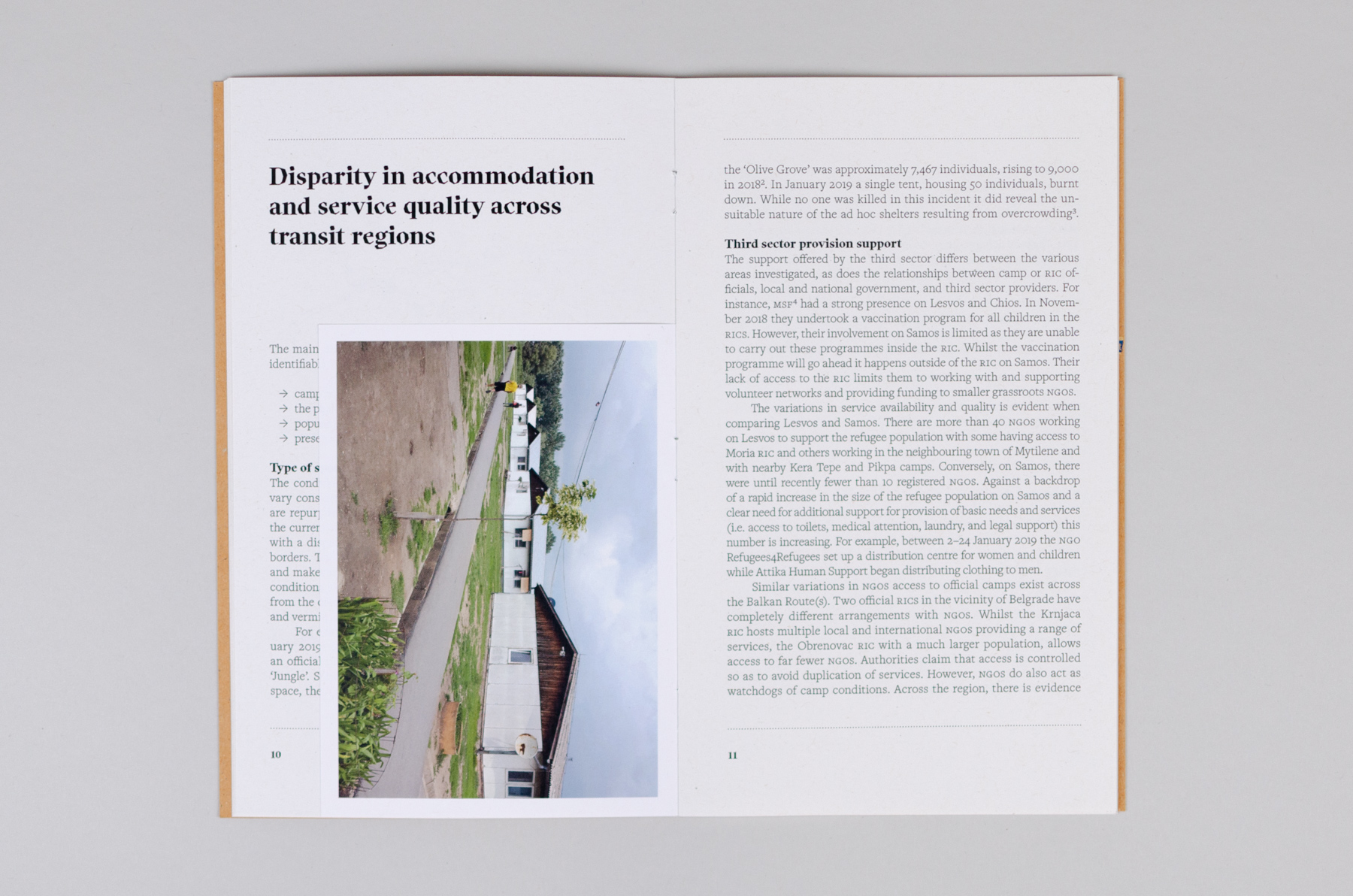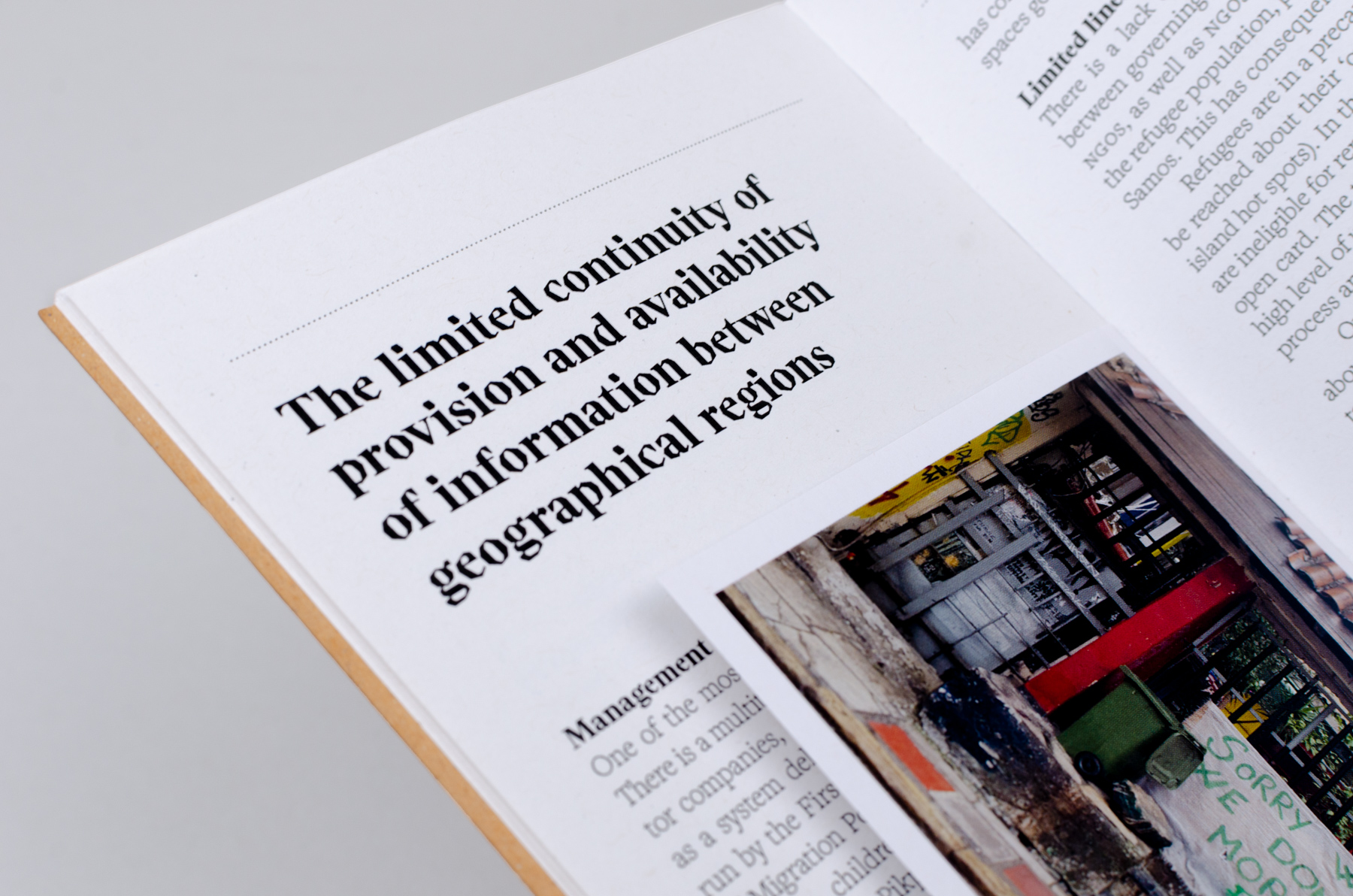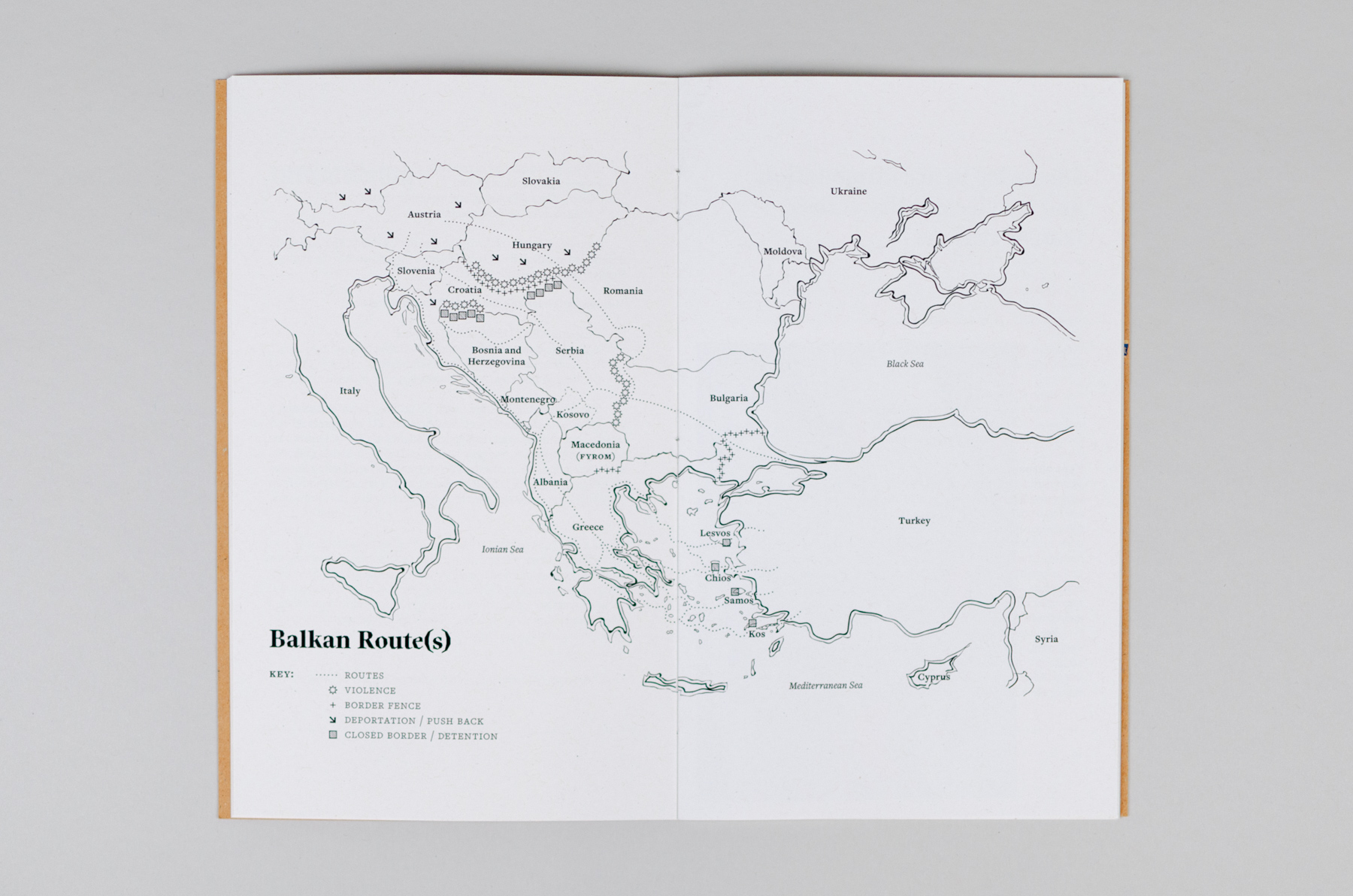 "I love how this report turned out! We had so many positive comments at our launch event. One of the MPs in attendance wanted us to pass on her compliments—she was really impressed!"
Dr Jelena Obradovic-Wochnik
Senior Lecturer in Politics and International Relations
Aston University