RiotID
Understanding riot control weapons
Challenge
Mass use of tear gas dates back to the Battle of Frontiers in France, 1914. Today it's widely considered appropriate for use during civil unrest despite its ability to cause harm.
Accountability and canister documentation is limited. When activists or journalists do photograph casings, important manufacturing dates and production codes are often missed.
In 2015 we designed a printed guide that would inform and strengthen documentation. In the years since we've been tasked with developing a multilingual series of guides that aid understanding of different riot control weapons.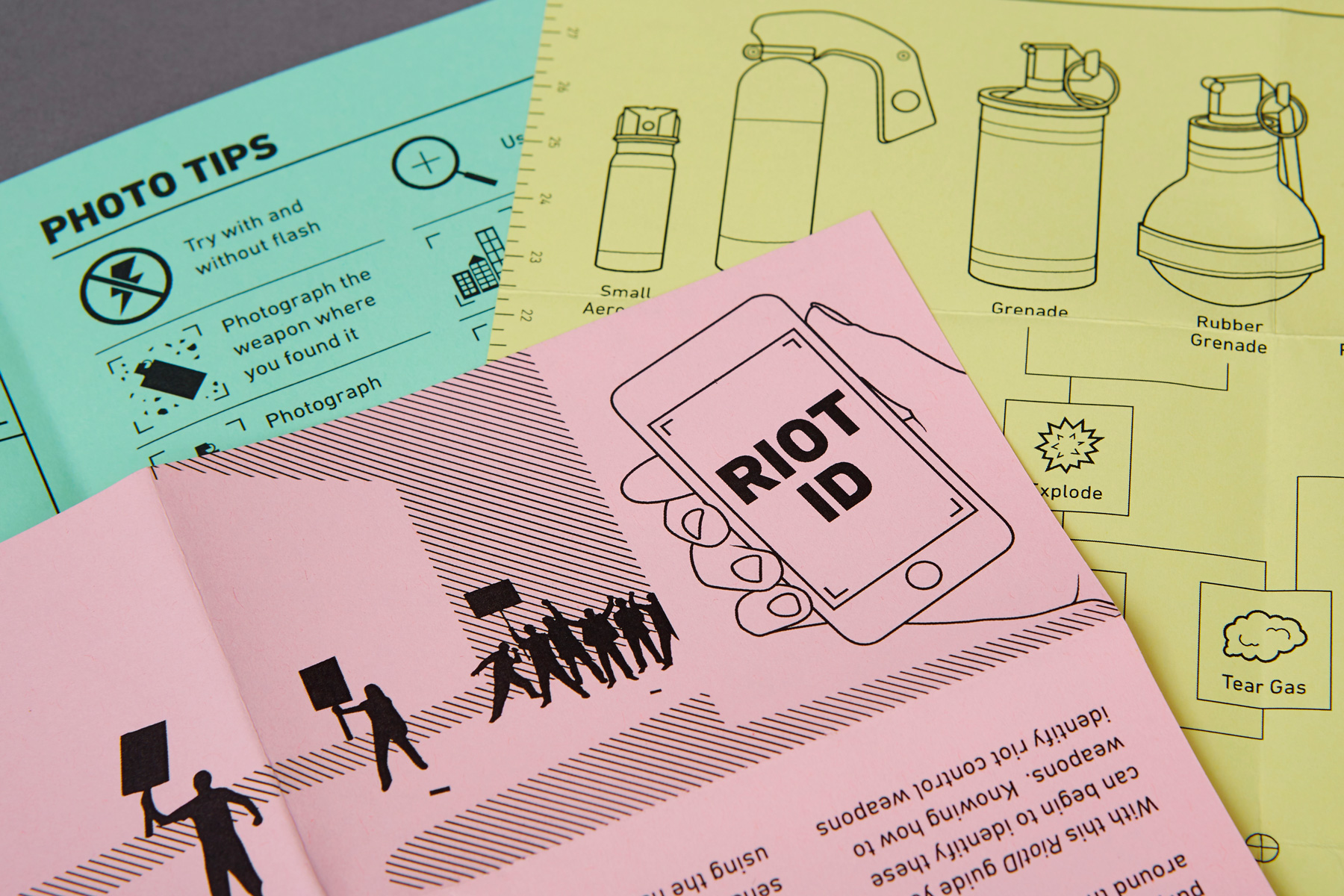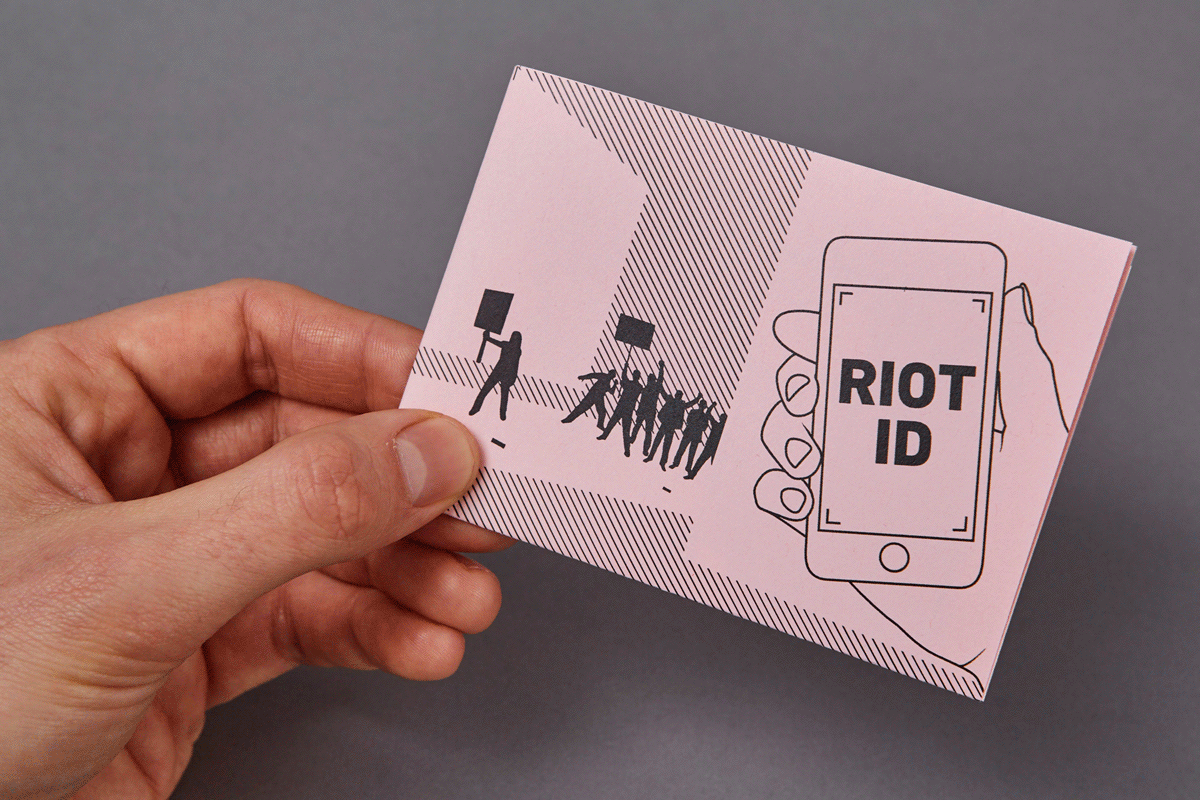 Solution
Each of the pocket-size publications utilise a visual language consisting of icons and pictograms to concisely illustrate safety information, effects on the body, manufacturer locations, and weapon types. Our design incorporates a ruler that can be used to determine cartridge and canister size.
A single colour has been used to ensure that the design is suitable for print on a wide variety of materials. The amount of ink required to reproduce the publication with a desktop printer has been reduced with the use of hashed patterns and thin line weights.
The full range of guides are distributed through the RiotID website that we recently had the opportunity to design and develop.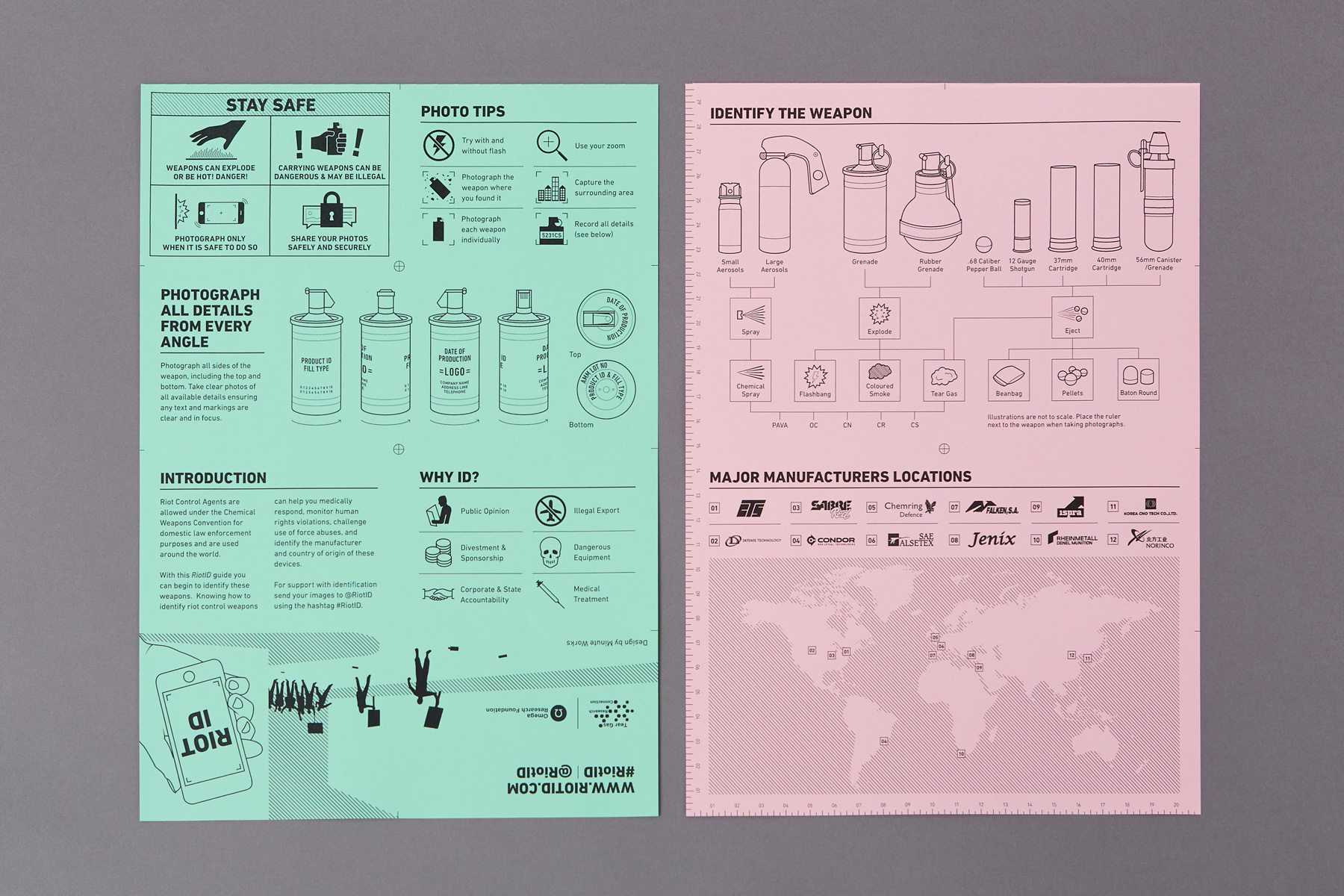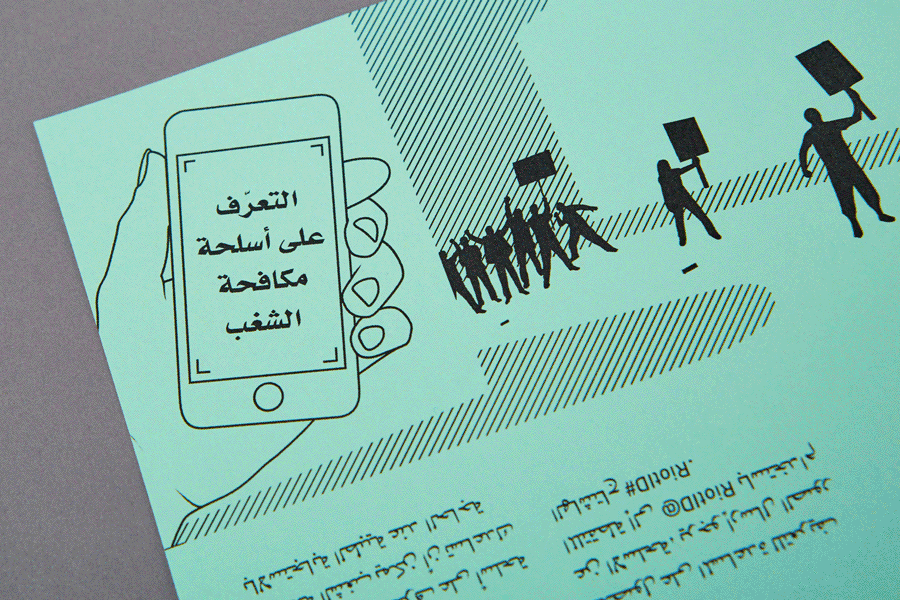 "Minute Works' energy, responsiveness, creative approach, and attention to detail make them a real pleasure to work with. Their passion for learning, commitment to ethical practice, and care for the environment are a perfect match for our social justice and research-led design projects."
Dr. Anna Feigenbaum
Civic Media Hub
Bournemouth University
Results
RiotID has been translated into seven languages; Arabic, English, French, German, Greek, Spanish and Turkish. The Arabic edition has been utilised during Palestinian protests against divisional walls built by Israeli forces in the West Bank.
A Special Edition was distributed at Banksy's Dismaland.
RiotID was included in From Hope to Nope: An exhibition of graphic design, craft and grassroots resistance.