Conflict and Environment Observatory
Identity and online information hub
Challenge
The Conflict and Environment Observatory consider the consequences of war and the role environmental factors play in causing or driving insecurity.
CEOBS asked us to design a logo that would embody their research, and a website that could act as a comprehensive resource for activists, journalists, policy-makers and researchers.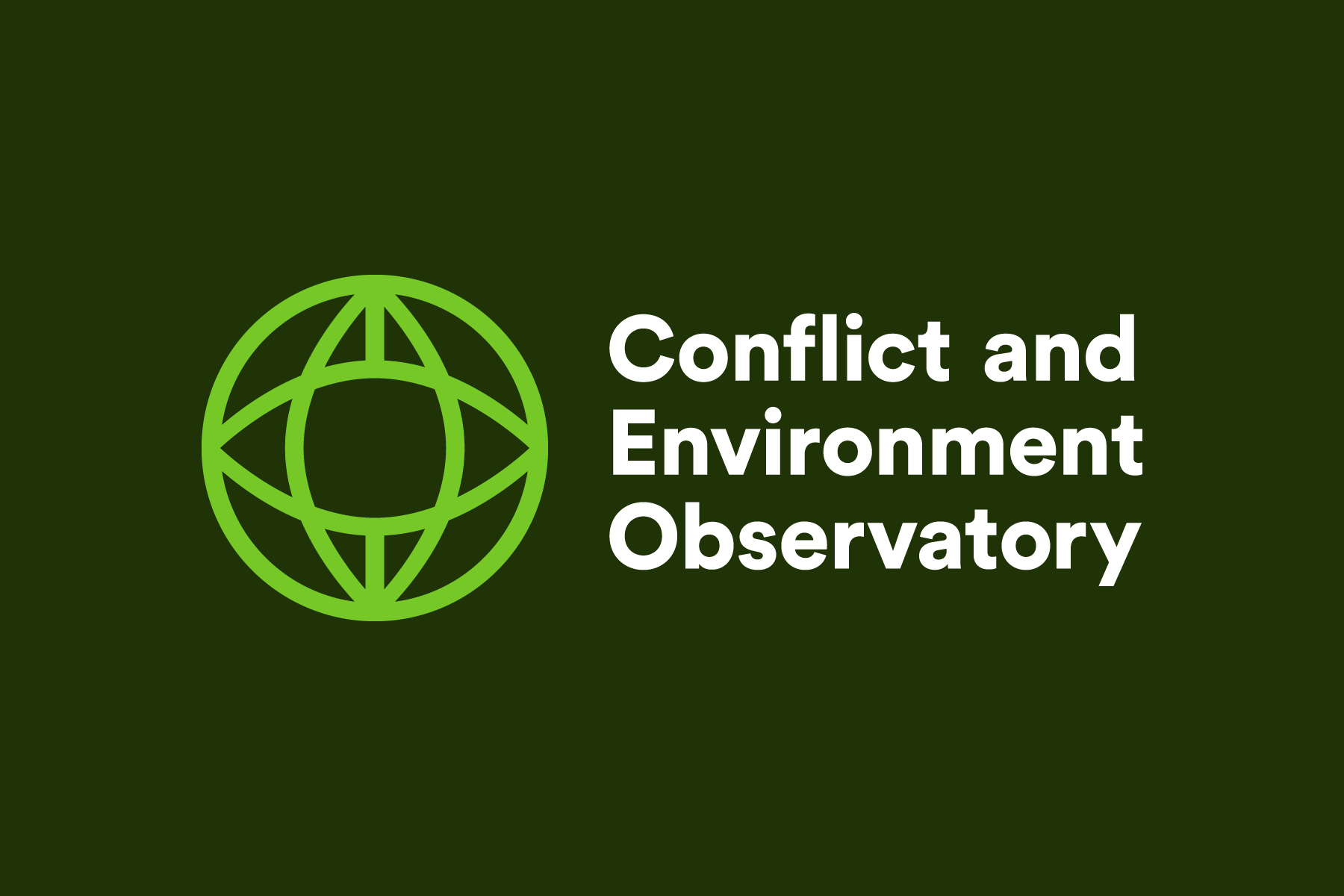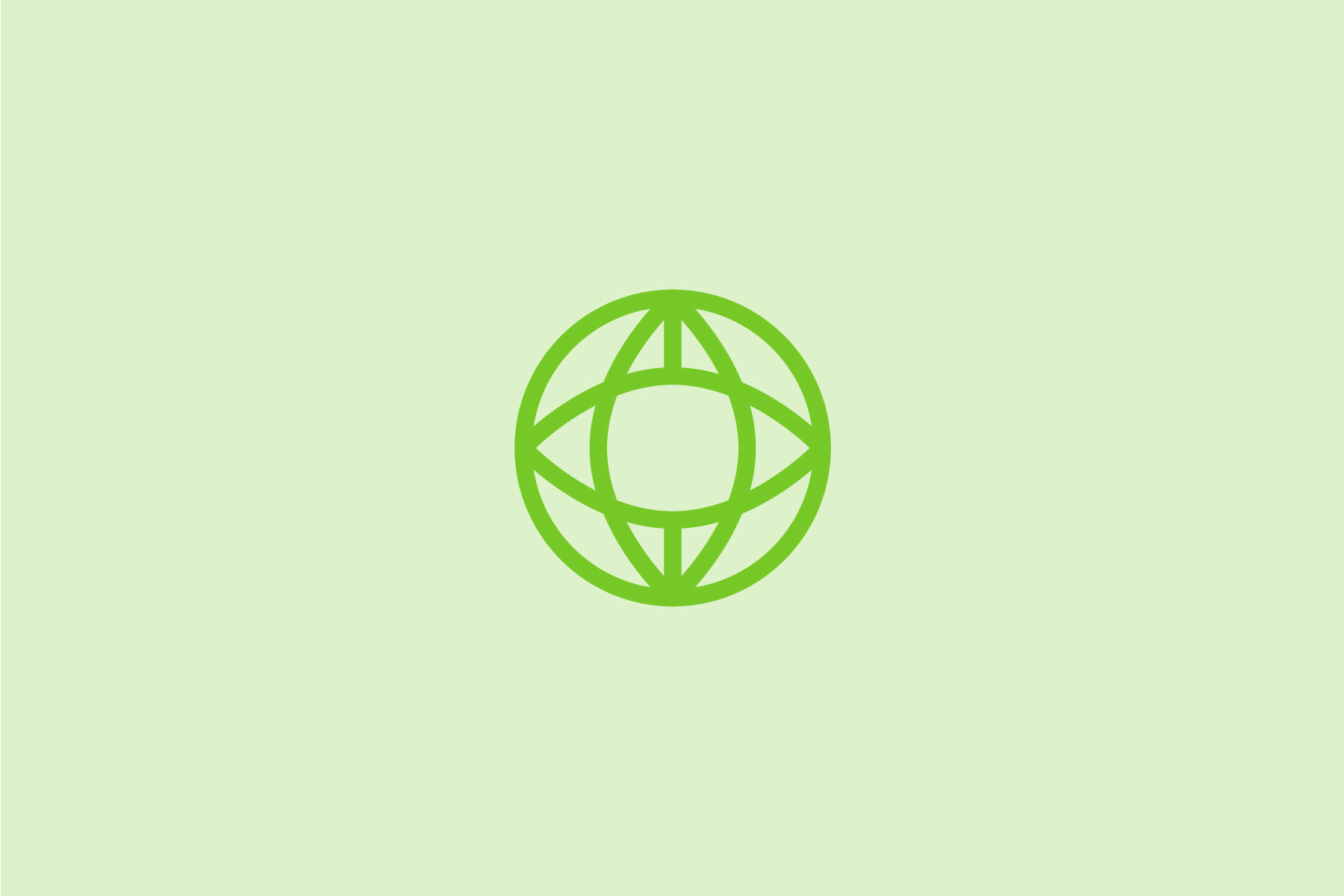 Solution
We created a visual identity led by a sphere denoting global conflict, a leaf indicating the environment, and an eye symbolic of observation. It's simple shape that can be repeated to form a captivating pattern.
CEOBS' name has been typeset in Circular. This font's geometric form makes it a perfect companion for our marque.
We designed and built a website that aggregates information and resources on multiple conflicts and topics. Collated articles, reports, and Tweets provide visitors with an understanding of how each conflict is impacting the environment, and those who depend on it.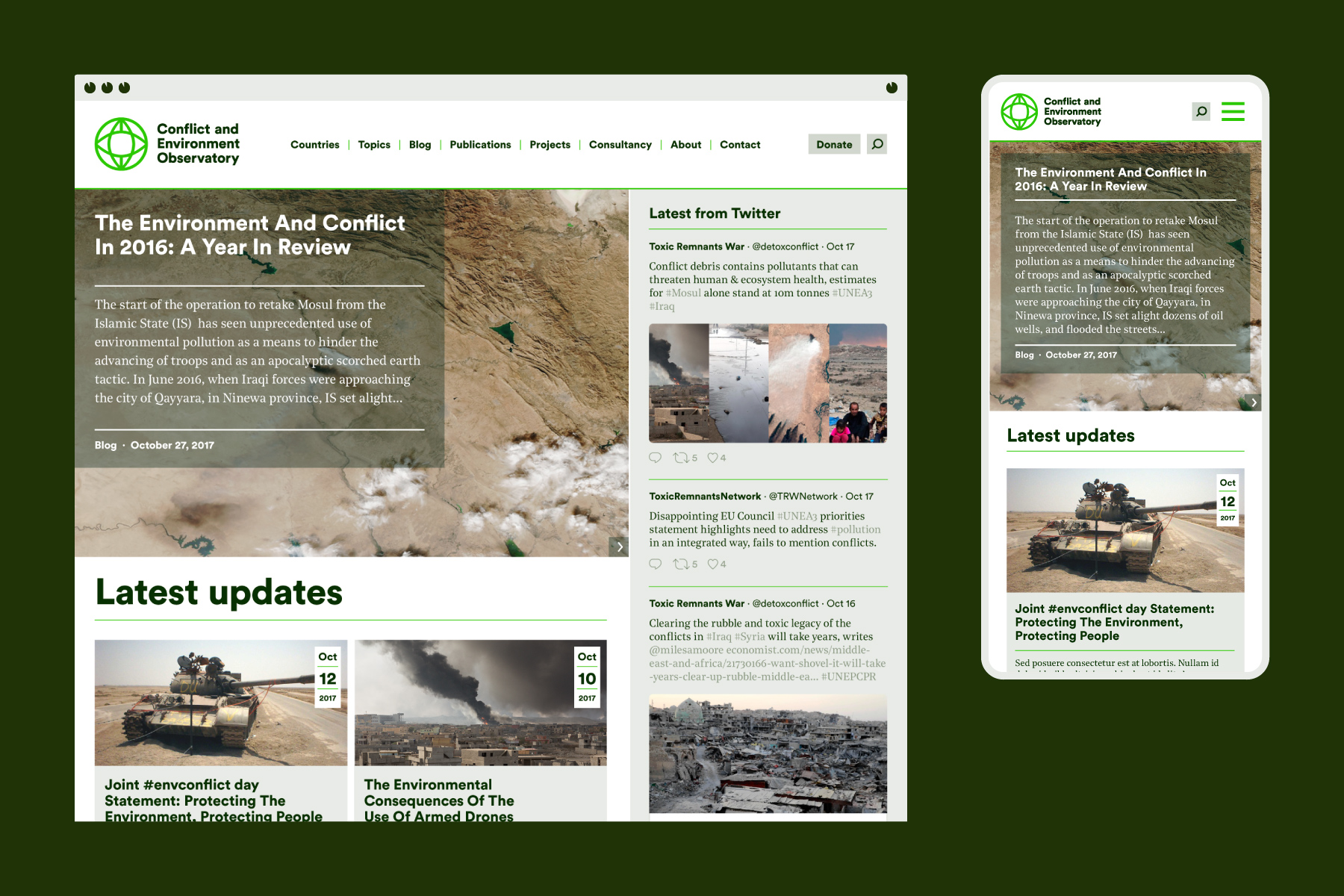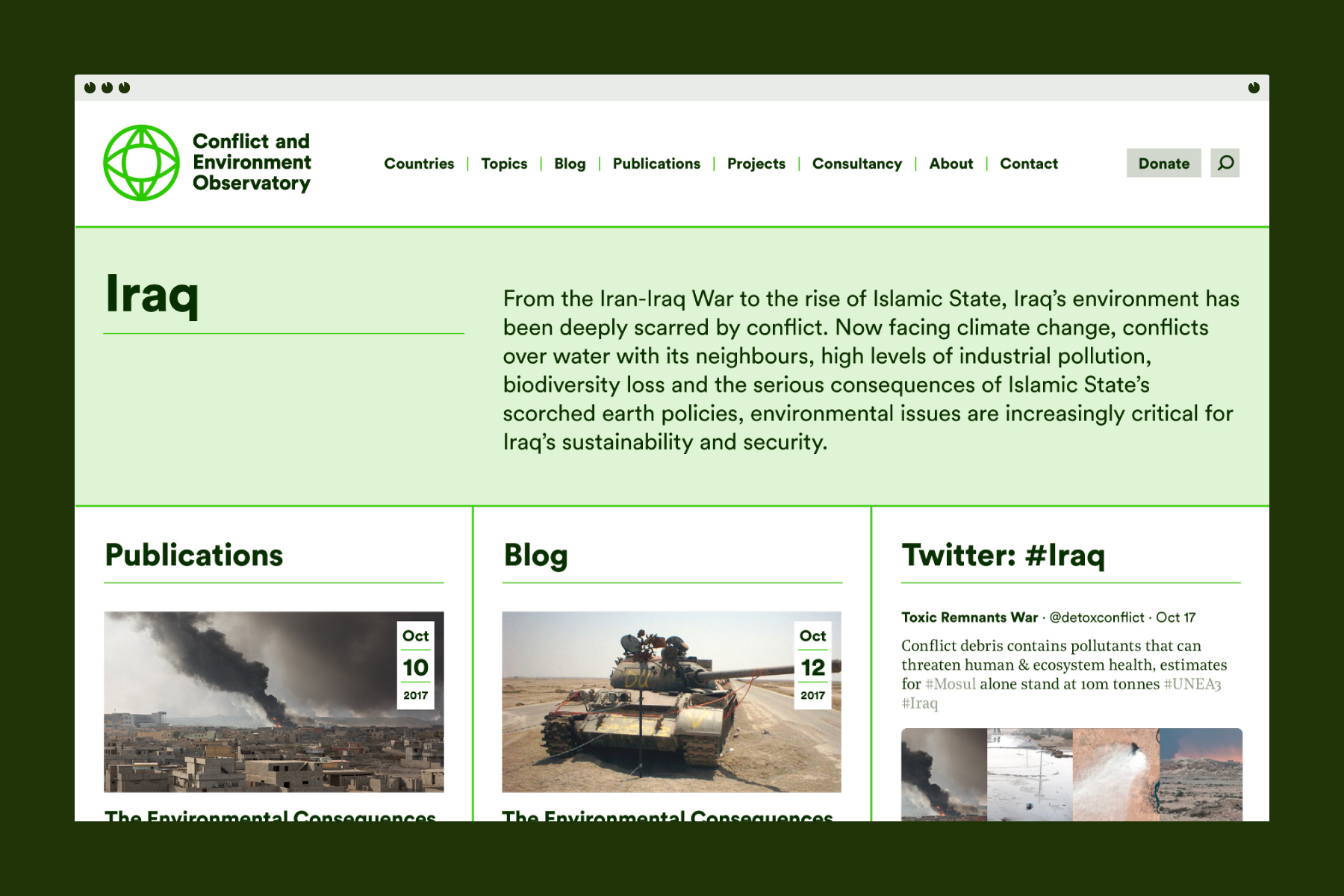 "Working with a design team that shares your social and environmental principles makes for a smoother design process and a better end product, particularly when the team are as responsive, creative and attentive as Minute Works are."
Doug Weir
Research and Policy Director
Conflict and Environment Observatory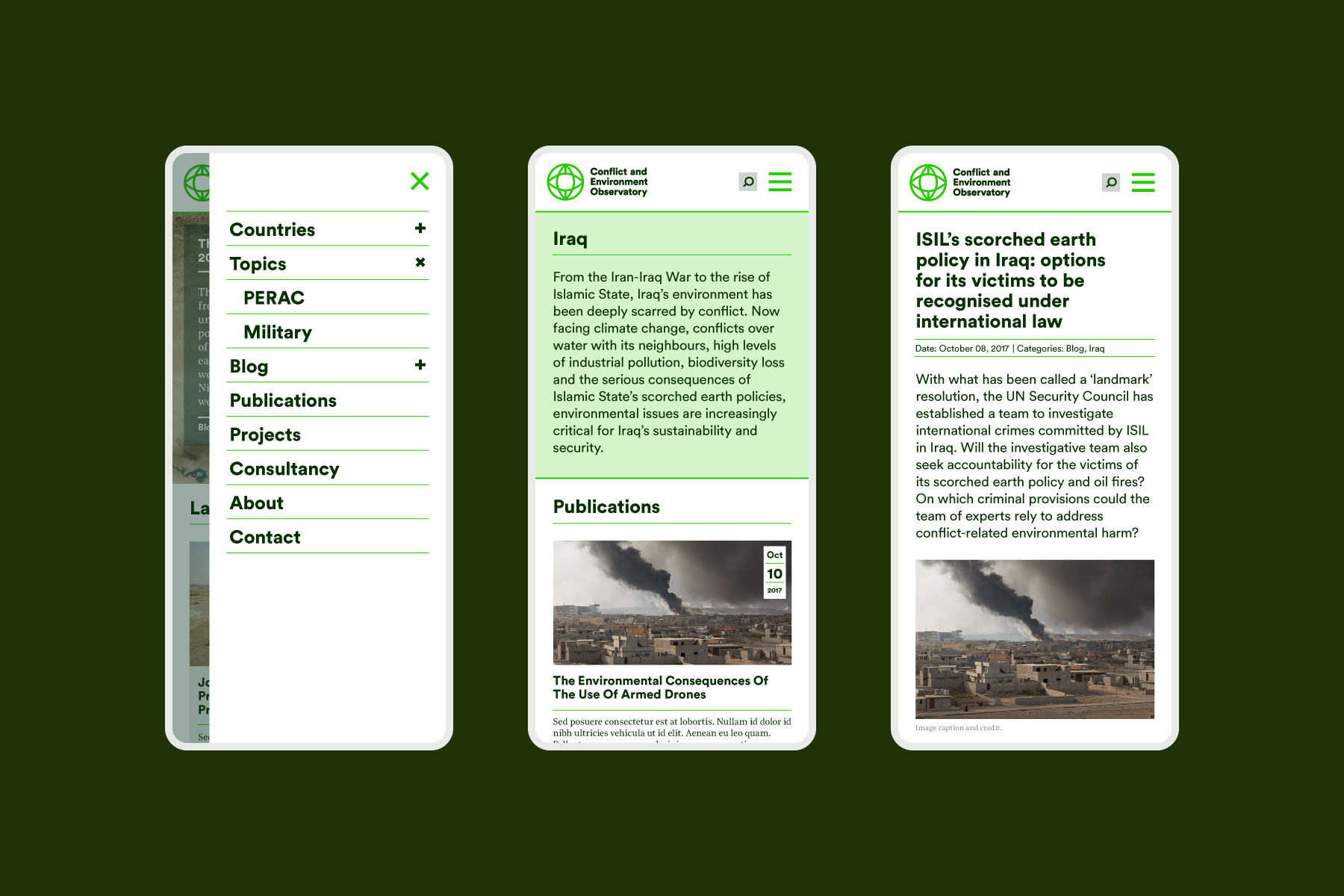 Results
Conflict and Environment Observatory communications aligned with UN Environment Assembly resolutions on the protection of the environment in areas affected by armed conflict, which emphasise 'the need for raising greater international awareness of the issue of environmental damage during armed conflicts.'
CEOBS launched on 10 April 2018, 46 years to the day since the Biological Weapons Convention opened for signature; the first multilateral disarmament treaty banning the production of an entire category of weapons.