High Pay Centre
Think tank identity and web platform
Challenge
High Pay Centre is an independent, non-partisan think tank focused on the causes and consequences of economic inequality. Their website called for updates to ensure that it could continue to act as a respected resource for activists, journalists, policy-makers, and researchers.
We responded with an appraisal of High Pay Centre's entire online presence. This exercise led to the creation of a new visual experience that communicates the think tank's work with immediacy.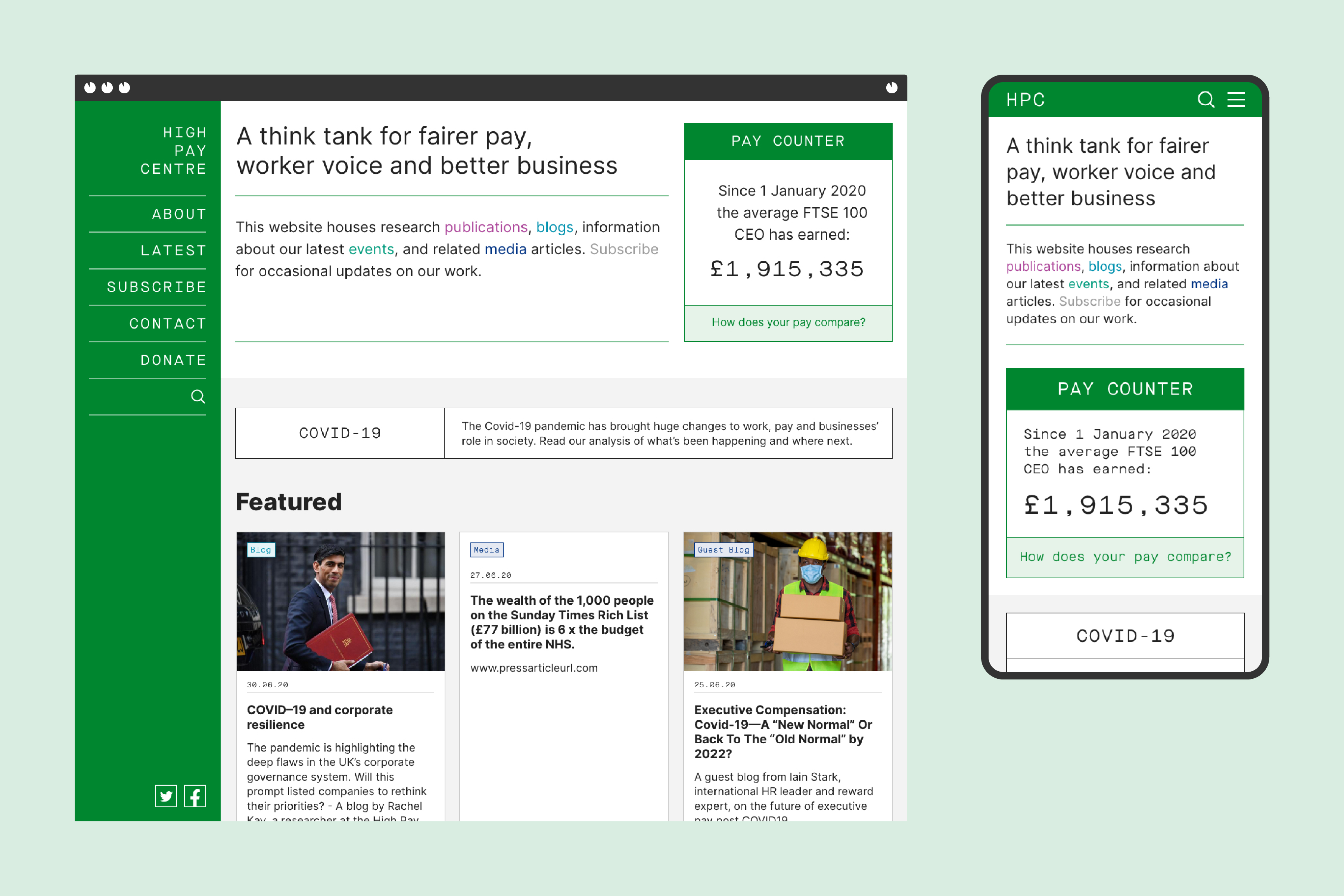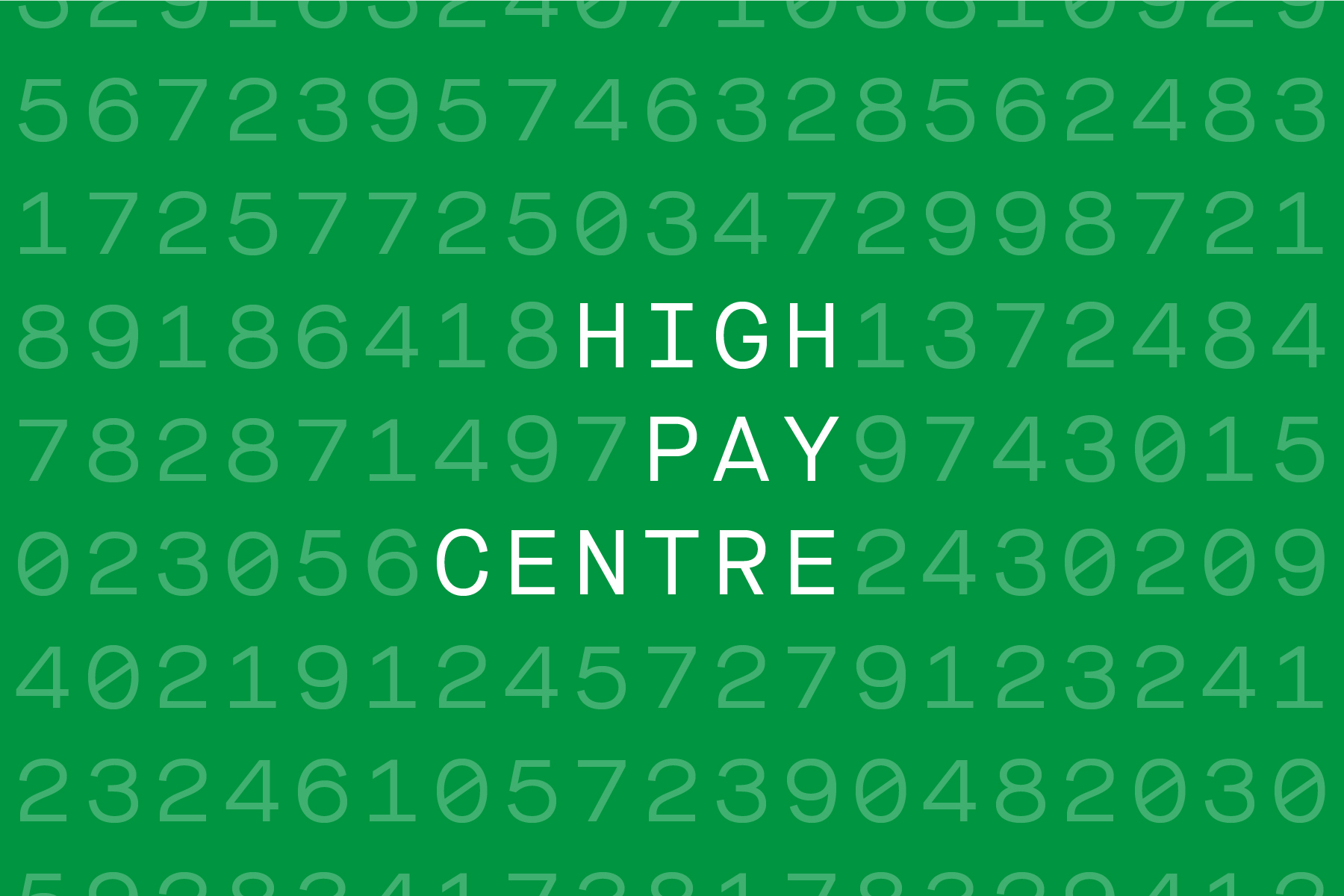 Solution
Our concept uses Maison Neue Mono; a font easily associated with payslips. Combined with colours found on bank notes, the connection to cash becomes clear. Visual identity assets are presented alongside rules for consistent application, all summarised in a single set of concise brand guidelines.
High Pay Centre's website contains a vast number of resources. Our design ensures that they feel organised and look engaging. We also added an interactive Pay Counter that invites visitors to compare their pay per second to that of the average FTSE 100 CEO.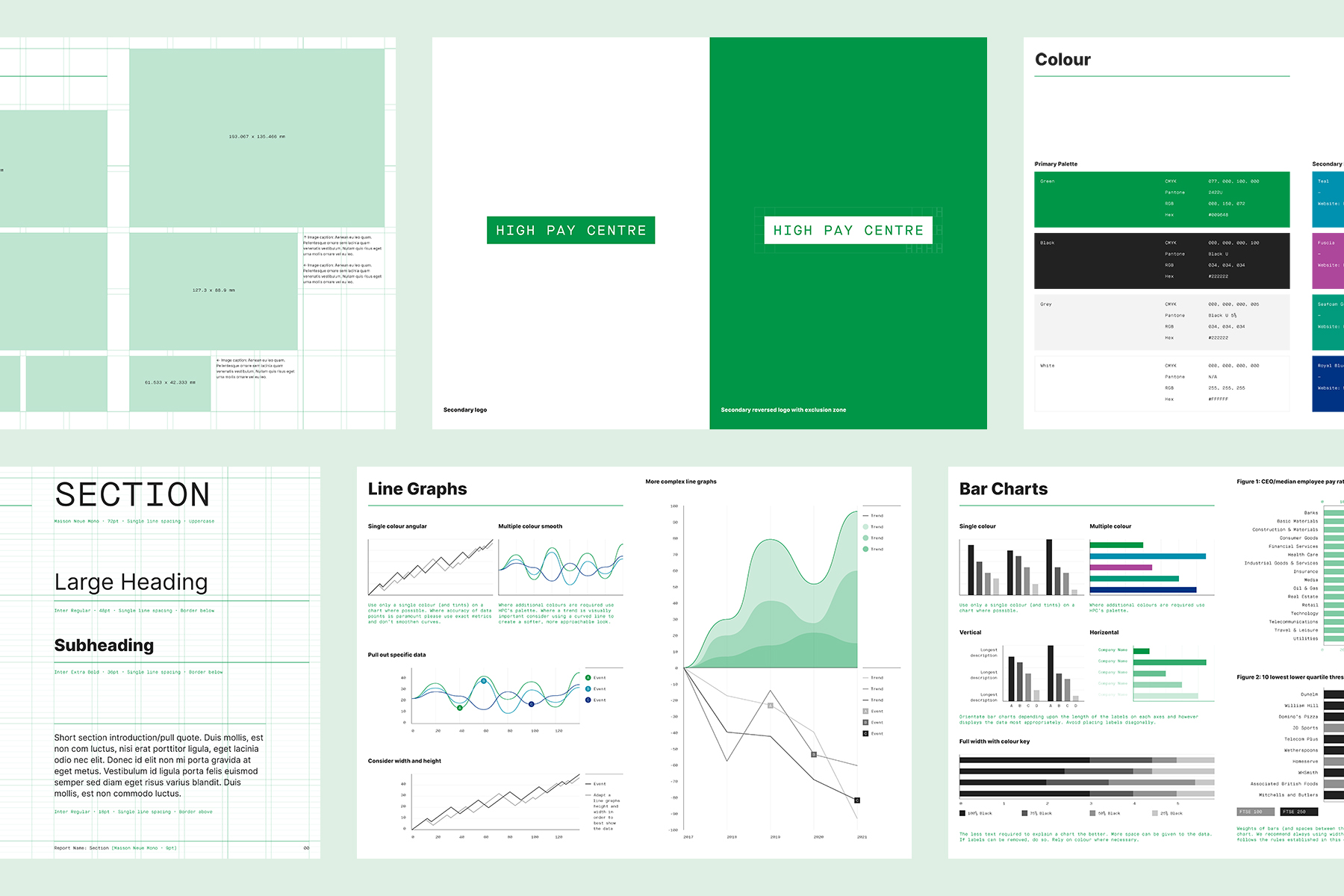 "The website feels simple to use. The look is much better, more modern, and more professional."
Andrew Speke
Head of Communications and Events