Not For Shale
A future without fracking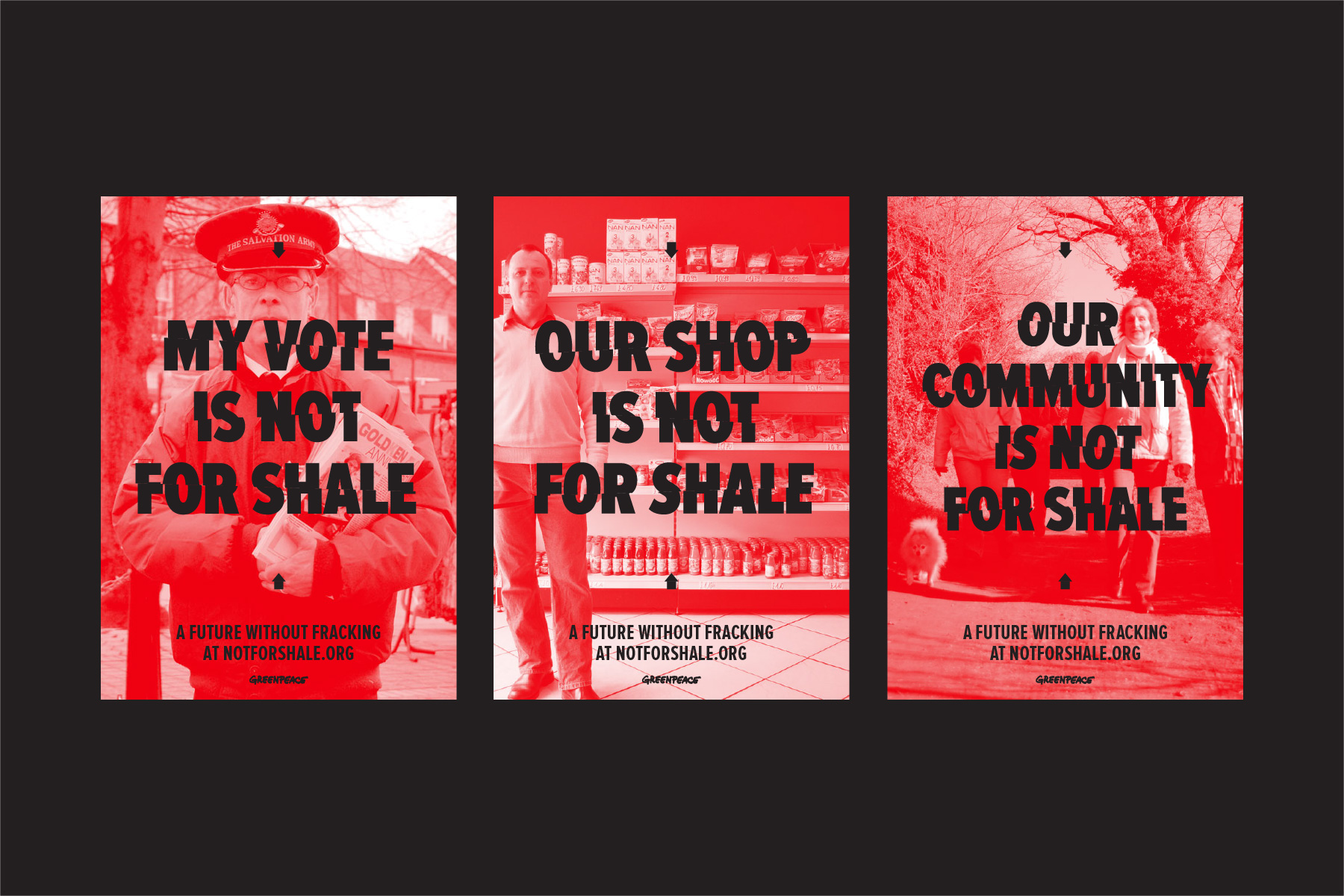 Challenge
Compelling evidence indicates that fracking is a danger to public health and wellbeing. To help counter the Government's plans for exploratory drilling, we collaborated with Greenpeace to create Not For Shale: the community-led campaign for a future without fracking.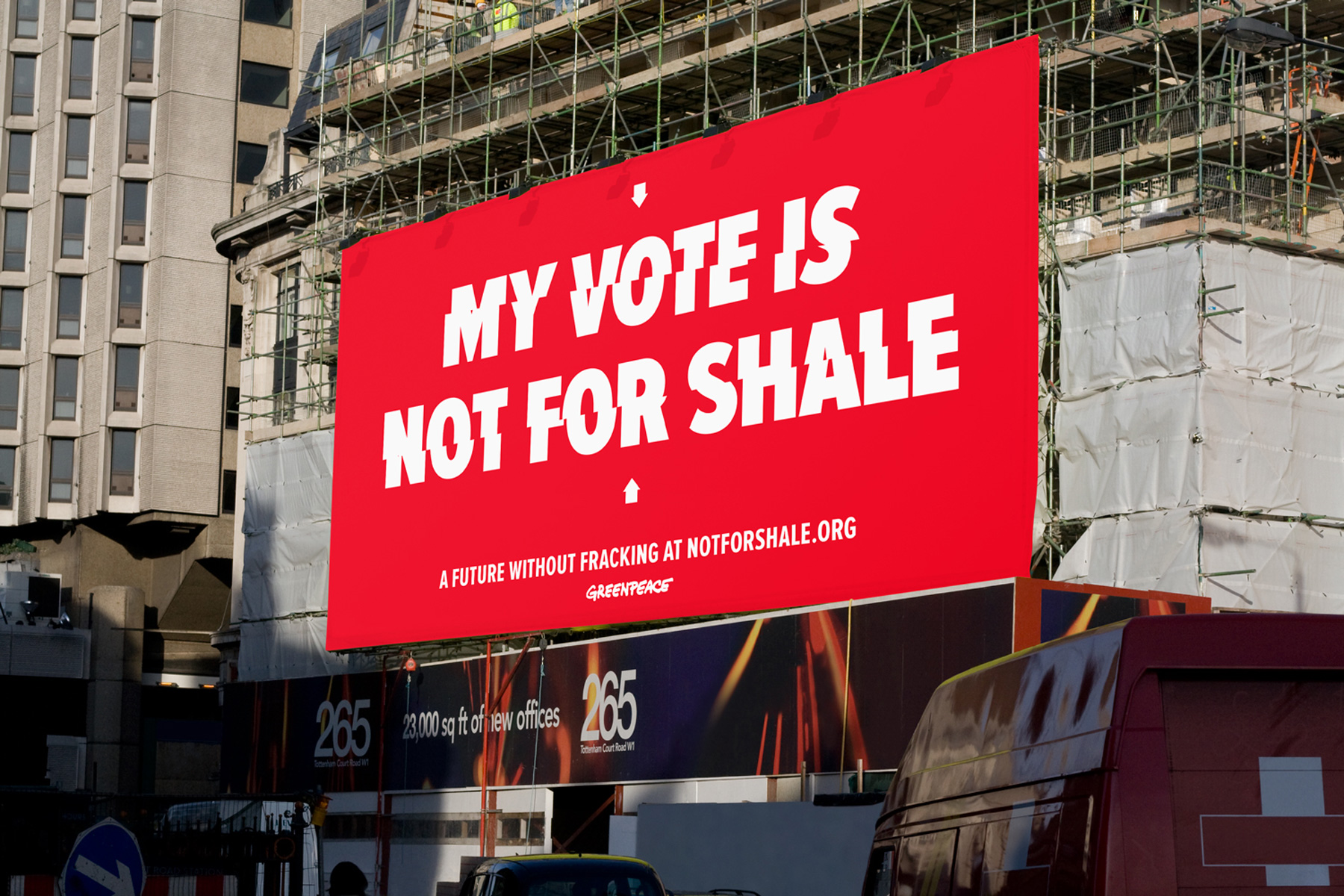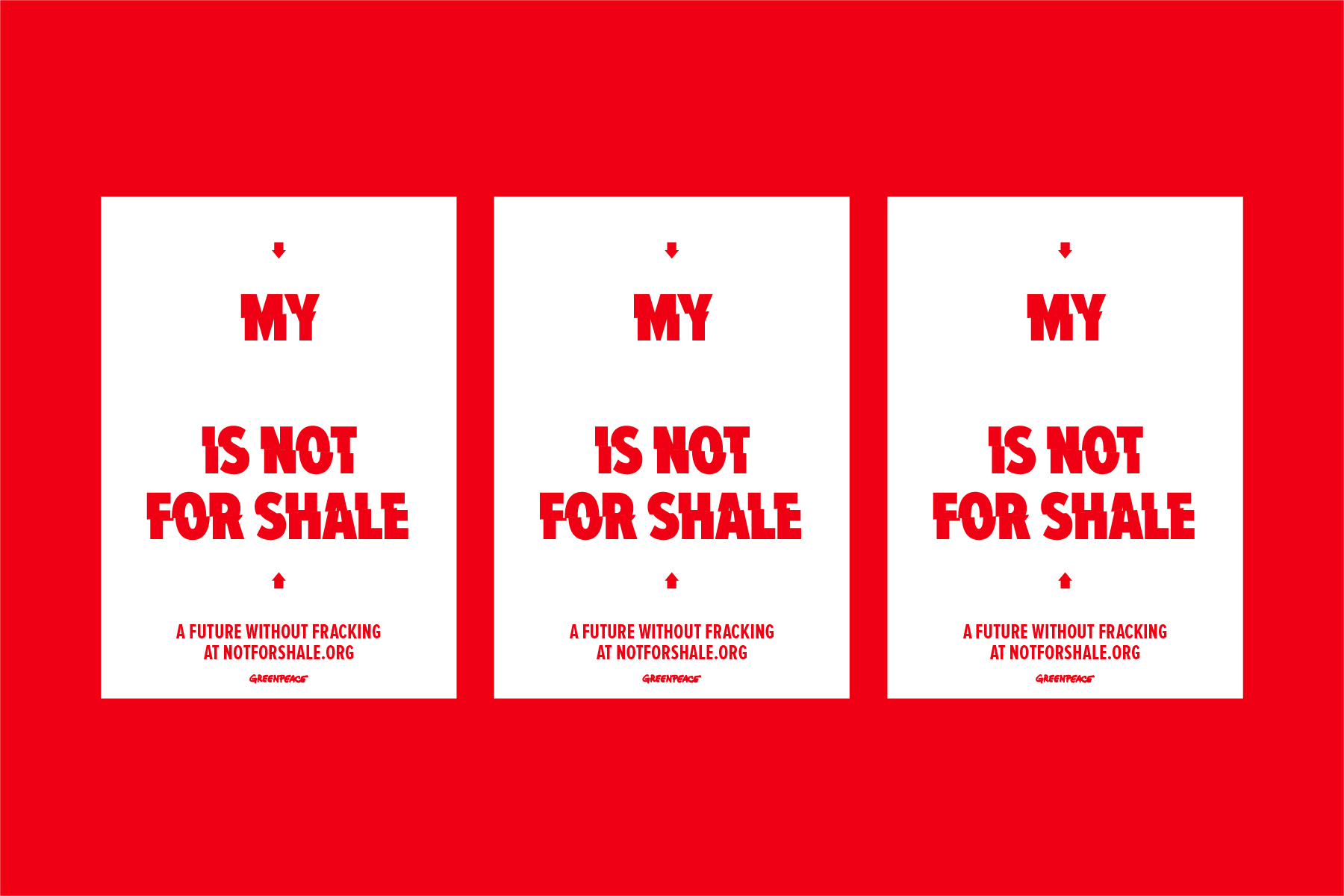 Solution
A bold identity defined by fractured type and vibrant colour applied to: beer mats, billboards, community-led posters, postcards, stickers, and an educational toolkit containing advice for activists.
We designed and built an interactive map that invited visitors to join a legal challenge. The lawsuit aimed to deny permision to drill below private propety. Sign up locations were plotted online. Placemarkers formed blockades surrounding proposed fracking sites.
We created a campaign narrative that placed an emphasis on localism, energy security, the green economy, and ownership. Incorporating issues that resonate with political conservatives meant that we were able to engage centre-right audiences in the debate, in addition to centre-left climate change activists.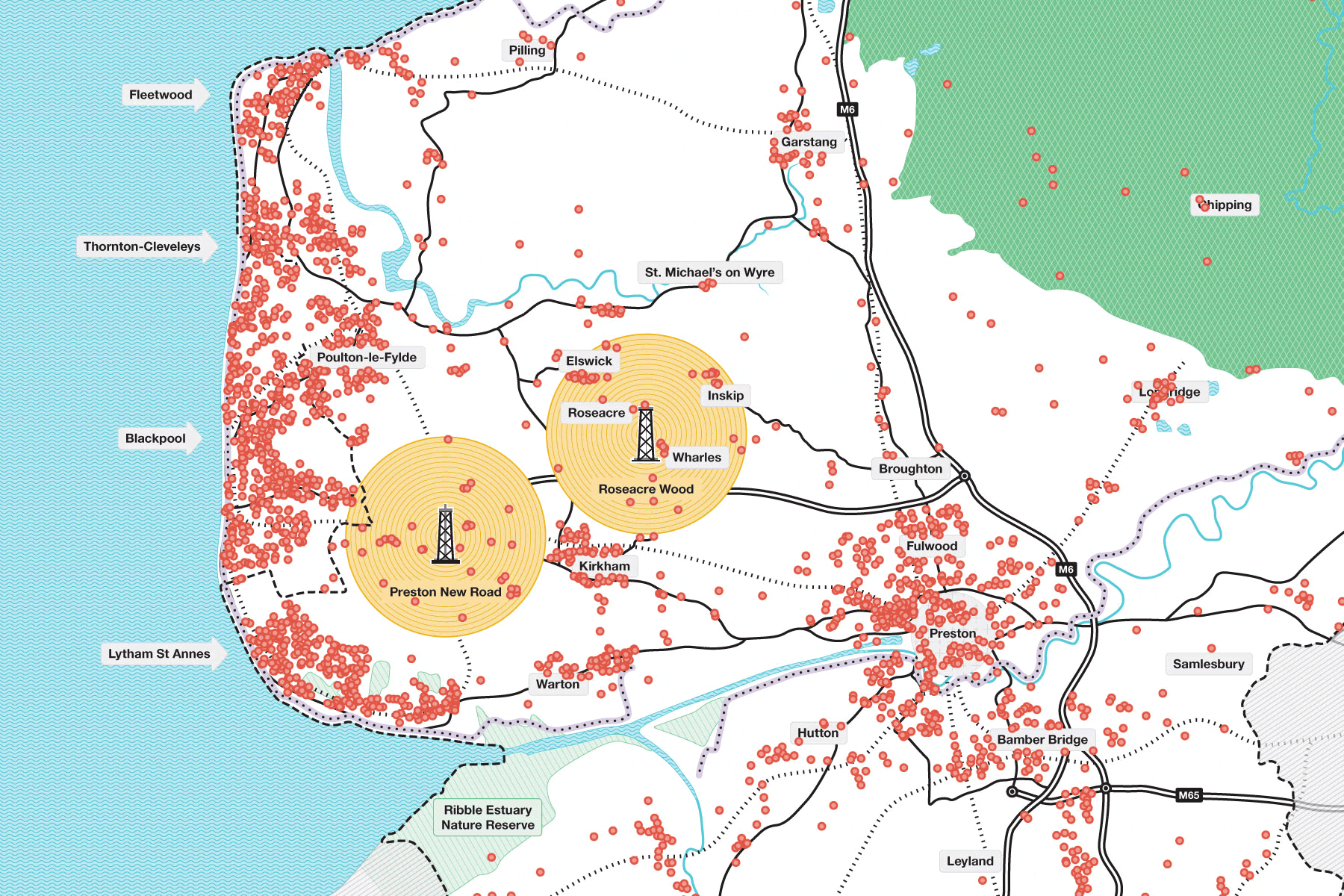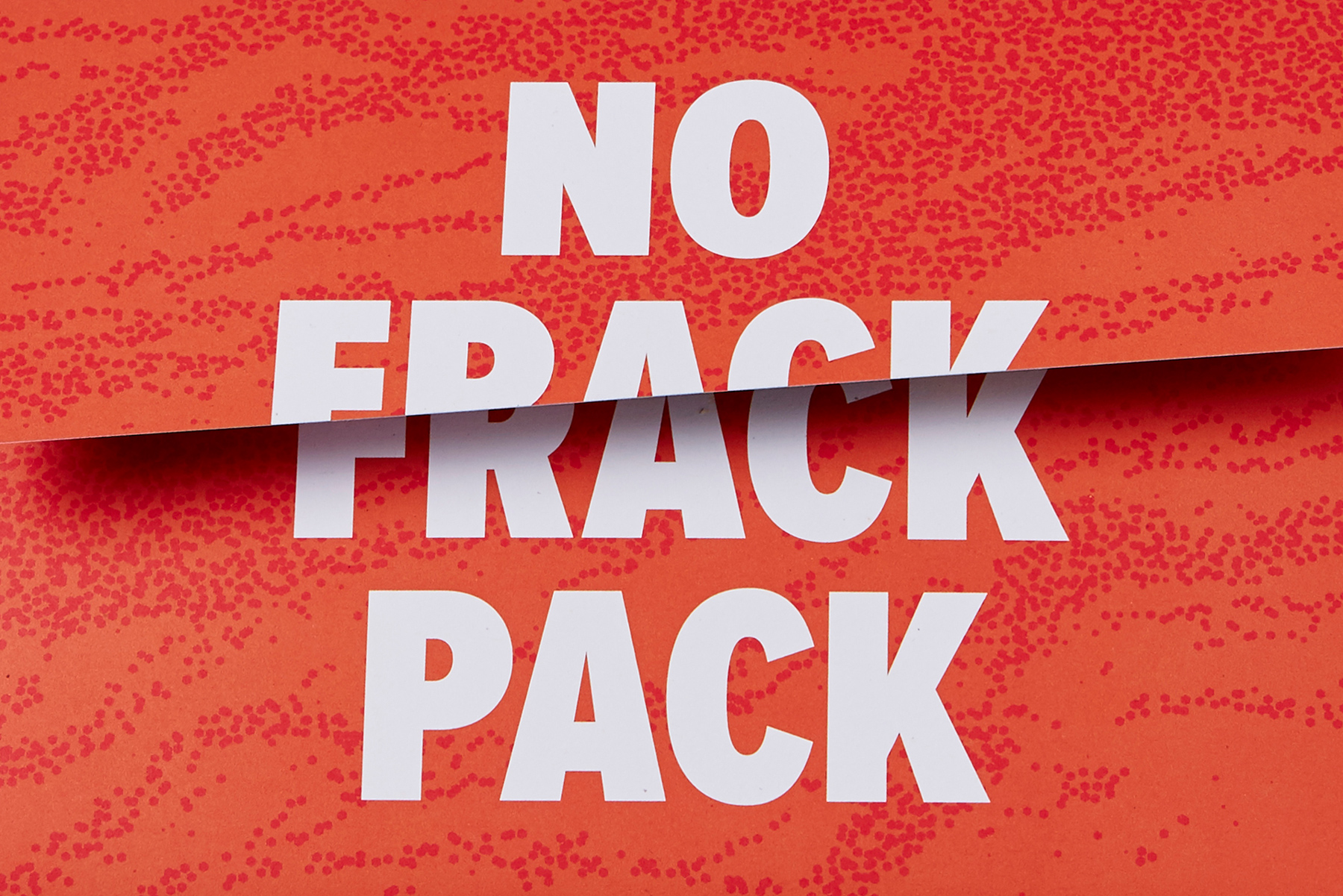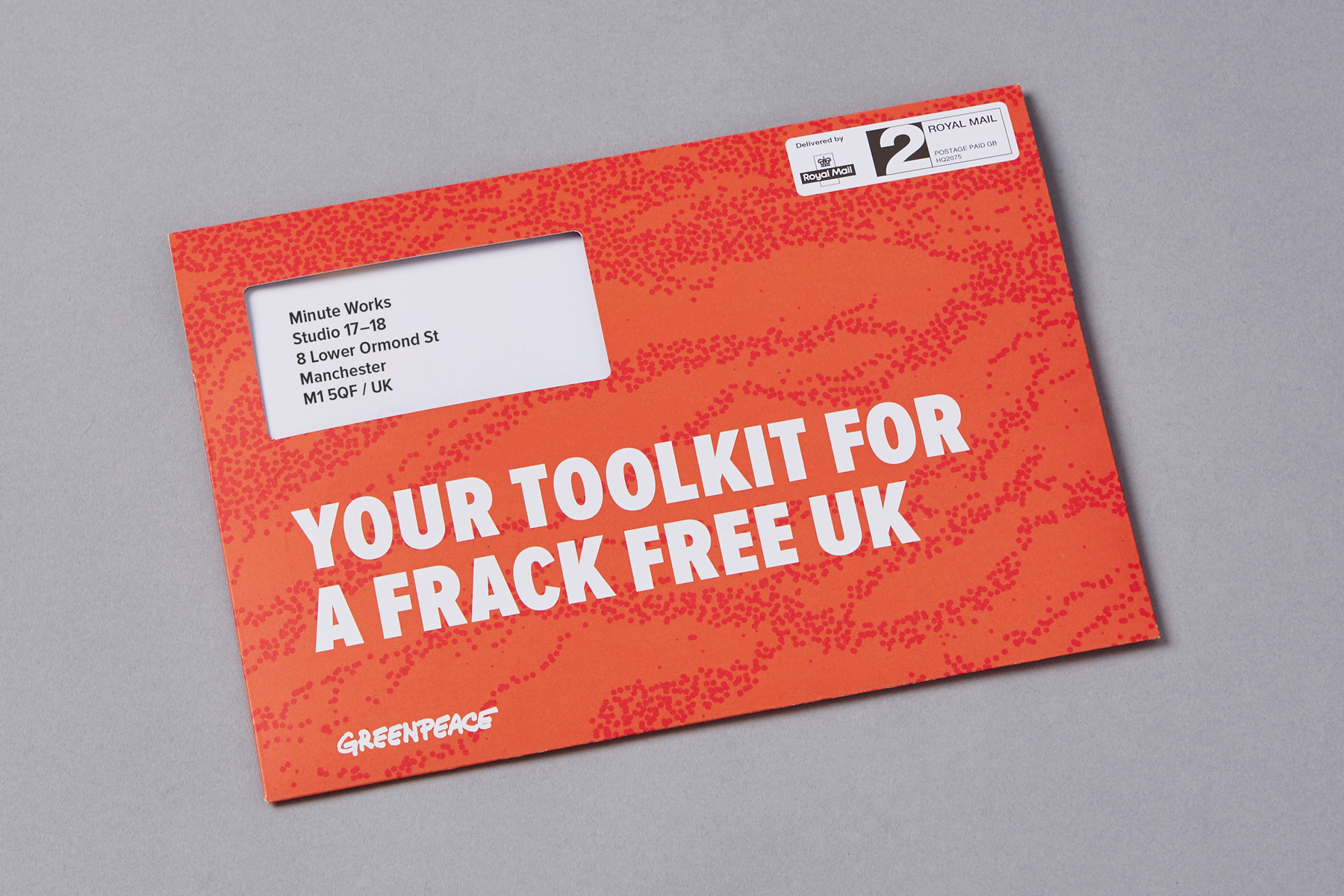 "Minute Works are absolutely fantastic, both creatively and professionally. Working together has been a huge pleasure, and it's wonderful to have created such a great campaign that we can be really proud of."
Viola Sampson
Head of Art and Editorial
Greenpeace
Results
In excess of 315,000 protest signatures obtained, national press coverage, and overwhelming public criticism of the Cameron–Clegg coalition Government as it responded with controversial changes to trespass law.