New Left Review
Online journal platform design
Challenge
Established in 1960, New Left Review (NLR) is a print and web-based journal of ideas covering world politics, the economy, and culture. NLR's editors invited us to appraise the publication's long-standing visual identity, and collaborate on the redesign of their online platform.
Beginning with the NLR masthead we made a series of subtle updates that restored character consistency and font legibility. This work enables a responsive transition from complete masthead to acronym whenever required.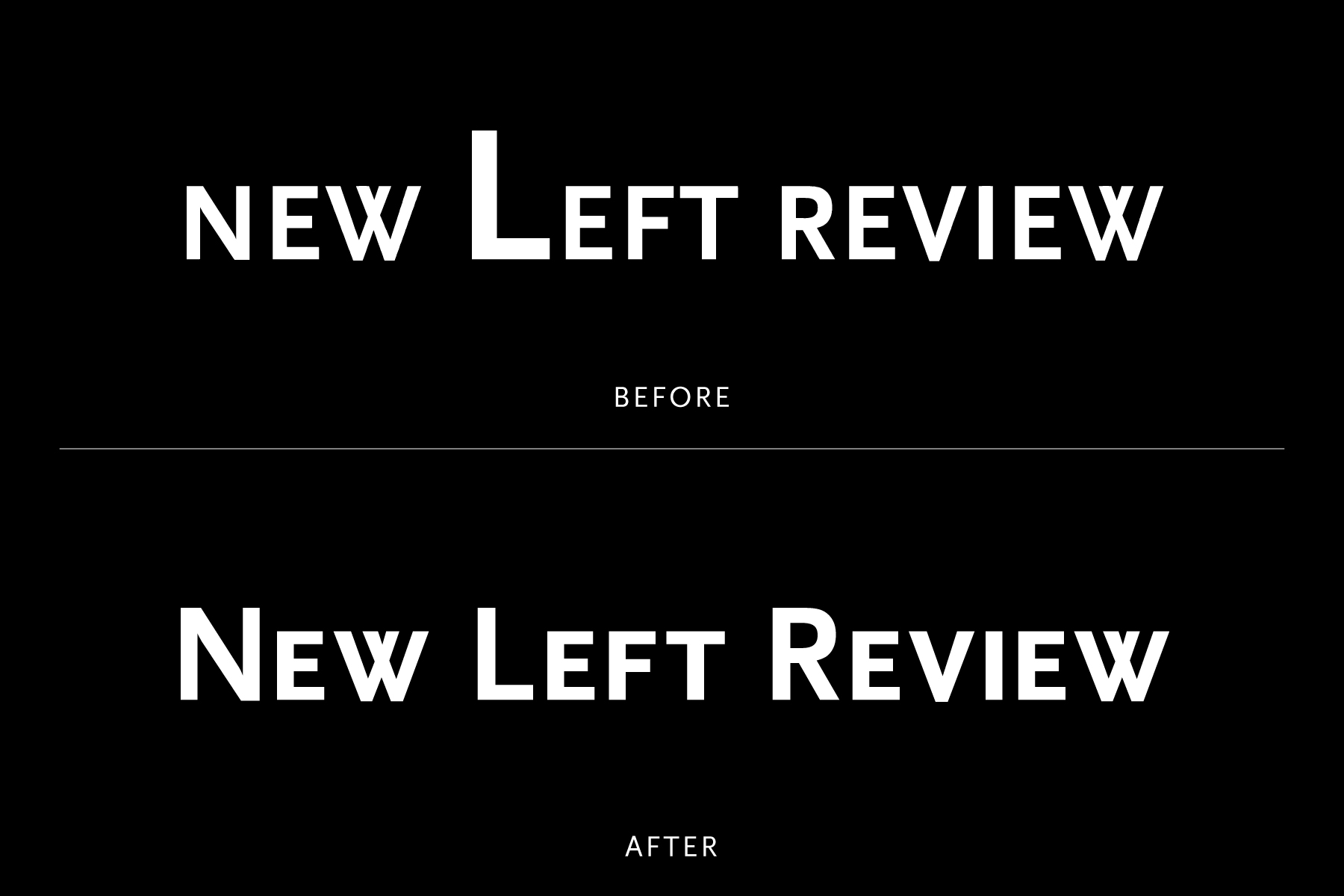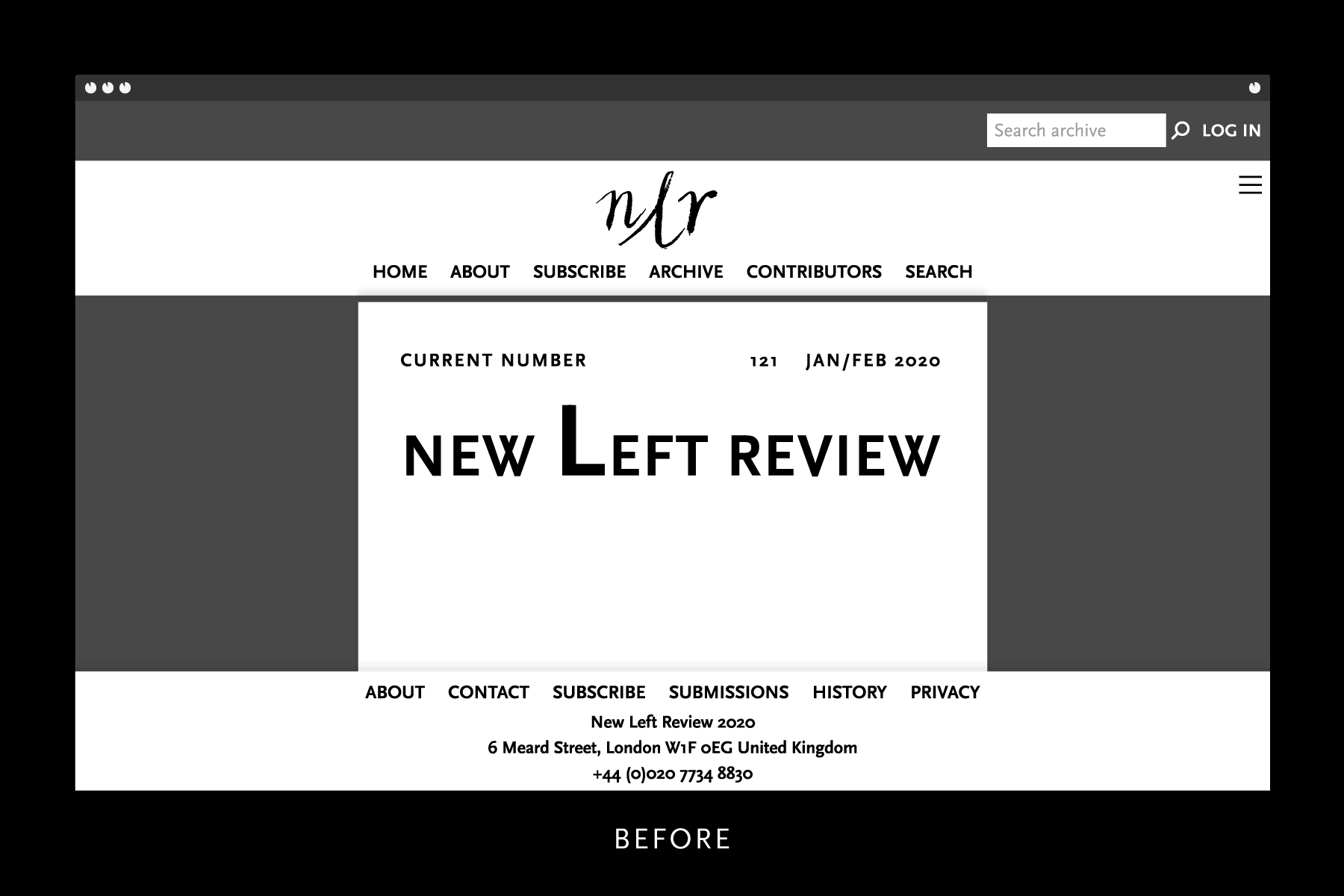 Solution
NLR's print colour palette varies on an issue-to-issue basis. We used the same convention online to organise half a century's worth of content, resulting in an easy to navigate user experience. Just like NLR's print version, text is set in the old-style typeface Scala. Details like these encourage visitors to pass the time perusing a wealth of content.
We also designed an elegant sub-identity to separate short-format Sidecar from the long-format NLR journal. Whilst Scala and Scala Sans are retained for continuity, unique styles and colours lead to a distinct aesthetic.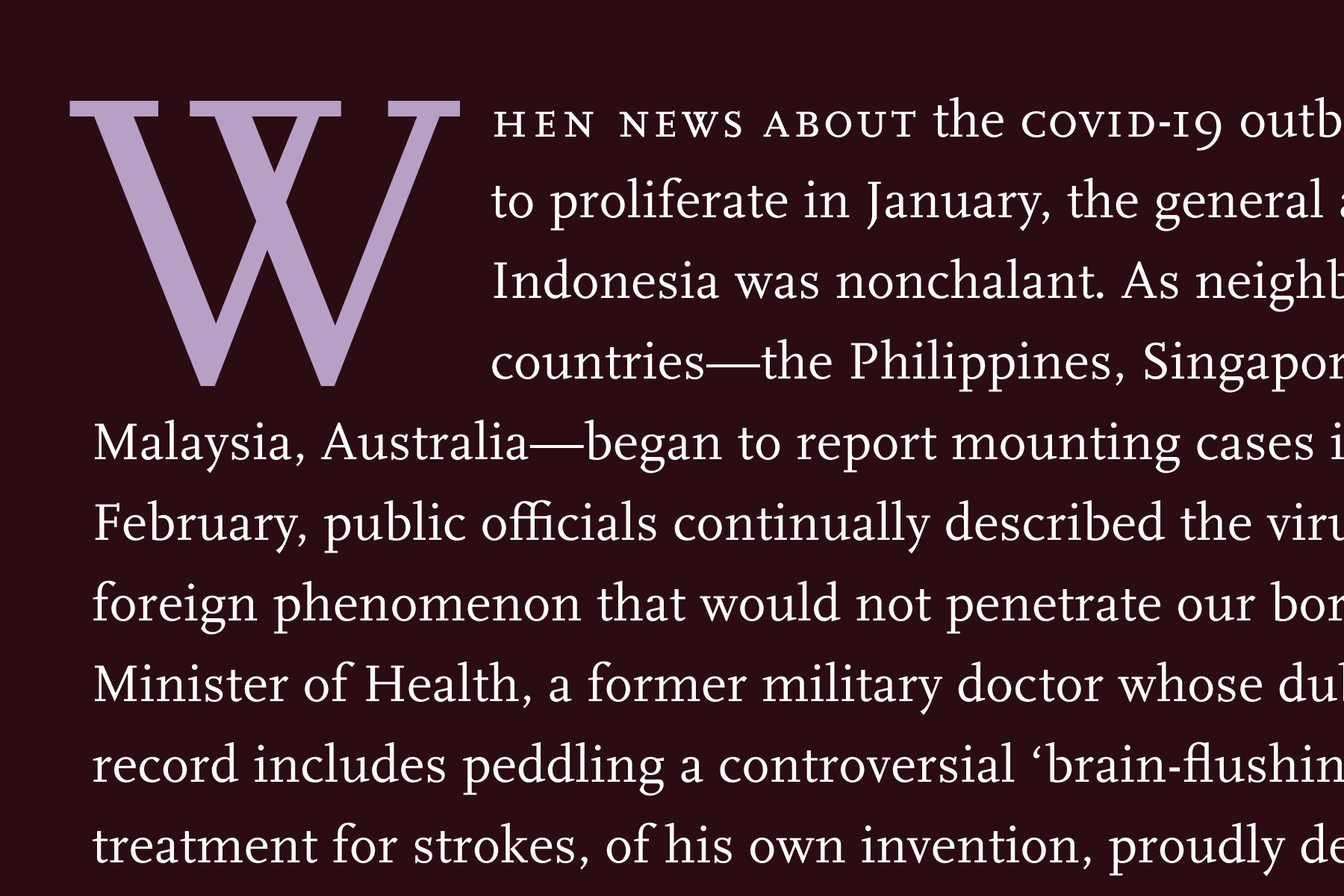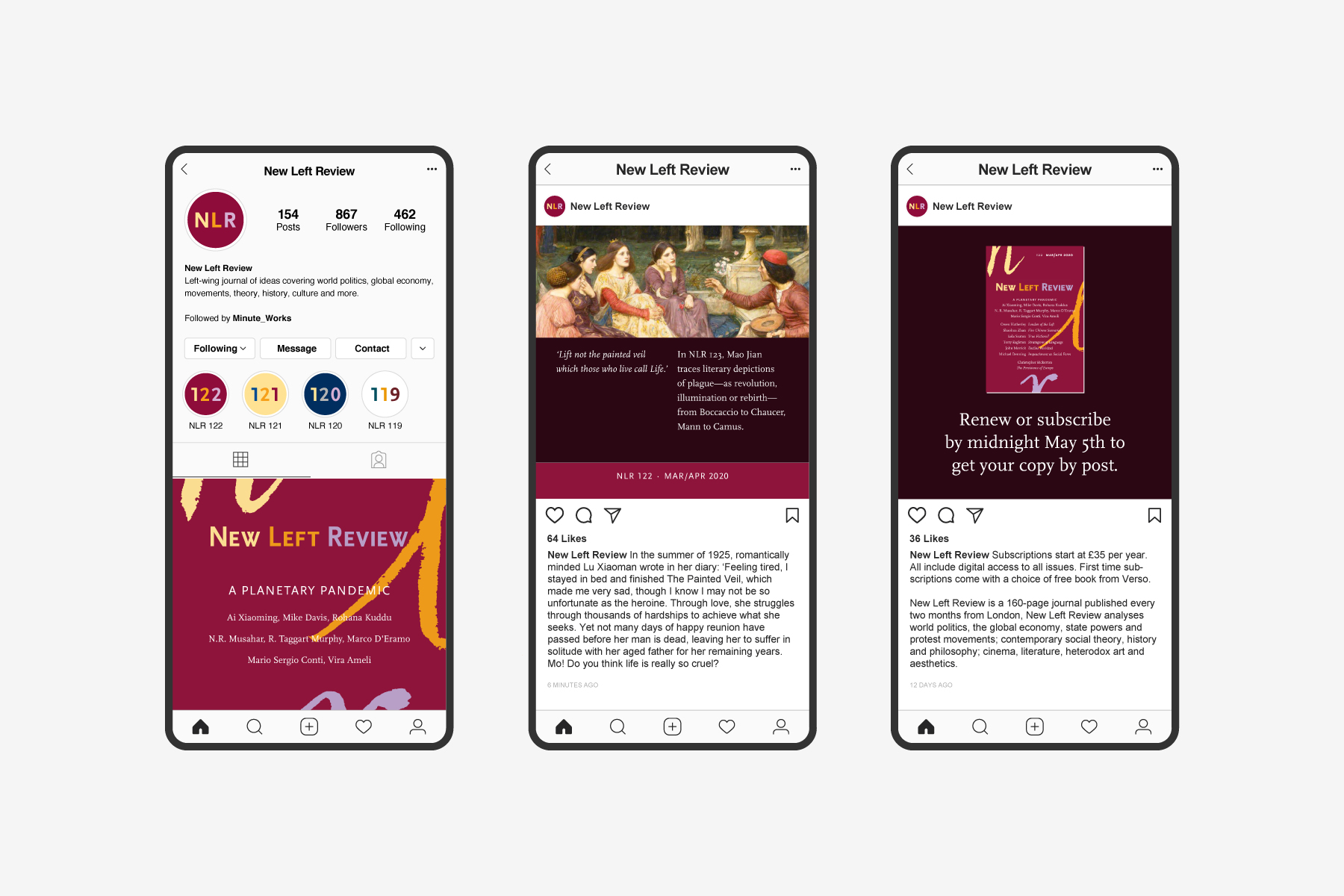 "It's clear how much work and thought has gone into this ambitious project. The new website has been very enthusiastically received by our editorial board members."
Kheya Bag
Publishing Director
Impact
The relaunched website resulted in a surge of new subscriptions.
Working from our interactive English language design files, NLR were able to independently build and launch a Spanish version of the website.
Minute Works were invited back to expand NLR's digital assets to include an eNewsletter template, advertising rate card, and alternative experimental home page concept.