Manchester Open 2020
Everyone's an artist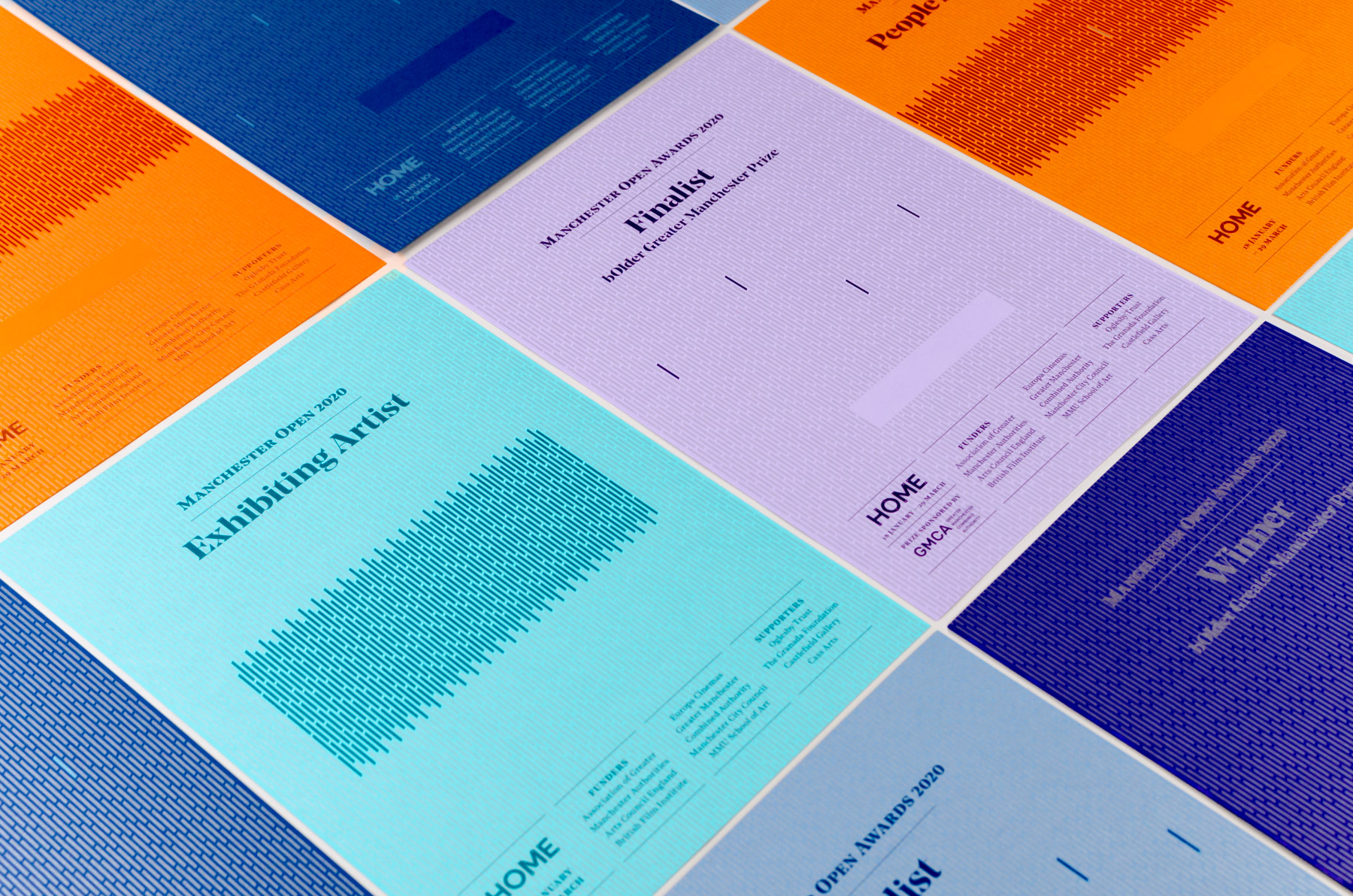 Challenge
Cultural institution HOME believe that everyone's an artist. That's why they launched the Manchester Open Exhibition; a major show celebrating the city's creative talent. From 18 January to 29 March 2020 HOME's walls are filled with work created by 500+ Greater Manchester residents. This is the first region-wide exhibition of its type to welcome entries from people of any background and level of experience.
We were commissioned to design a family of contemporary certificates that would recognise 431 finalists and denote a number of sub-categories and winners.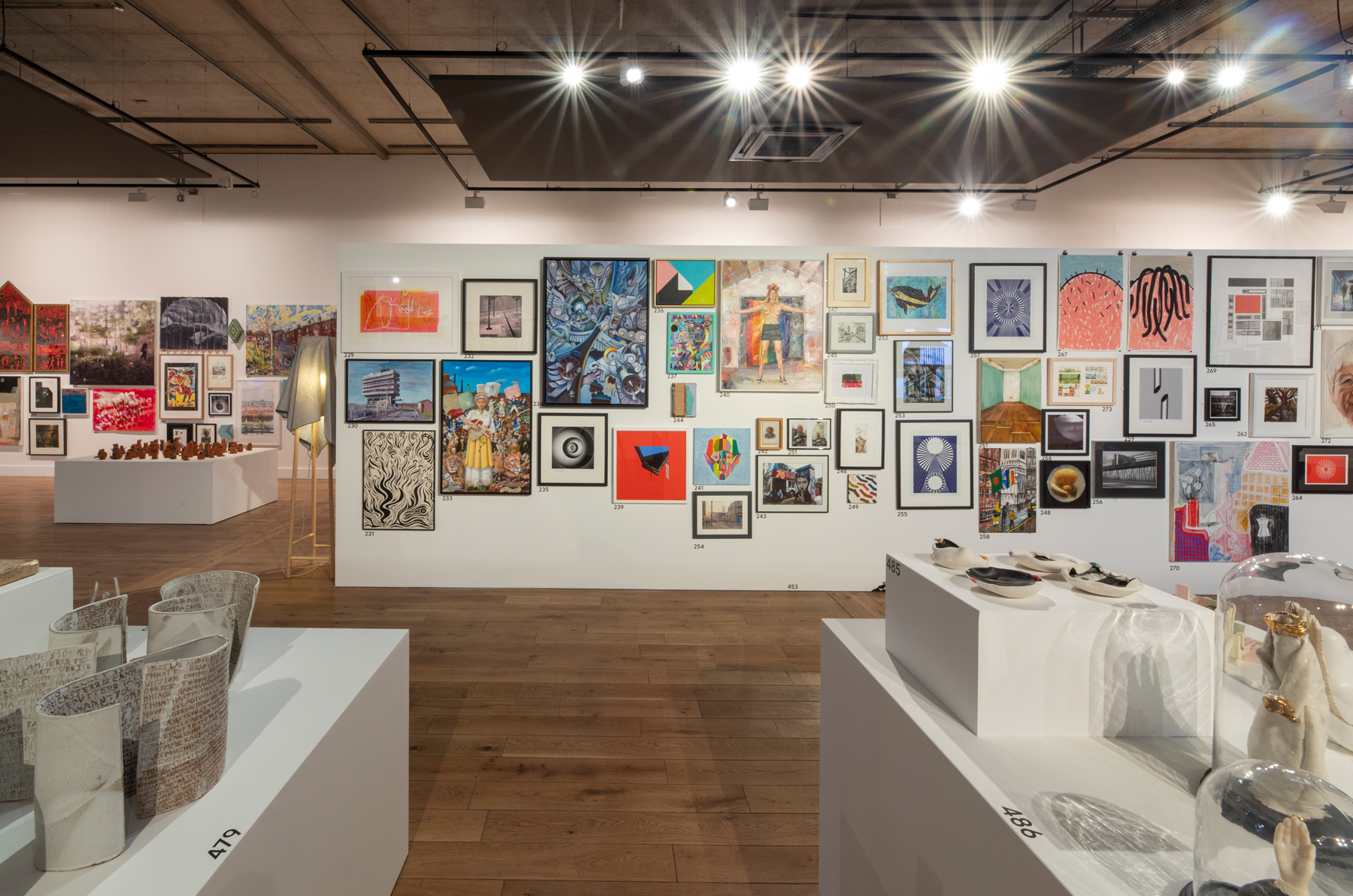 Solution
The diverse nature of the exhibition—containing paintings, prints, photography, sculpture, digital media, and more—meant our design, like the HOME building, had to celebrate and unite the achievements of an entire region. 
Taking HOME's facade as a starting point, we abstracted the architectural fins that provide the structure with its distinct shape and transformative colour. This led to the creation of a pattern featuring 2,000 fins representing every initial exhibition submission. Each certificate then employs a metallic ink to foreground a set number of award recipients. Colour indicates subcategory.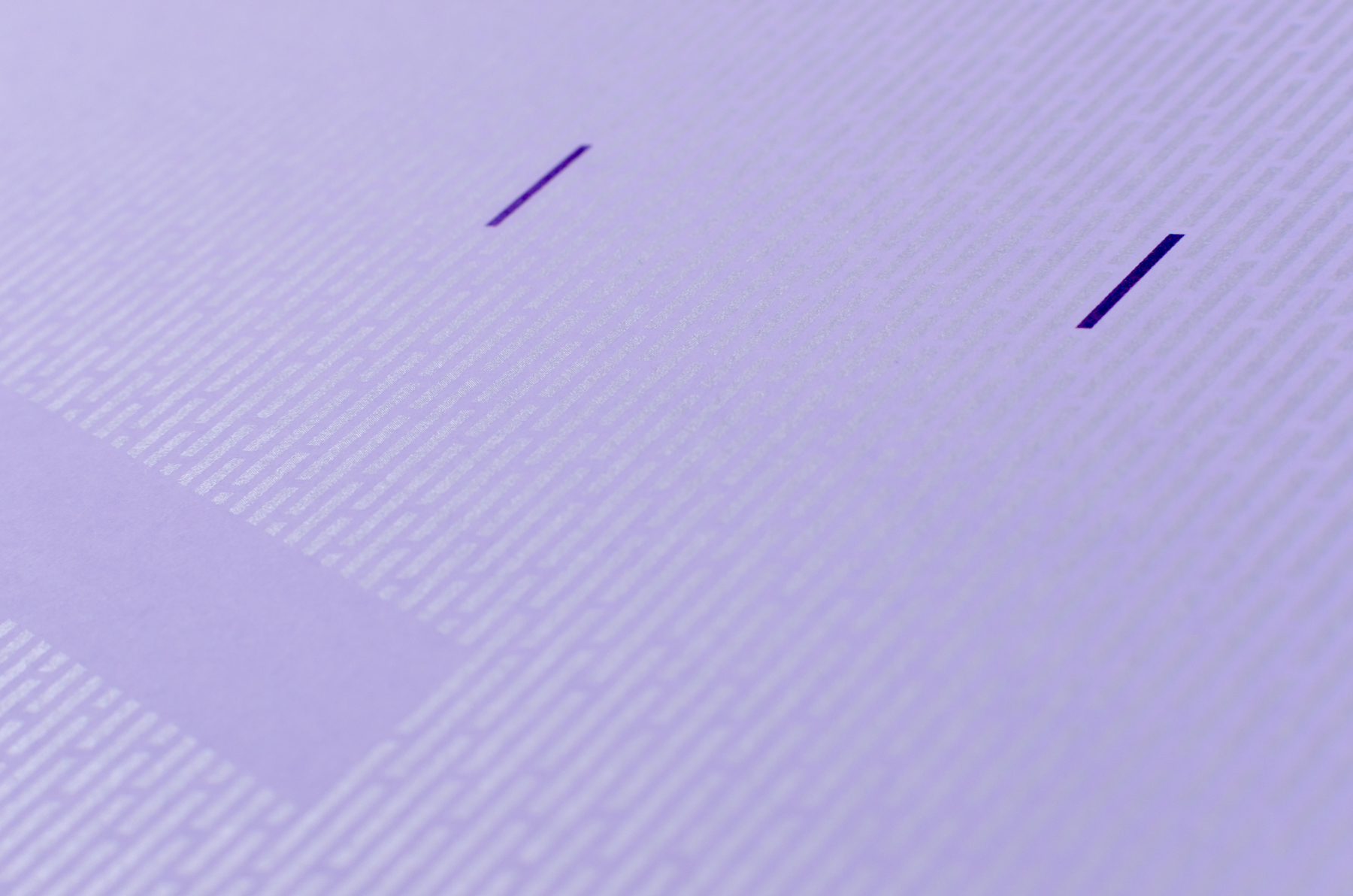 "Responding to the exterior design of the HOME building, the finished series provided a contemporary, clean alternative to the 'curly-script' fall back of so many official certificates, granting just the right combination of formality with modernity."
Bren O'Callaghan
Curator, HOME
Impact
The Manchester Open Exhibition 2020 launch night was the busiest in HOME's history with queues stretching beyond the gallery doors and across First Street.
Over 3,750 people visited over the opening weekend to see 543 artworks by 451 artists from across all 10 boroughs of Greater Manchester.
—
Photo credit: Lee Baxter, Manchester Open Exhibition 2020, HOME