Fear Eats the Soul
Concept exhibition catalogue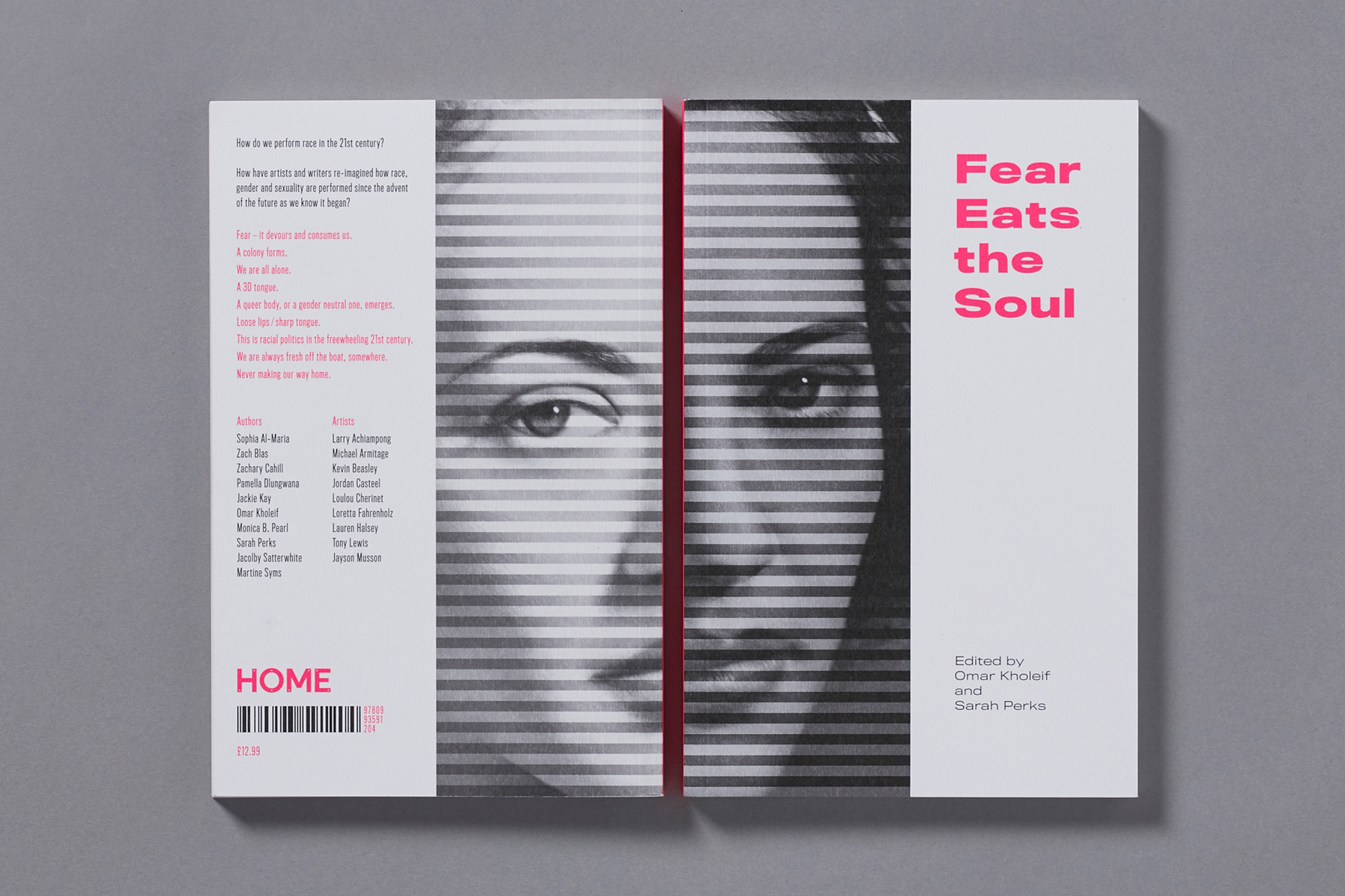 Challenge
Fear Eats the Soul marks our third collaboration with HOME. Inspired by the exhibition Imitation of Life: Melodrama and Race in the 21st Century, this project challenged us to convey melodramatic connotations associated with racial politics and representation.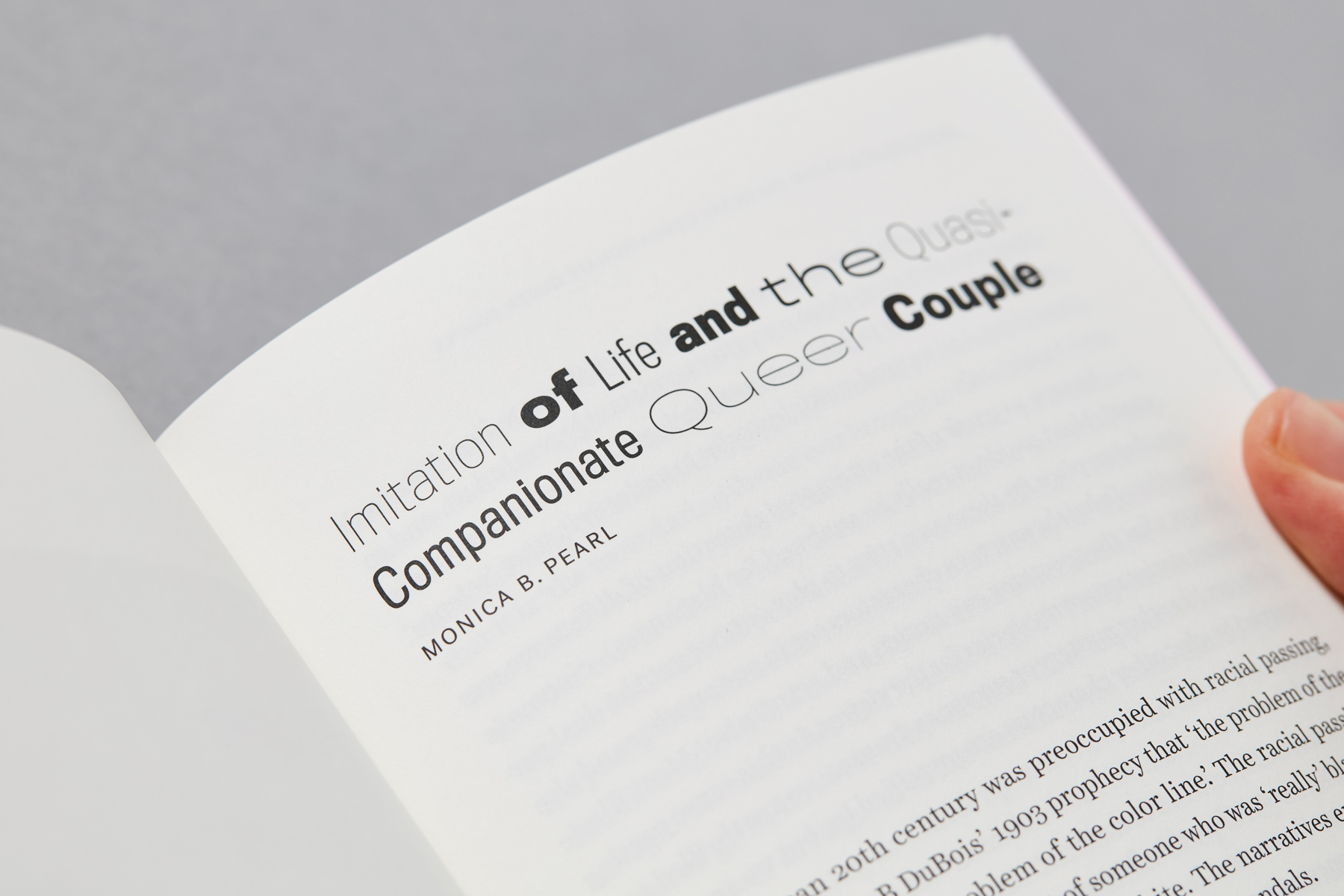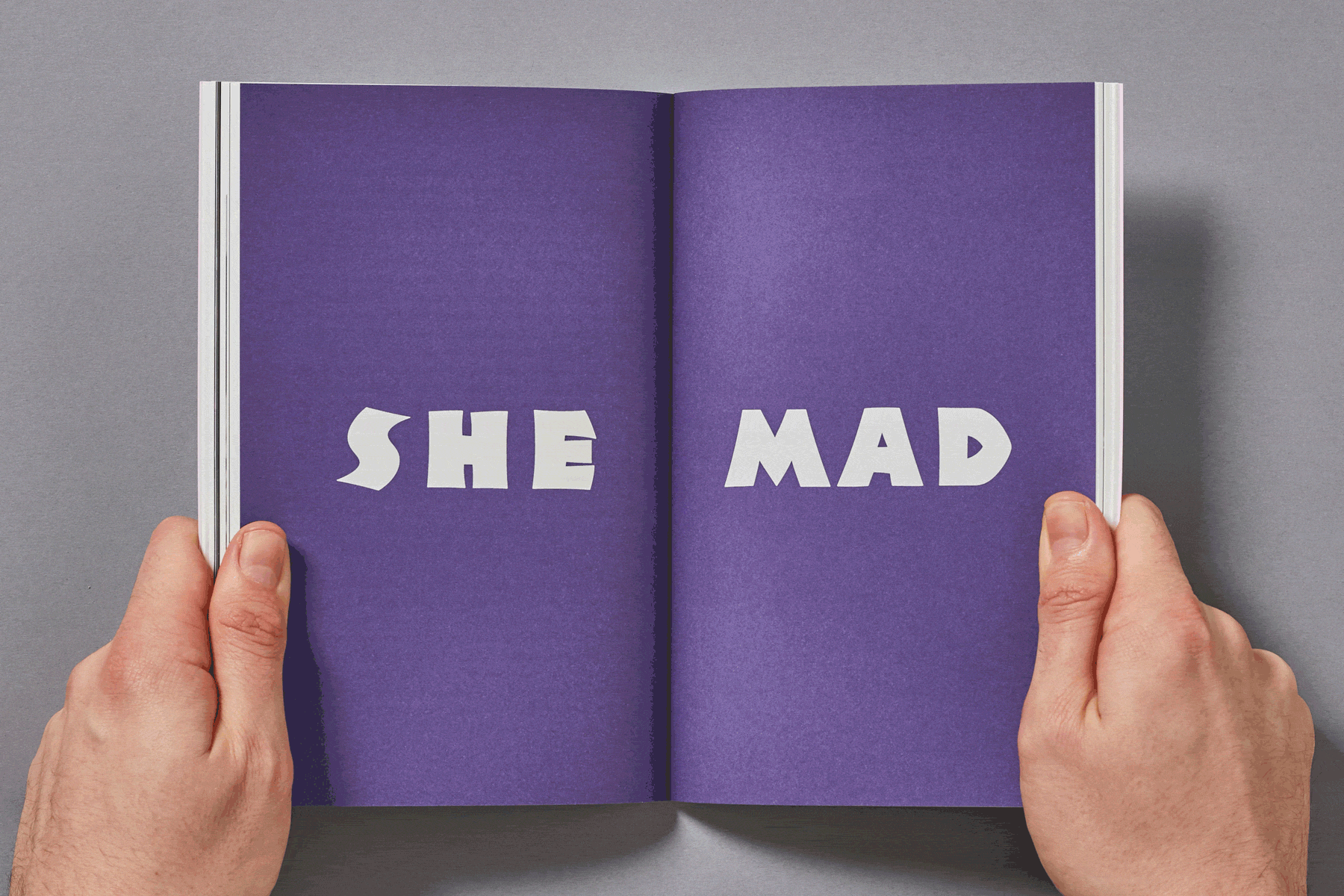 Solution
John M. Stahl's Imitation of Life (1934) acted as our starting point. The film was adaptated from Fannie Hurst's novel, which has been celebrated and criticised for its commentary on class, race, and sex in early 20th-century America. Peola, the daughter of the story's main protagonist, is described by the author as 'light-skinned black'. The role of Peola in Stahl's adaptation is portrayed by African-American actor Fredi Washington. Born with naturally light skin, Washington was often asked if she wanted to 'pass' for white in Hollywood. Politicised by her experiences, she quit acting and devoted her professional life to civil rights activism.
The book's front and back covers each feature one-half of a black and white photograph of Washington. Horizontal lines varying in position and tone create an optical effect that acts to challenge unconscious bias.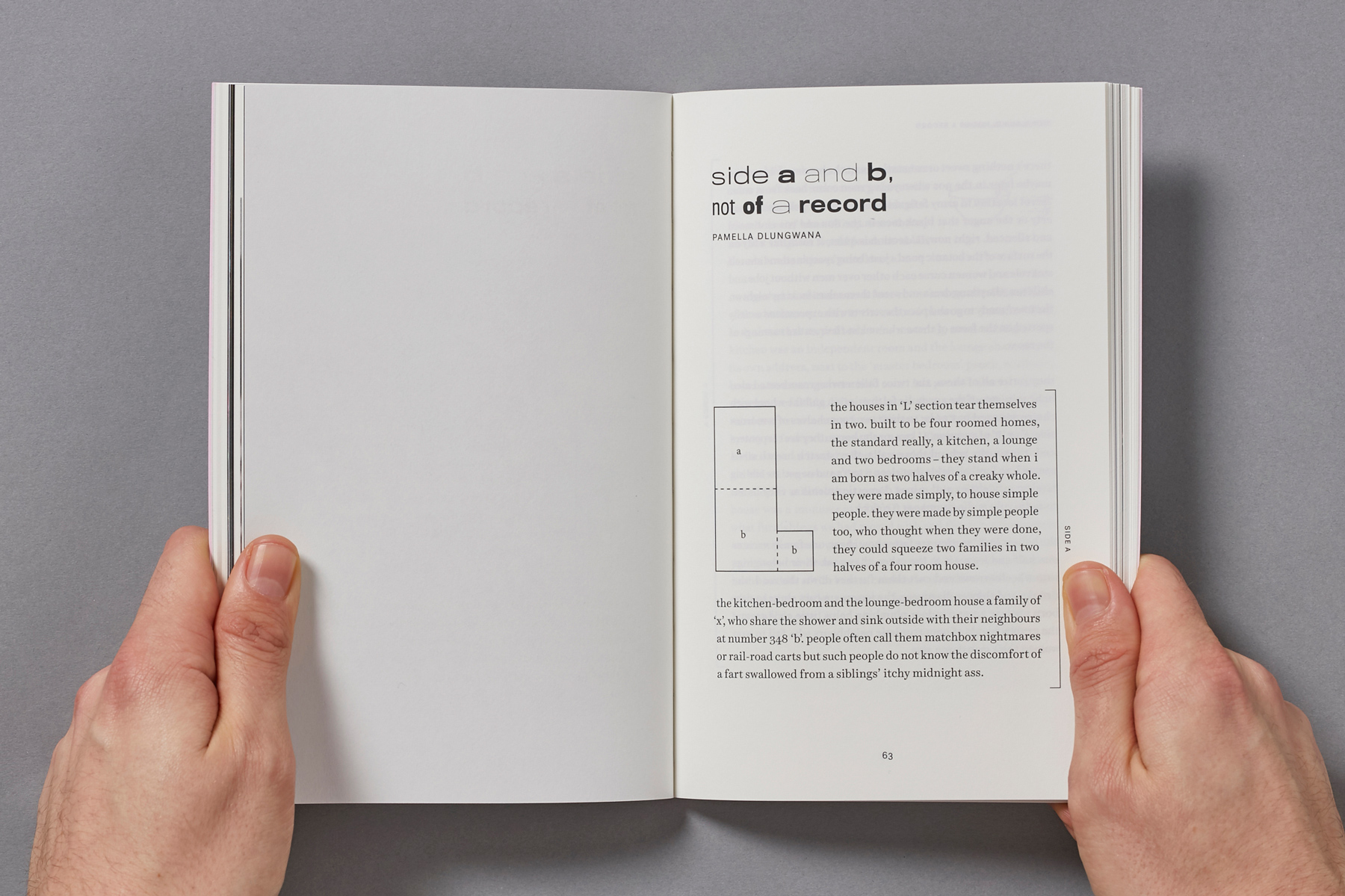 Results
The publication launched on HOME's the first birthday. The event included readings from writer and Patron Jackie Kay, Monica B Pearl, and Artistic Director Sarah Perks.