European Forum on Armed Drones
Creative for conflict prevention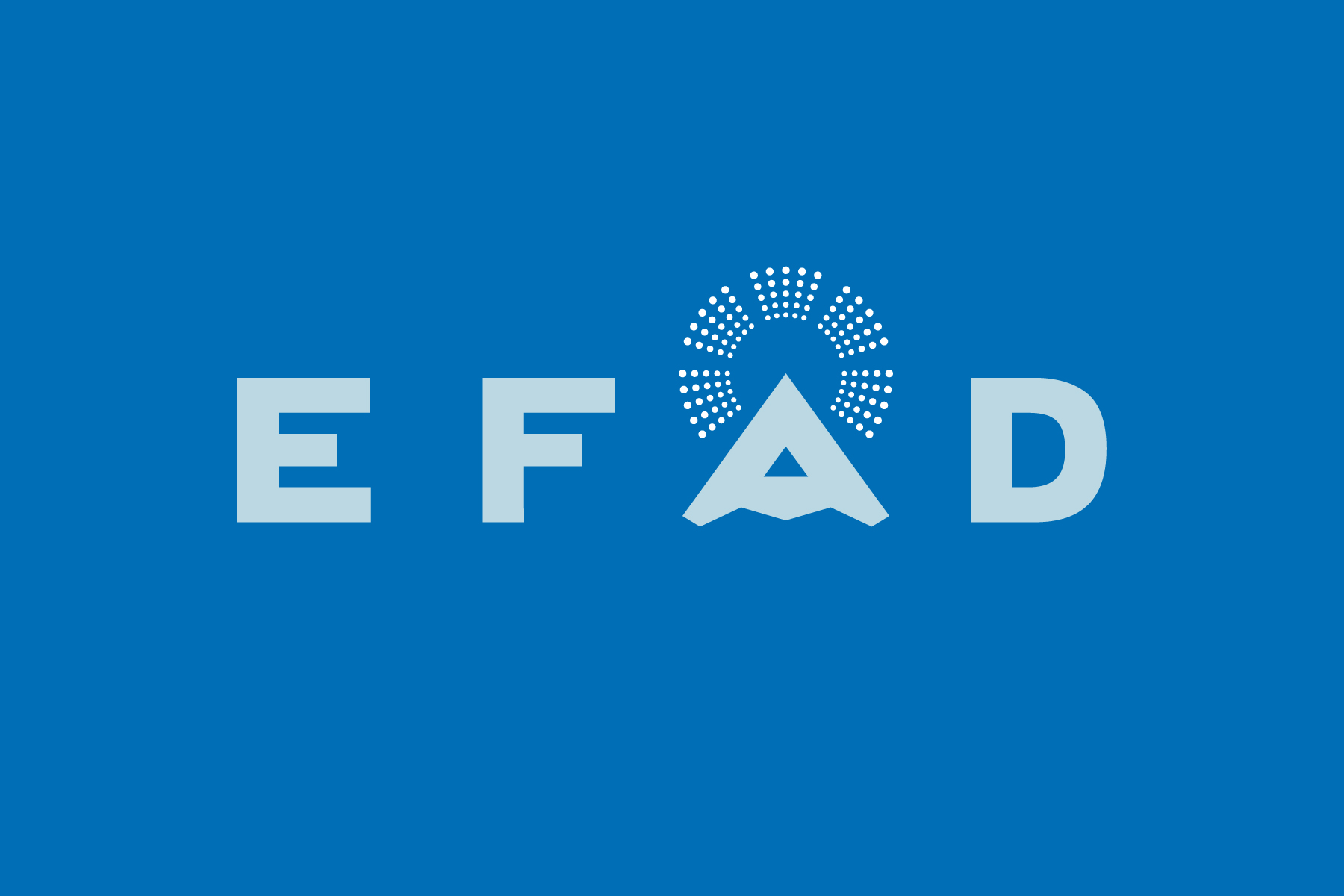 Challenge
The European Forum on Armed Drones (EFAD) is a civil society network focused on promoting human rights, respect for the rule of law, disarmament, and conflict prevention.
We were engaged to lead on the design of an overarching identity and website. The project would provide EFAD with a visual presence ahead of a European Parliament hearing on the use of armed drones.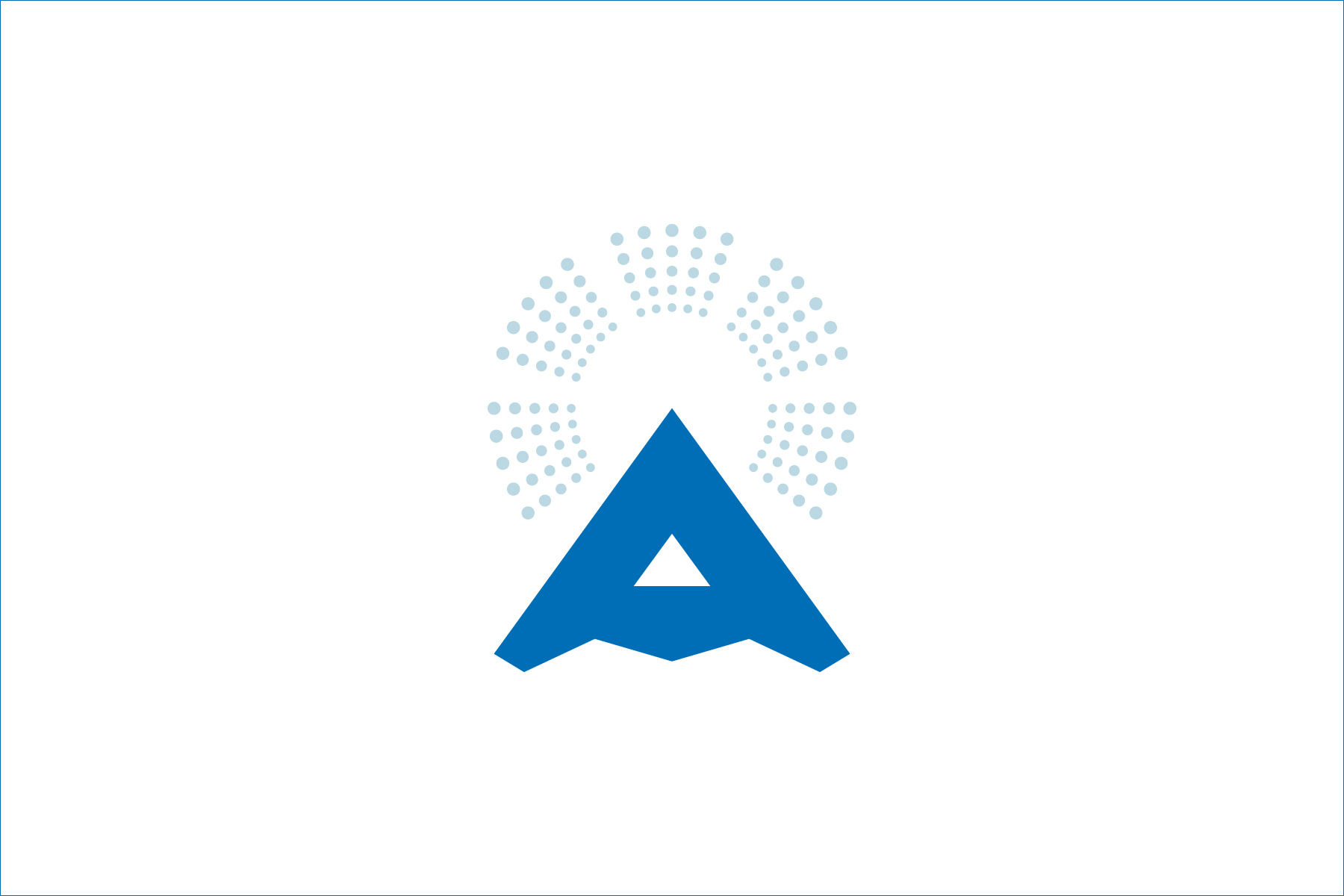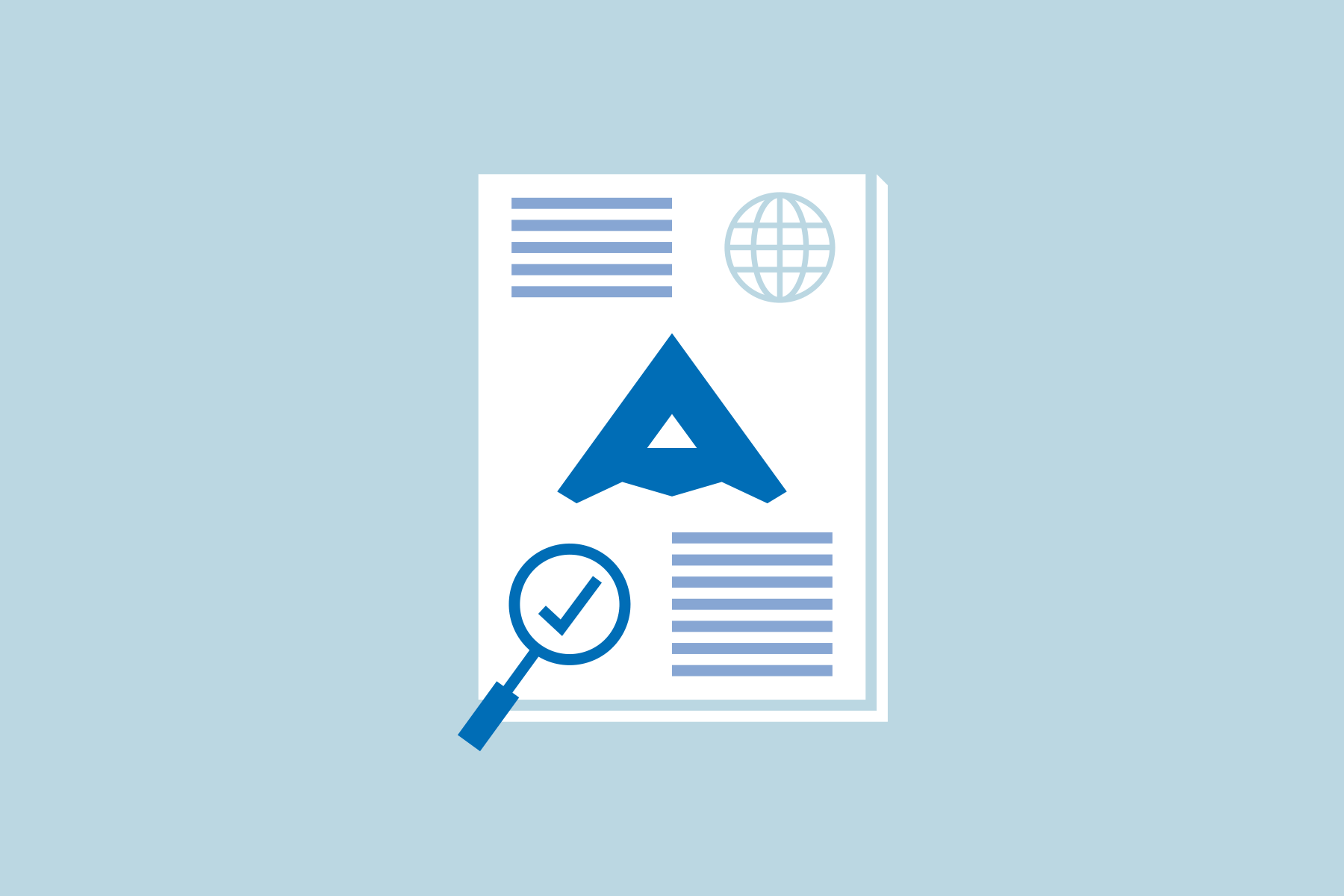 Solution
We created a type-led logo, colour palette, and a collection of Call to Action icons, all set out in an extensive brand guideline document detailing how the identity is best applied.
EFAD's acronym includes a bespoke letter 'A' resembling an unmanned combat air vehicle. The dots above denote a hemicycle, or semicircular-shaped debating chamber, typically constructed to encourage consensus among political parties.
The identity acts as a foundation for an engaging website built with mobile devices in mind. Country overview pages draw in related News and Resource post previews.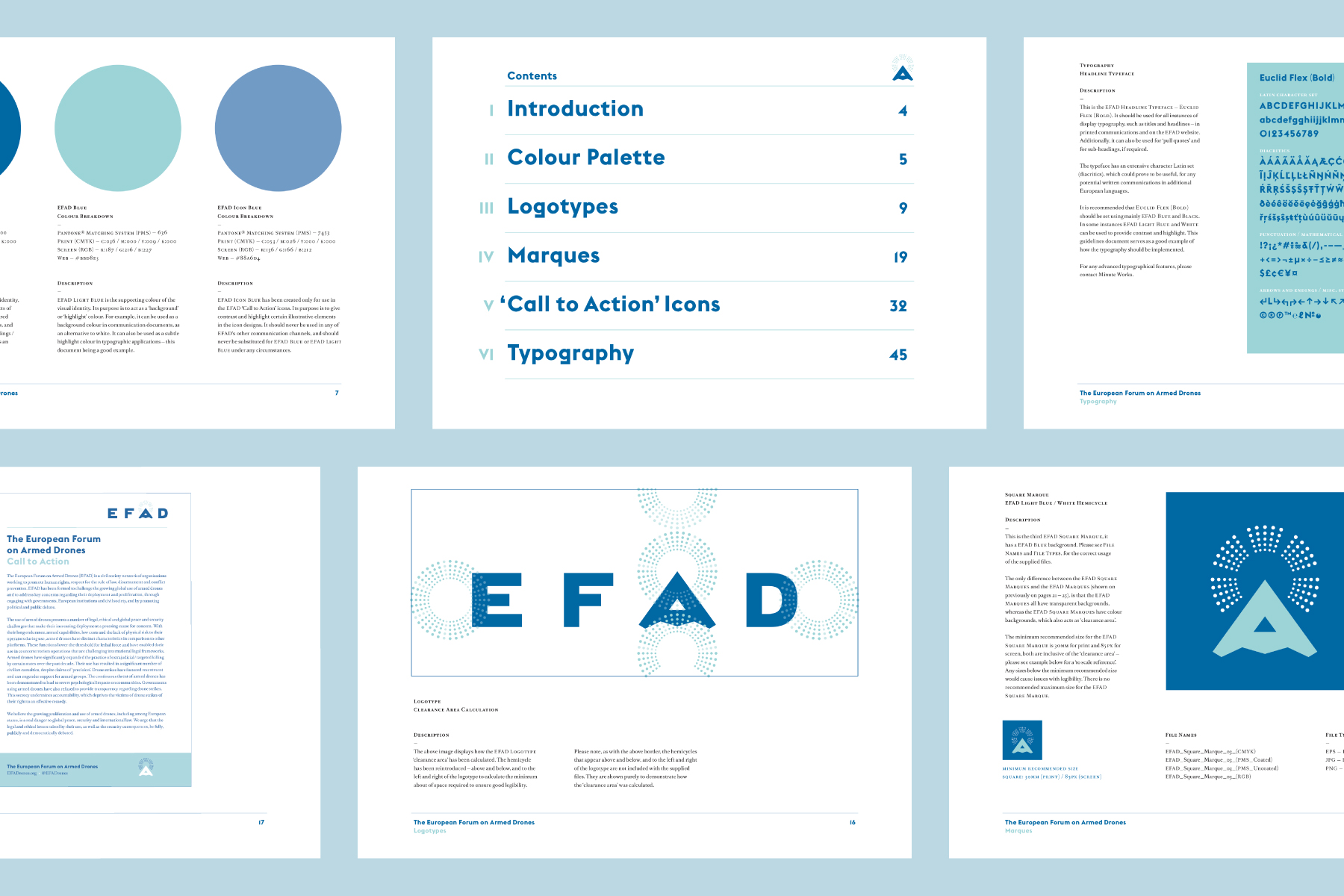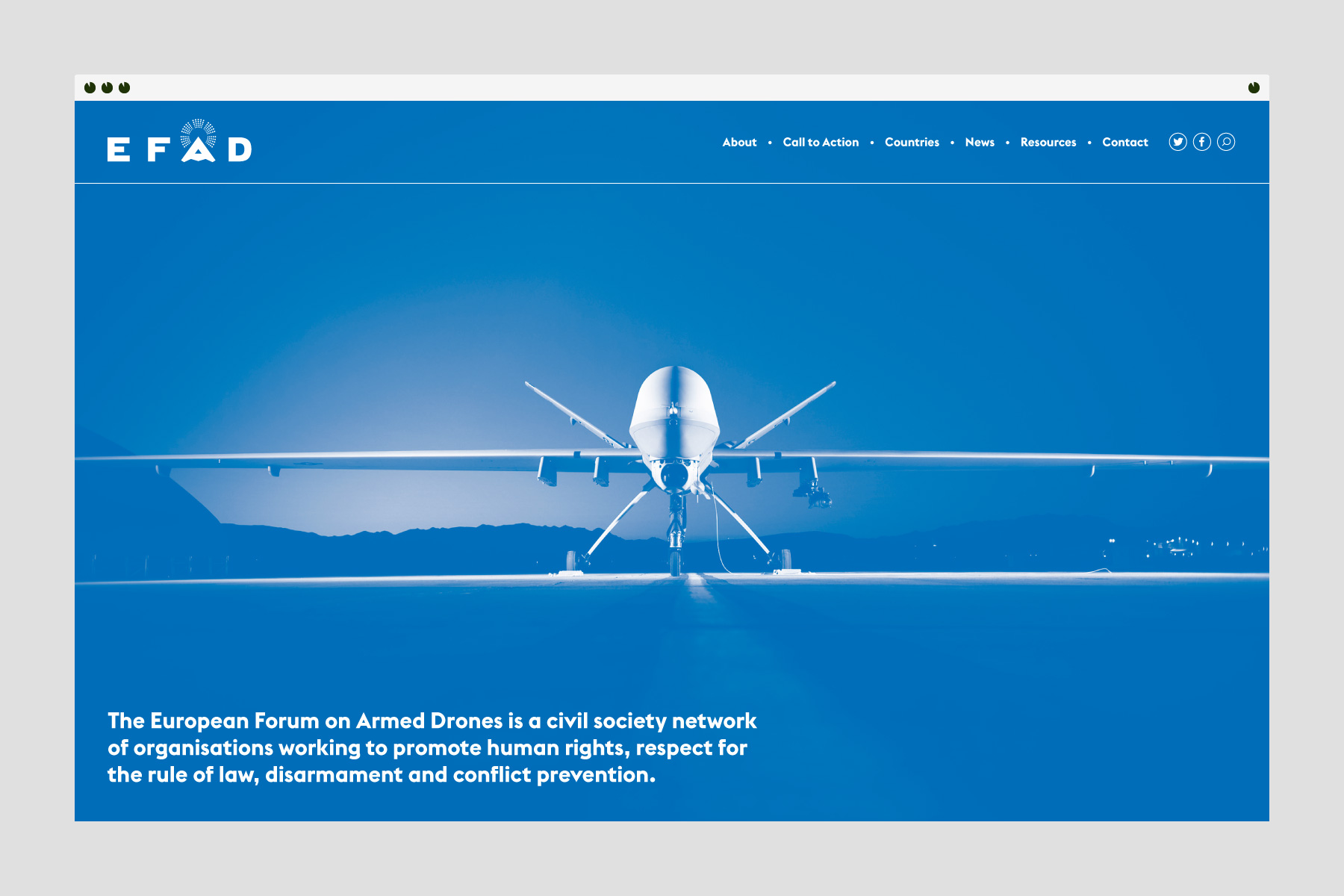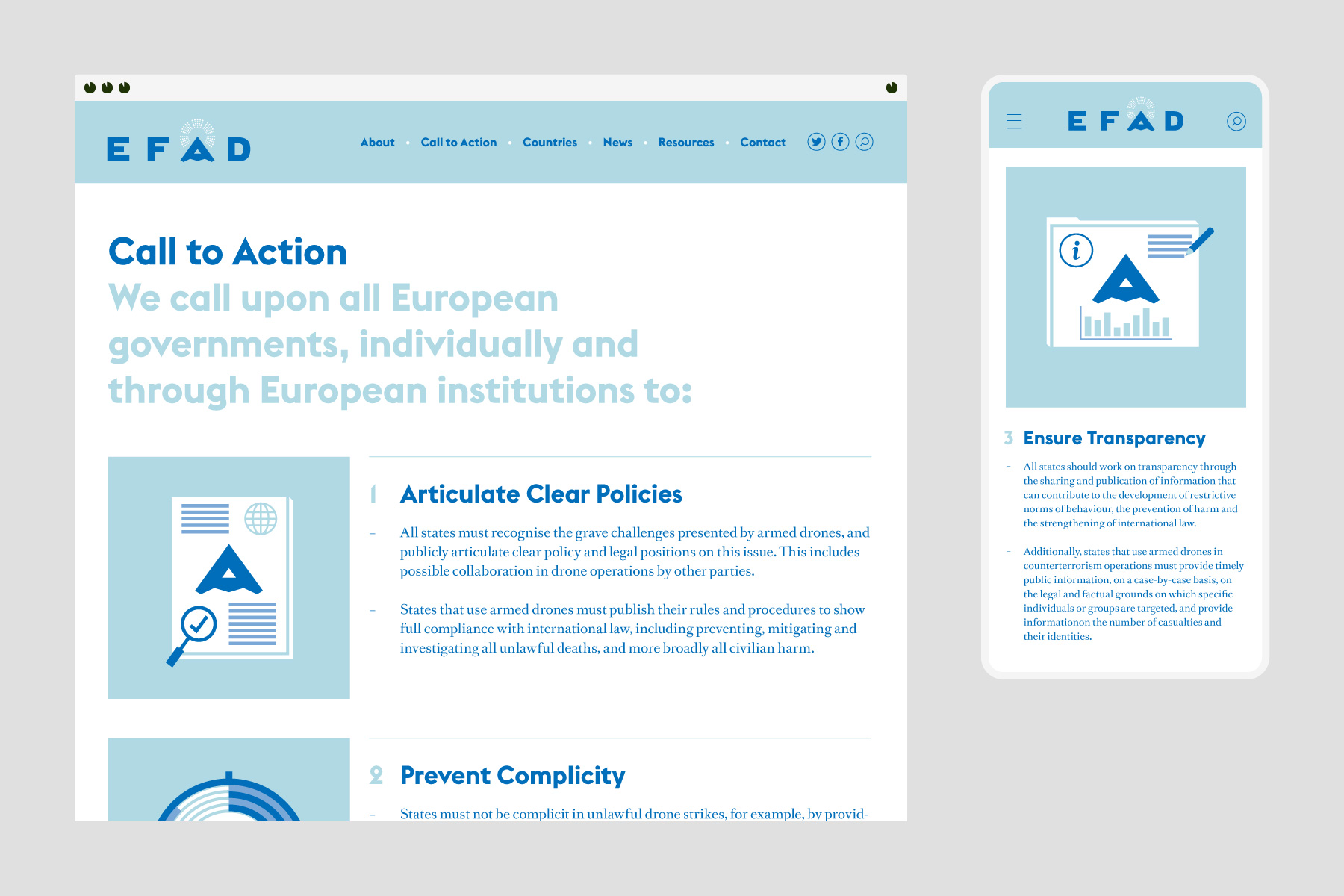 "It looks amazing. Our launch event went very well and the website is already generating a lot of interest amongst participants and attendees, and praise from our network members."
Jessica Dorsey
Coordinator
EFAD