Doctors Against Diesel
Health campaign creative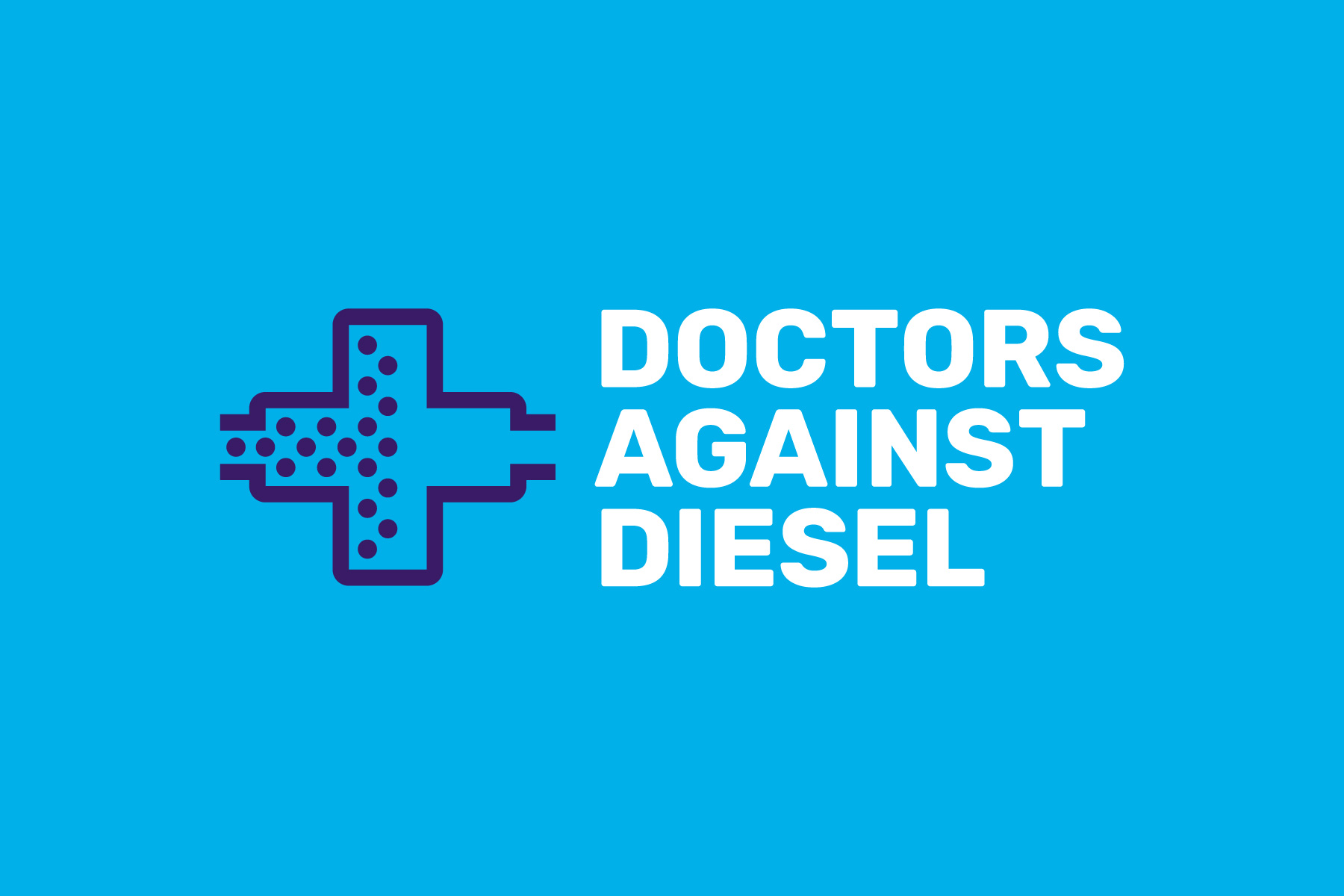 Challenge
Diesel vehicles are one of the largest sources of nitrogen dioxide pollution in urban areas. Levels of NO2 air pollution in the UK have broken legal levels every year since 2010.
Doctors Against Diesel is an evidence-based campaign led by health professionals calling for policies that could improve air quality.
This cause needed an engaging identity, and a website that would promote preventive action.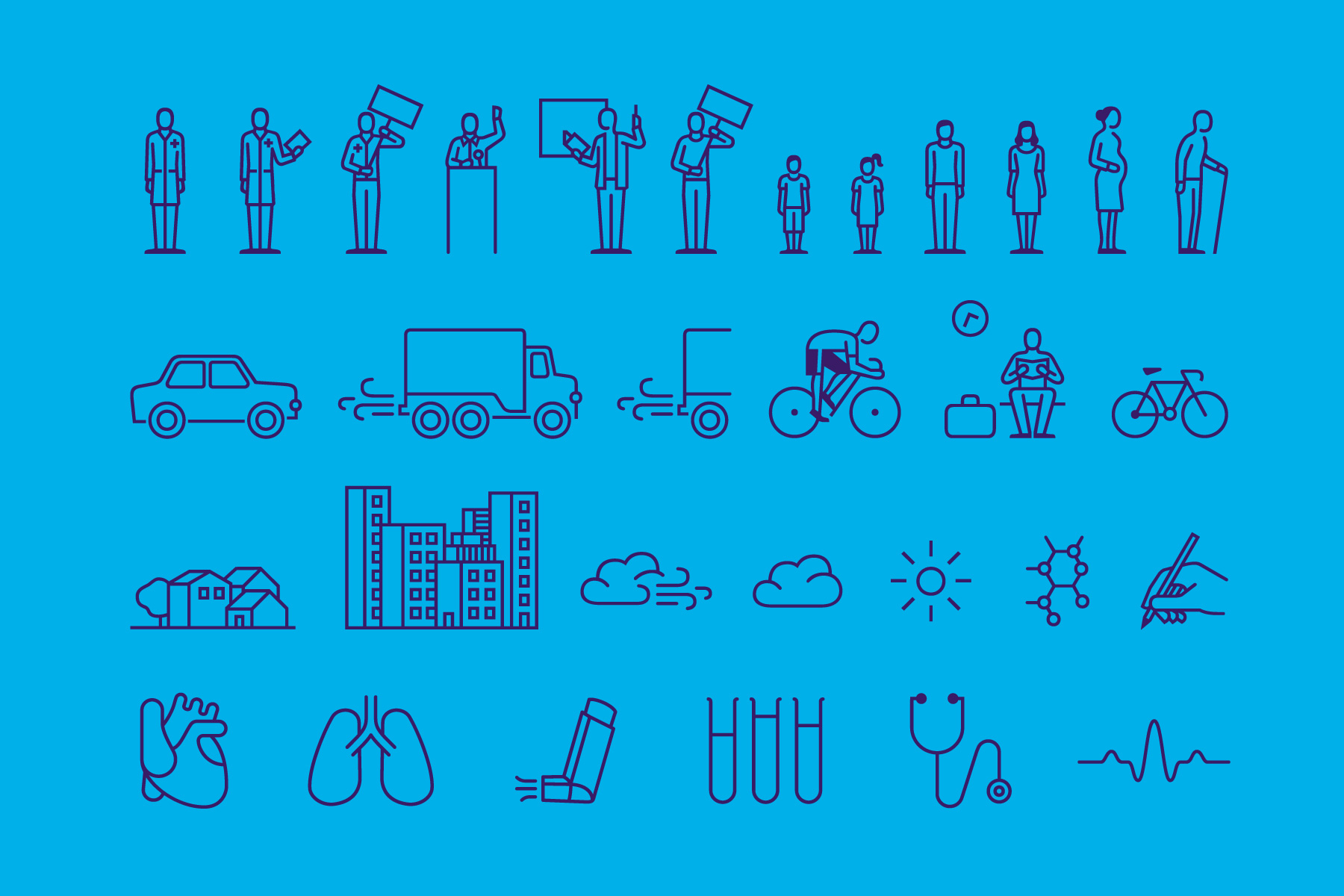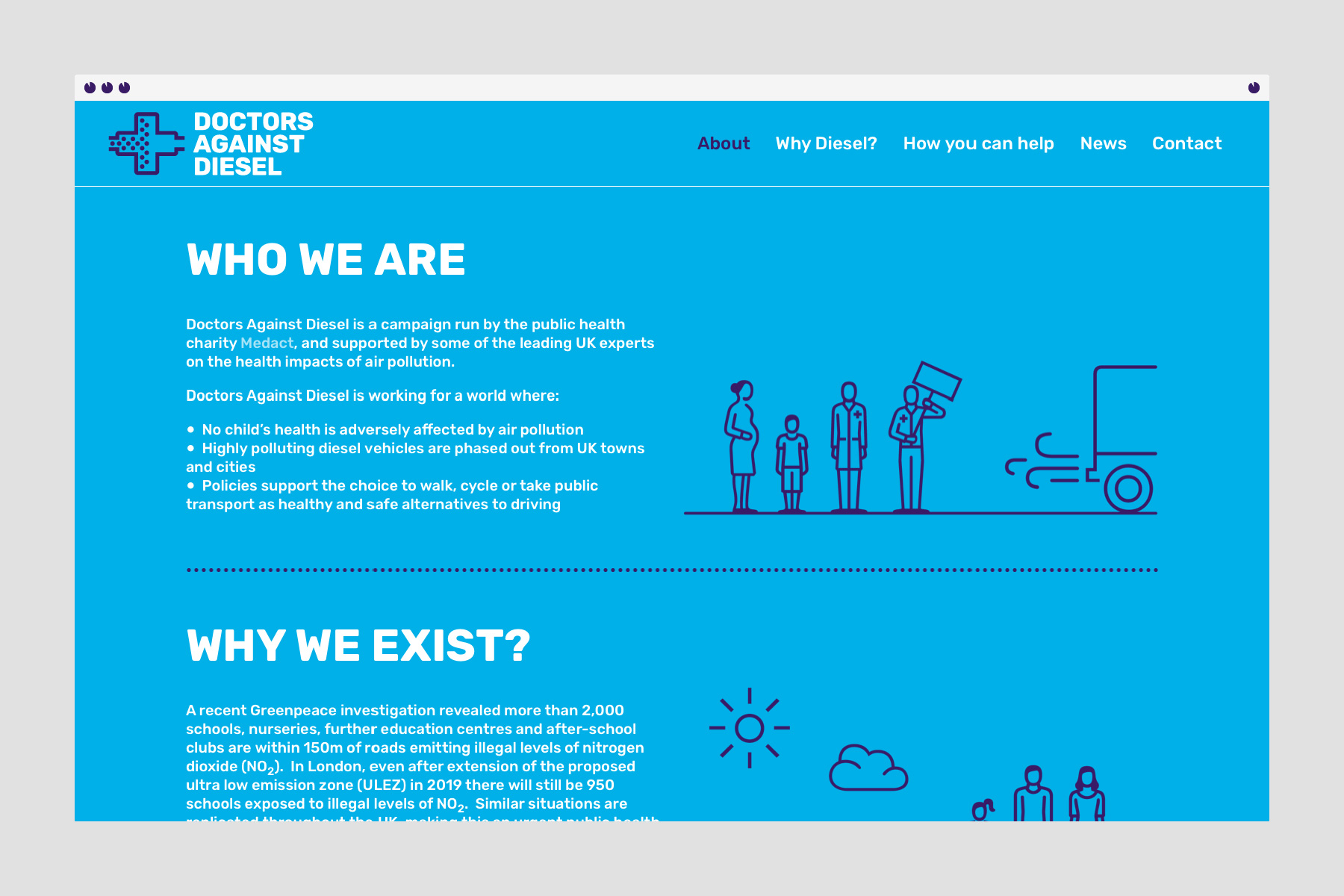 Solution
Inspired by healthcare symbols and car dashboards, we created a unique logo that combines a cross with a diesel particulate filter warning light icon. The concept denotes a reduction in emissions resulting from medical intervention.
Doctors Against Diesel has been typeset in Rubik, making the organisation's logo appear bold but non-confrontational due to the font's subtle round corners.
We created a set of charming pictograms that can be used to communicate health concerns without causing alarm. They also encourage people to consider positive alternatives to diesel-powered travel, like cycling, electric cars, and walking.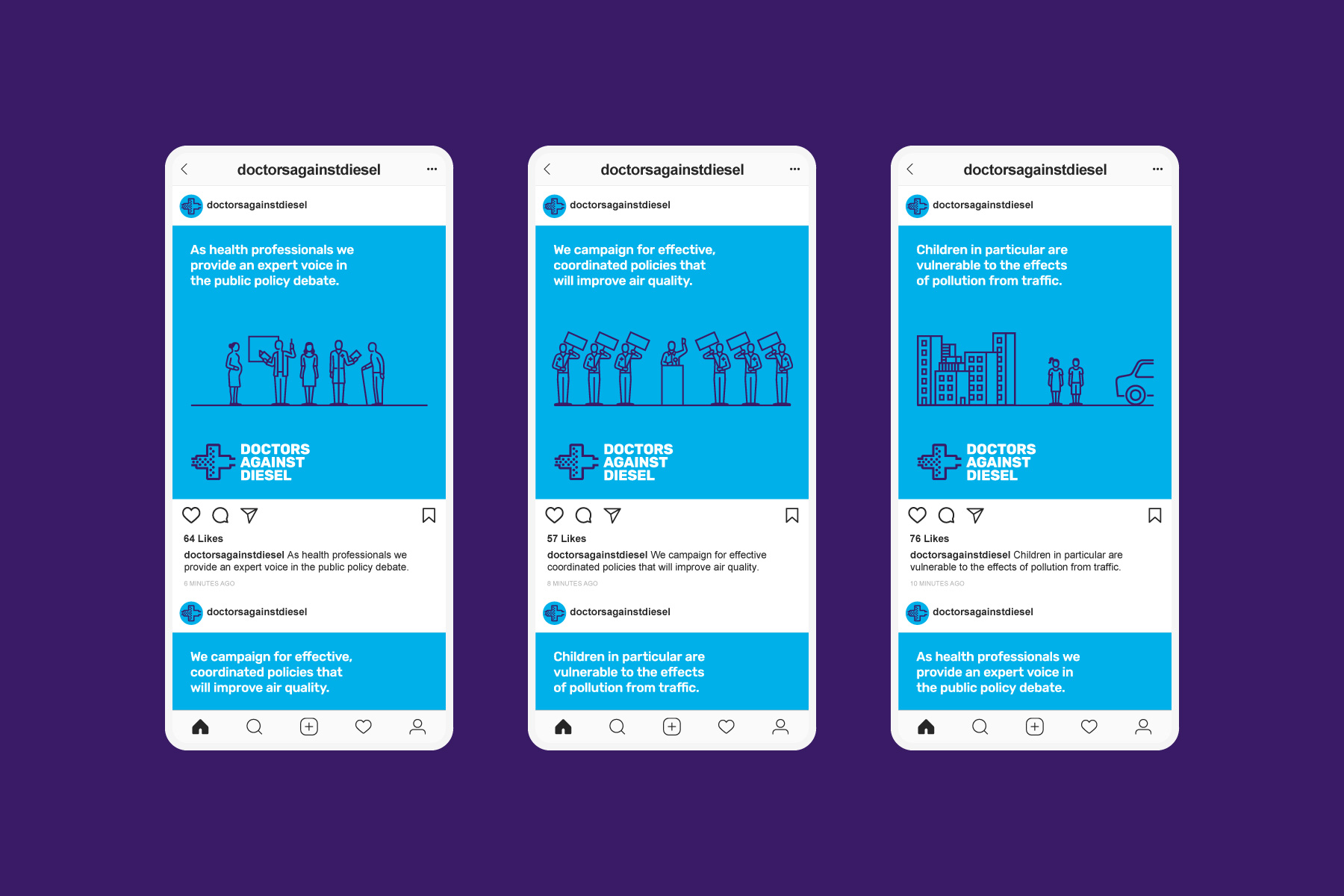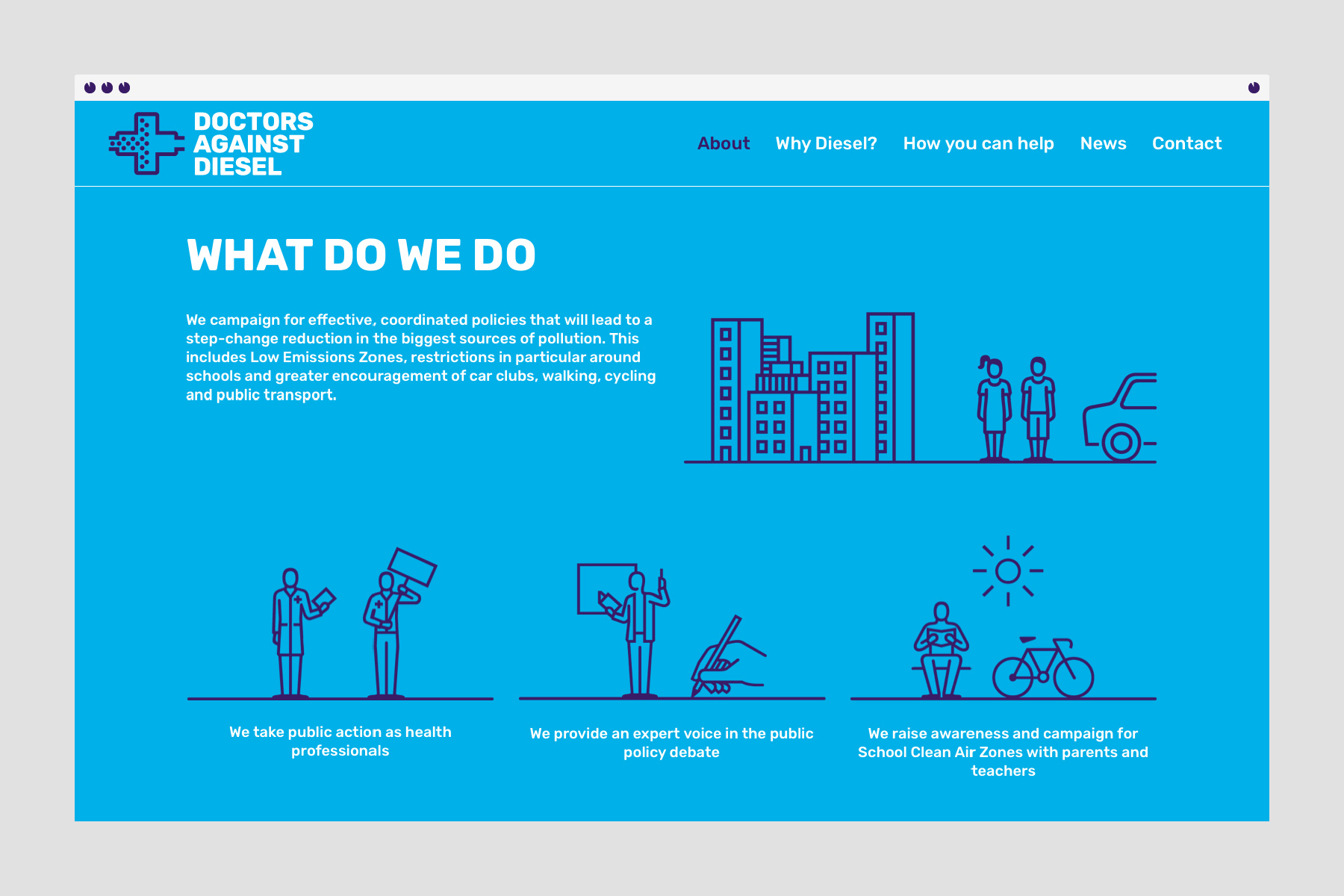 "Congratulations, the campaign looks absolutely fantastic! We're so pleased. Thank you to everyone at Minute Works for the amazing contribution to this cause."
Rosie Strickland
Art and Editorial Coordinator
Greenpeace
Results
Identity and website launched to coincide with the UK's first ever national Clean Air Day.
The campaign received national press attention and led to a direct response from the Government when Chancellor Philip Hammond increased tax on diesel vehicles.