Ditch Diesel
Direct action design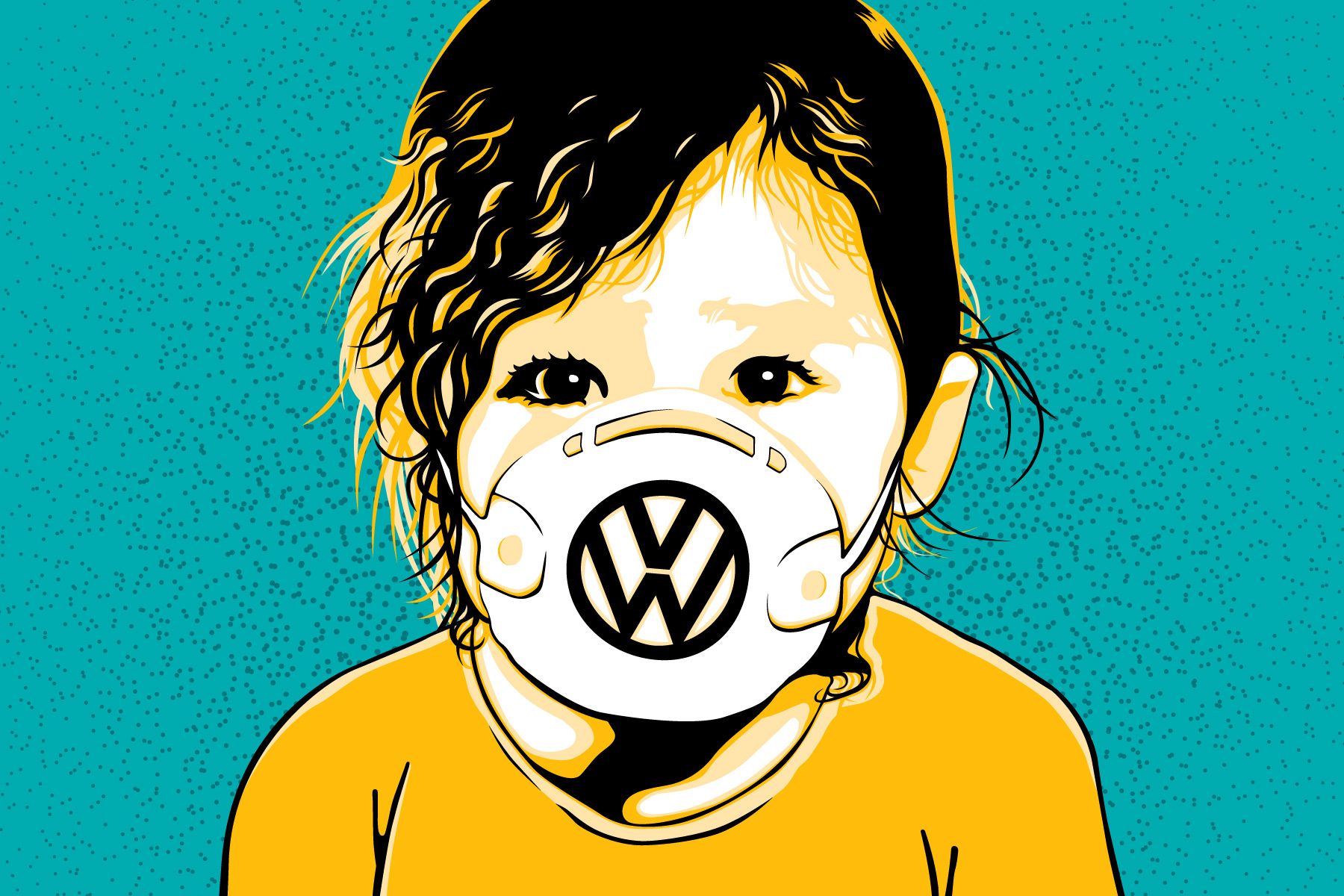 Challenge
In response to the Volkswagen emissions scandal Greenpeace called on the car manufacturer to acknowledge air pollution, and commit to replacing diesel with electric.
To underpin Greenpeace's direction action campaign, we were enlisted to devise creative concepts capable of stopping a shipment of diesel vehicles destined for the UK.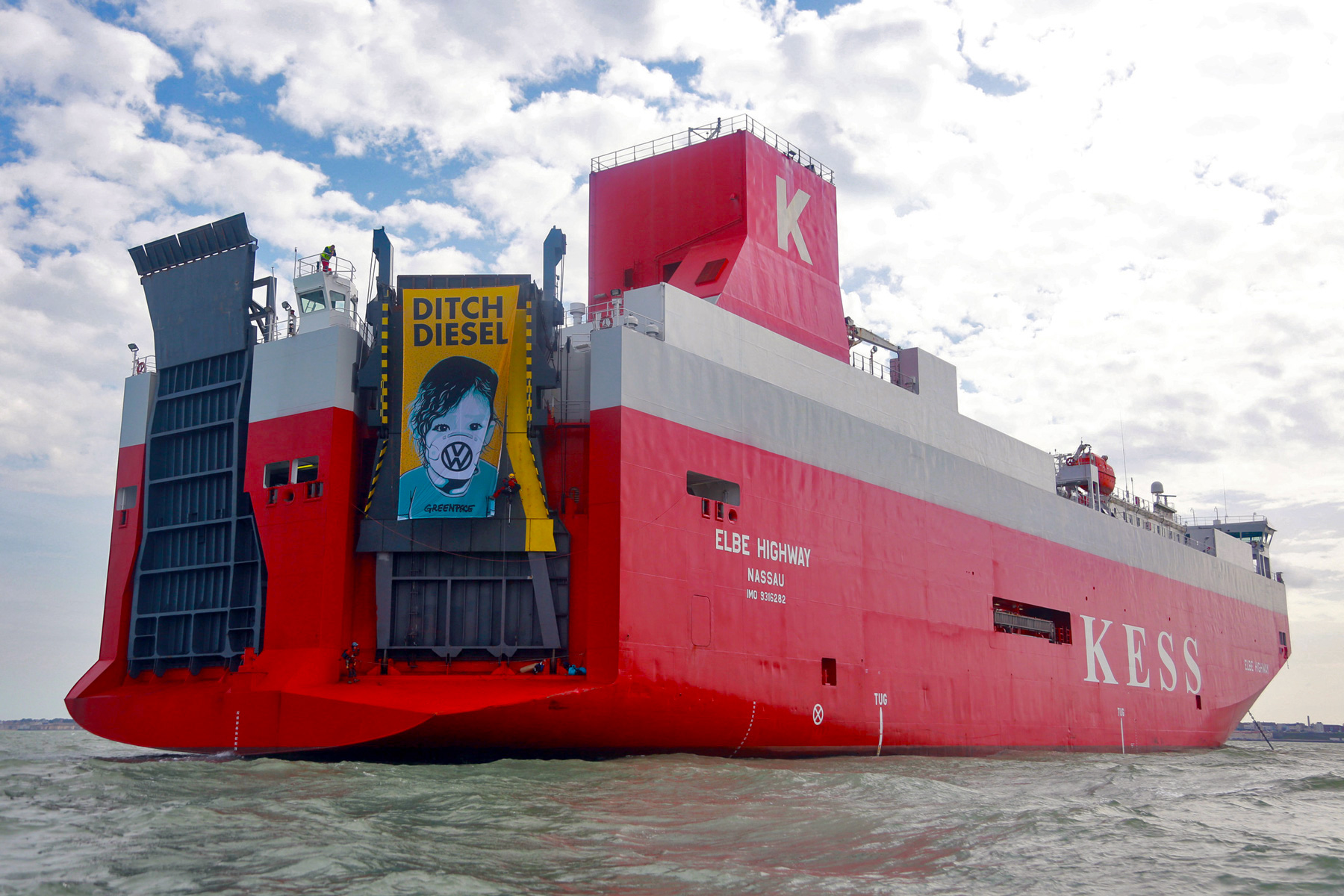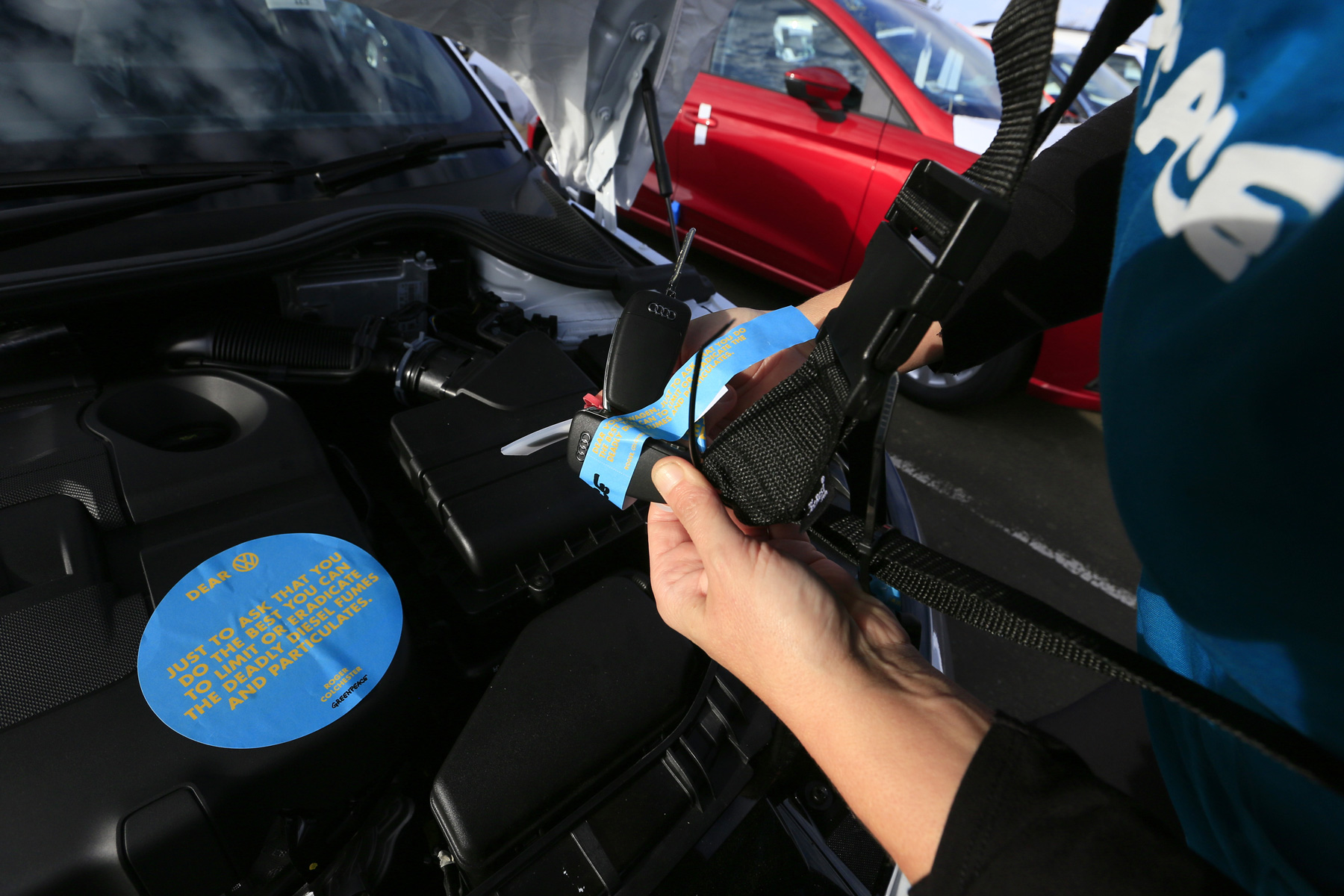 Solution
We created an emotive illustration depicting the campaign's poster child. Sephie's portrait features on five-story high protest banners and social media graphics, which communicate the rationale for direct action.
8,000 complaints directed at Volkswagen were divided across matching sticker and tag sets, positioning Greenpeace to label car engines and confiscated keys with messages that had to be read and paired before the vehicles could be sold.
We incorporated bright colours resulting in an unmissable intervention into a monochrome industrial setting. Campaign communication texts were typeset in Futura Bold, a font that is synonymous with Volkswagen brand history.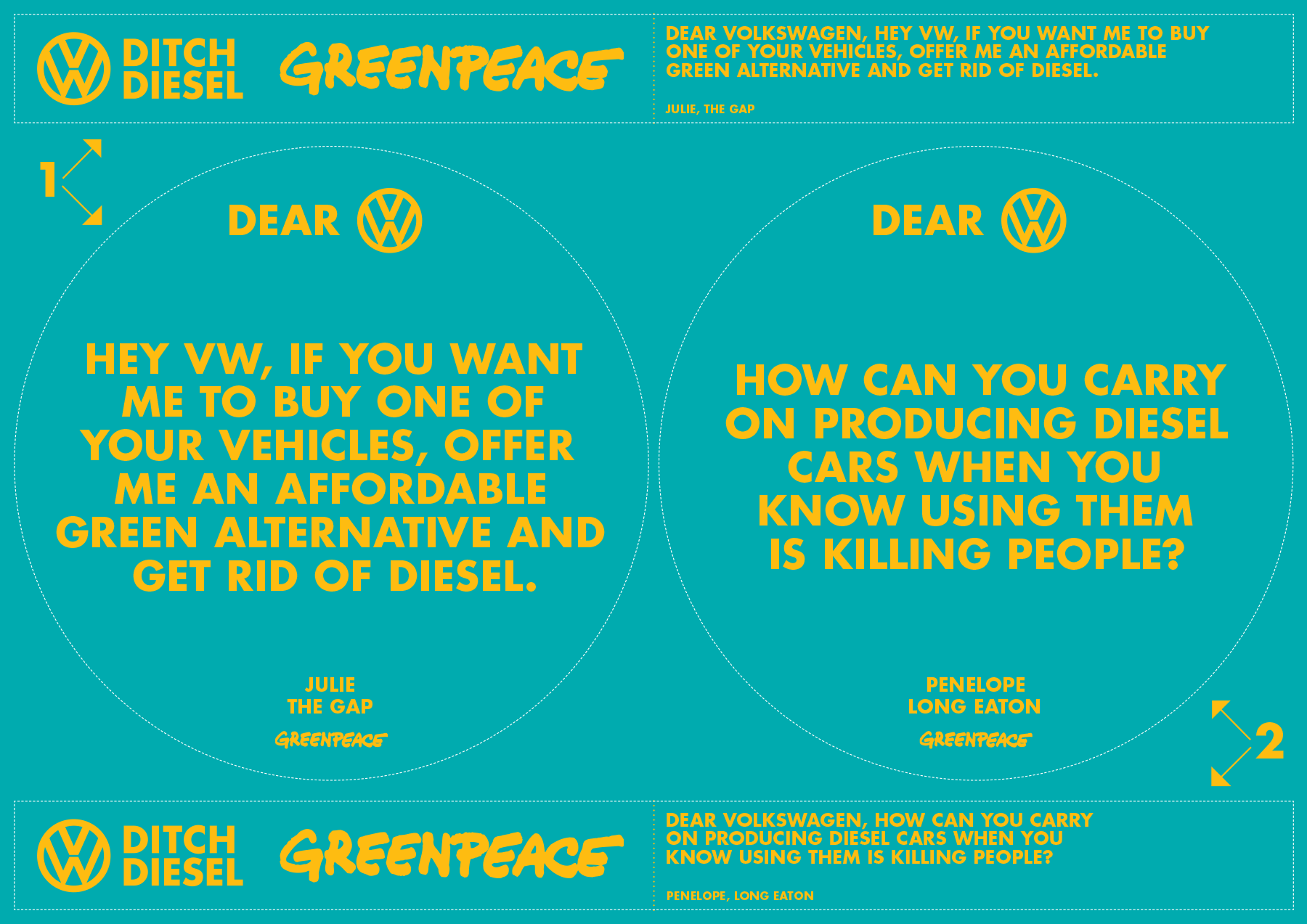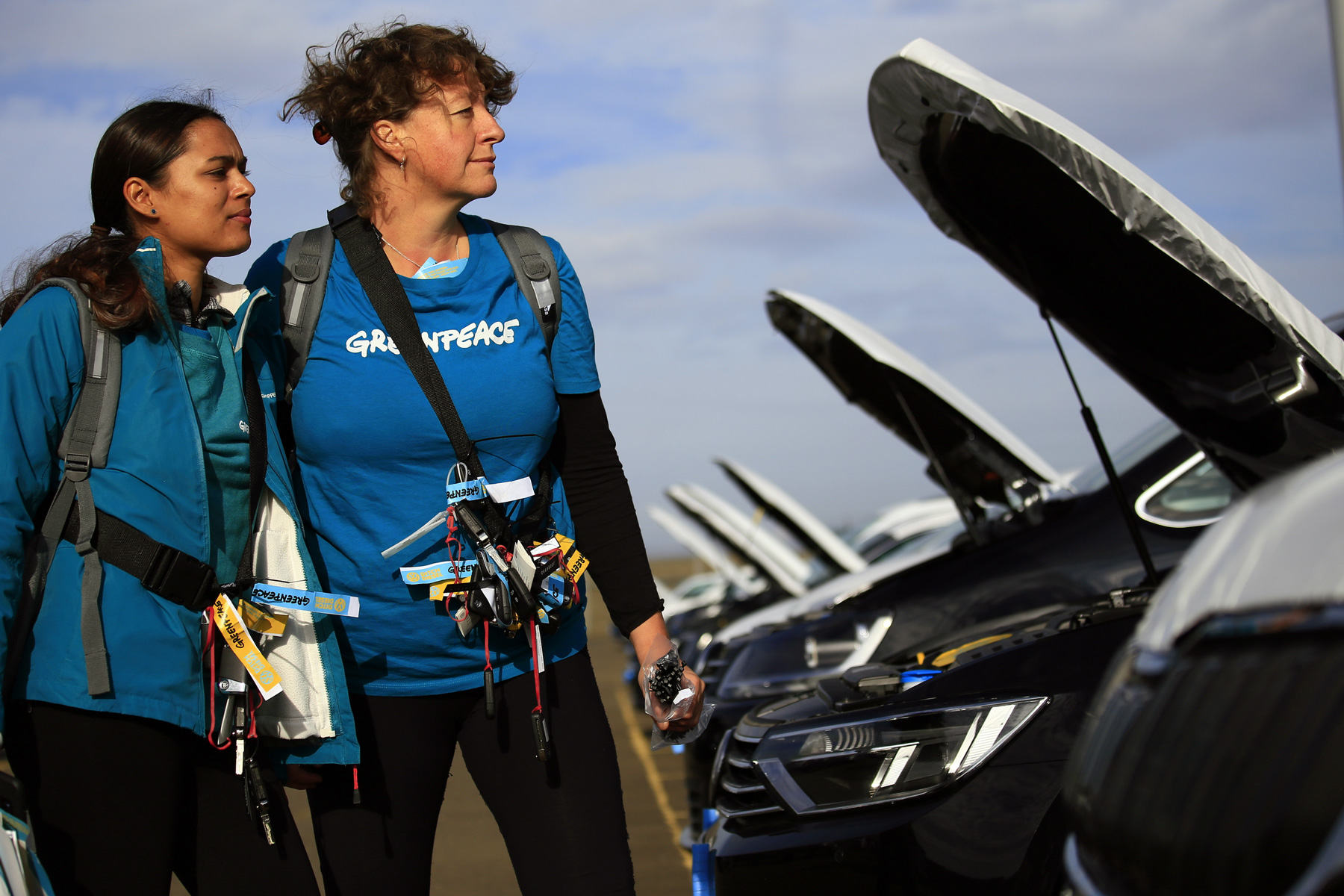 "This campaign looks absolutely amazing! The illustration has drawn expressions of awe and emotion, which is truly fantastic and just what we could hope for."
Rosie Strickland
Art & Editorial Coordinator
Greenpeace
Results
51,200 people signed the Ditch Diesel petition. Many participants went on to join the largest consumer-led class action lawsuit in British history, which intends to hold Volkswagen responsible for exceeding the acceptable limits for exhaust emissions from new vehicles sold in the European Union.