Coffee4Craig
Coffee that tackles homelessness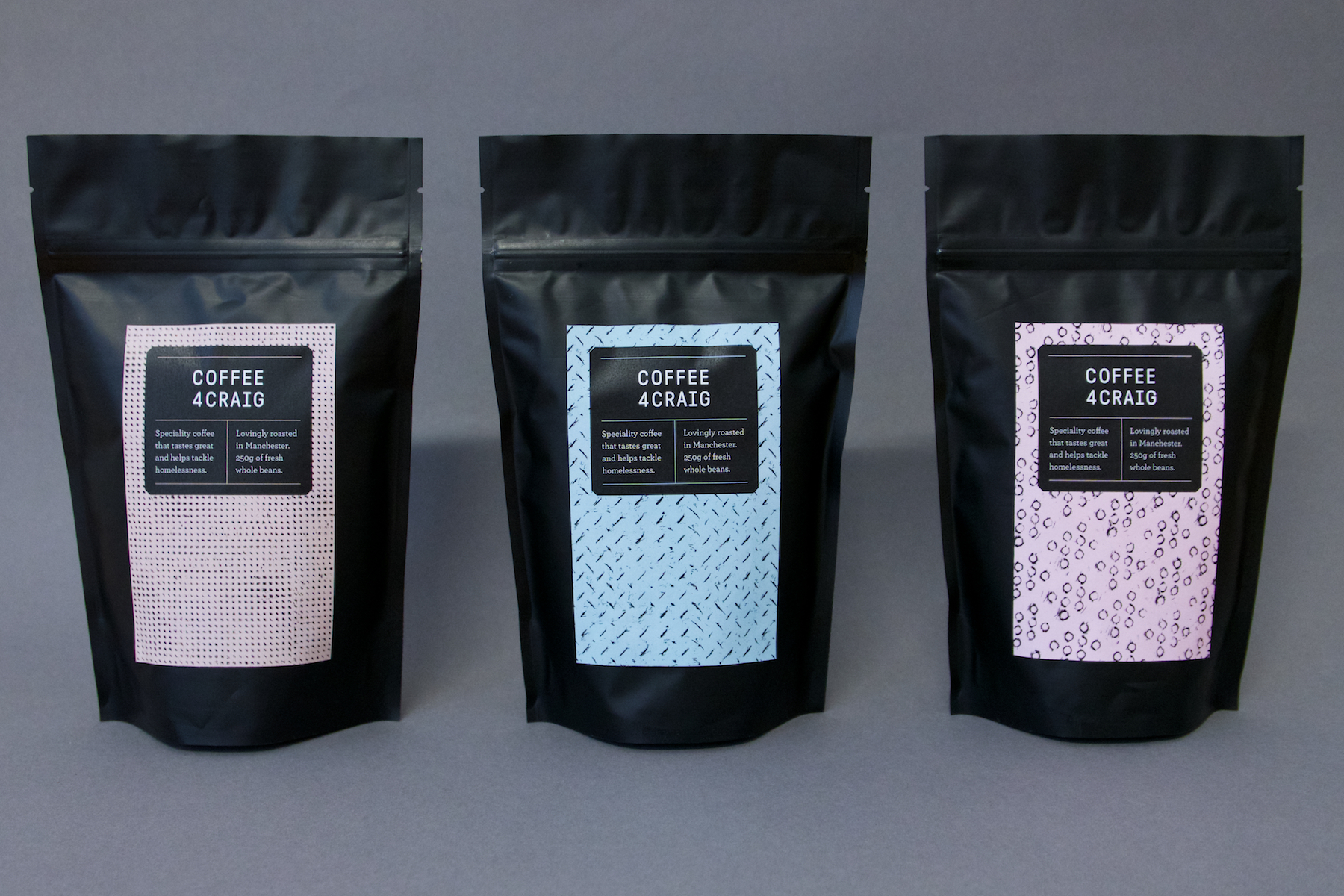 Challenge
Homelessness charity Coffee4Craig wanted to commission packaging design for their first ever fundraising product; a limited edition whole bean coffee.
The aesthetic had to position the product to appeal to coffee connoisseurs and casual caffeine consumers alike. It had to look desirable, and be capable of competing with established brands. At the same time it had to acknowledge the issue of homelessness.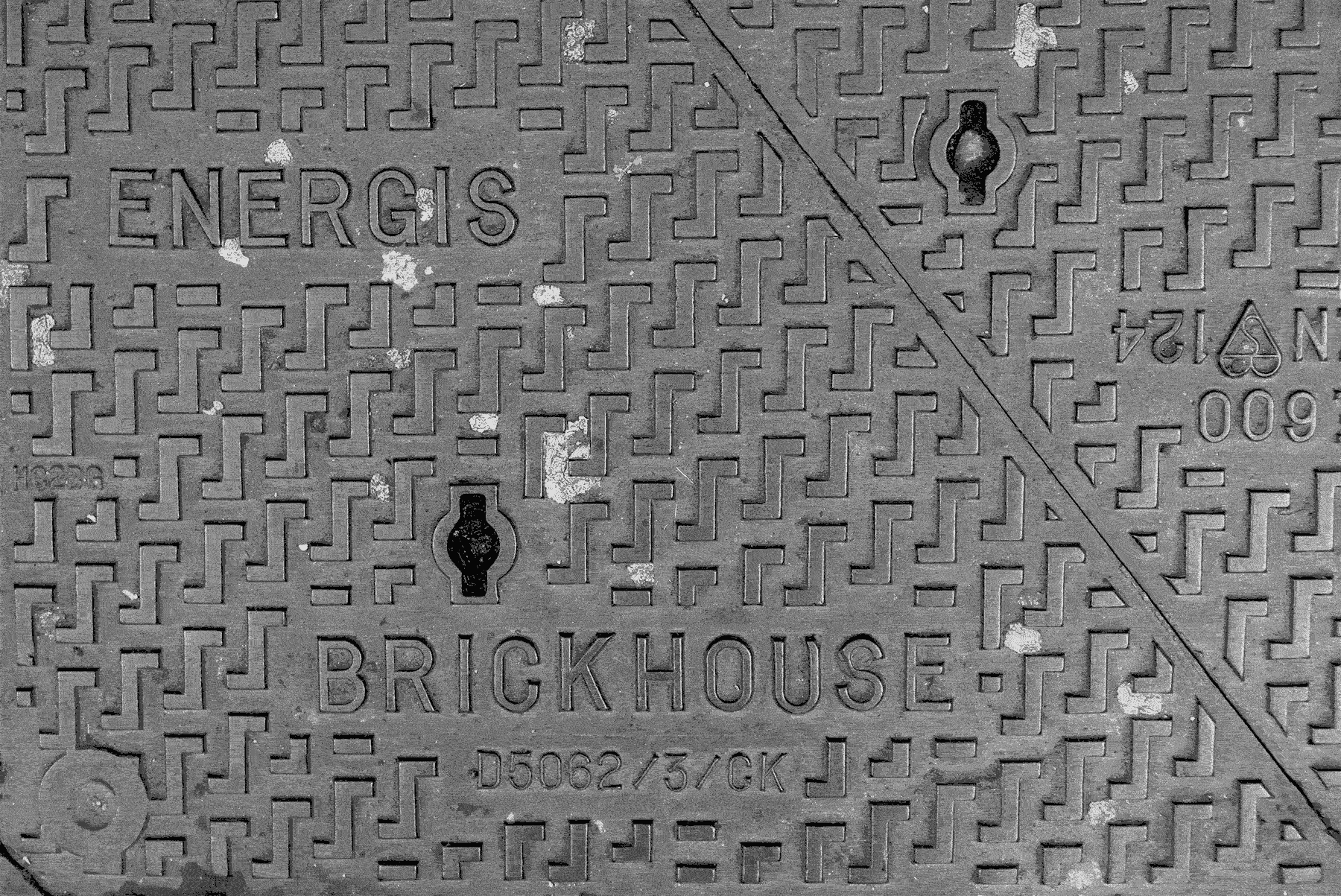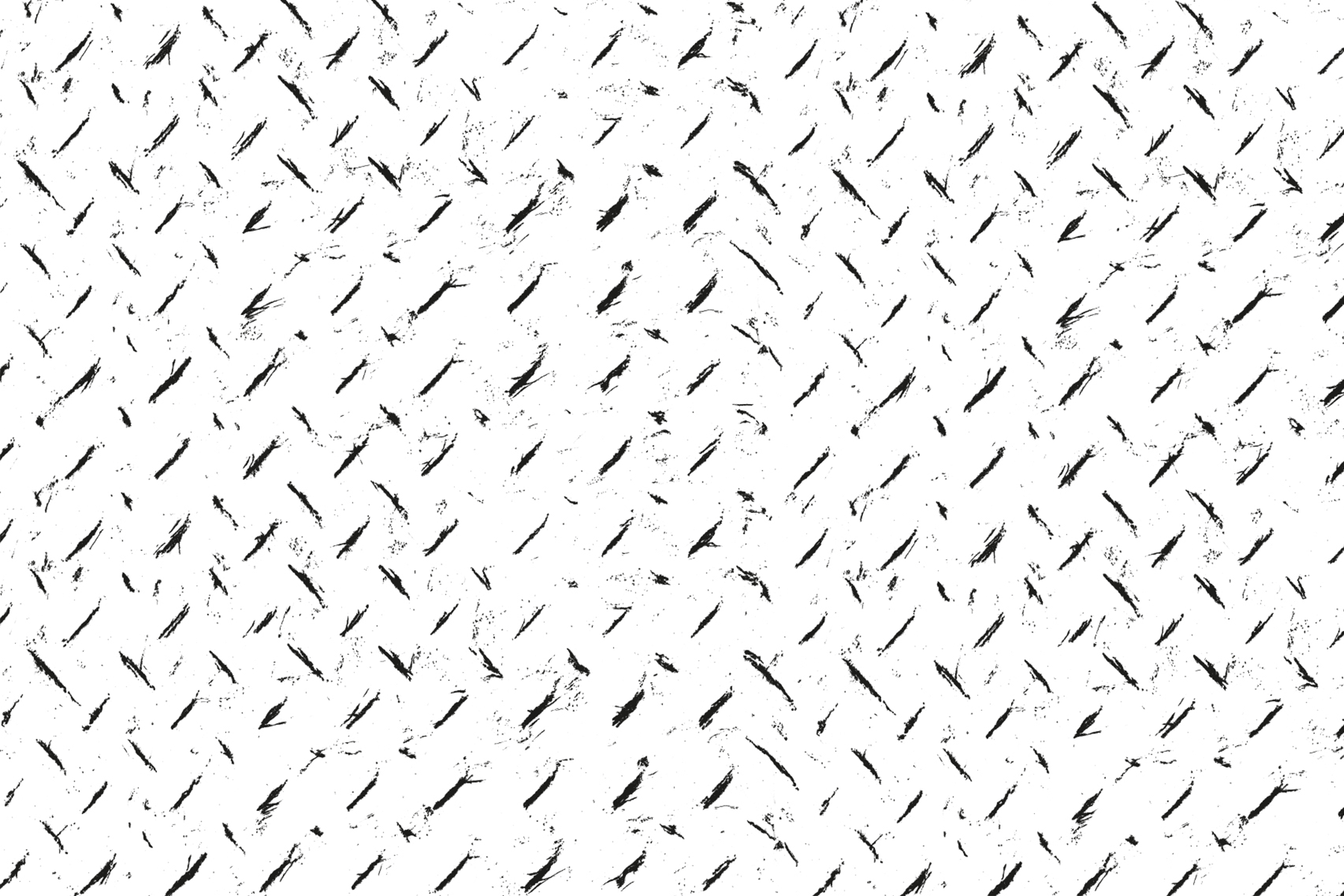 Solution
With a camera, paper, and wax crayons in hand, we set about gathering textures that adorn Manchester's streets. We selected our favourites, scanned them, and translated them into a series of beautiful patterned labels that maintain an honest connection to the subject of sleeping rough.
Our type and layout work references metal drain covers. We incorporated the font GT Pressura Mono, which contains characters with soft rounded corners suggestive of footworn lettering.
For the label and tasting notes we specified G . F Smith Extract, a zero waste paper made from recycled disposable coffee cups.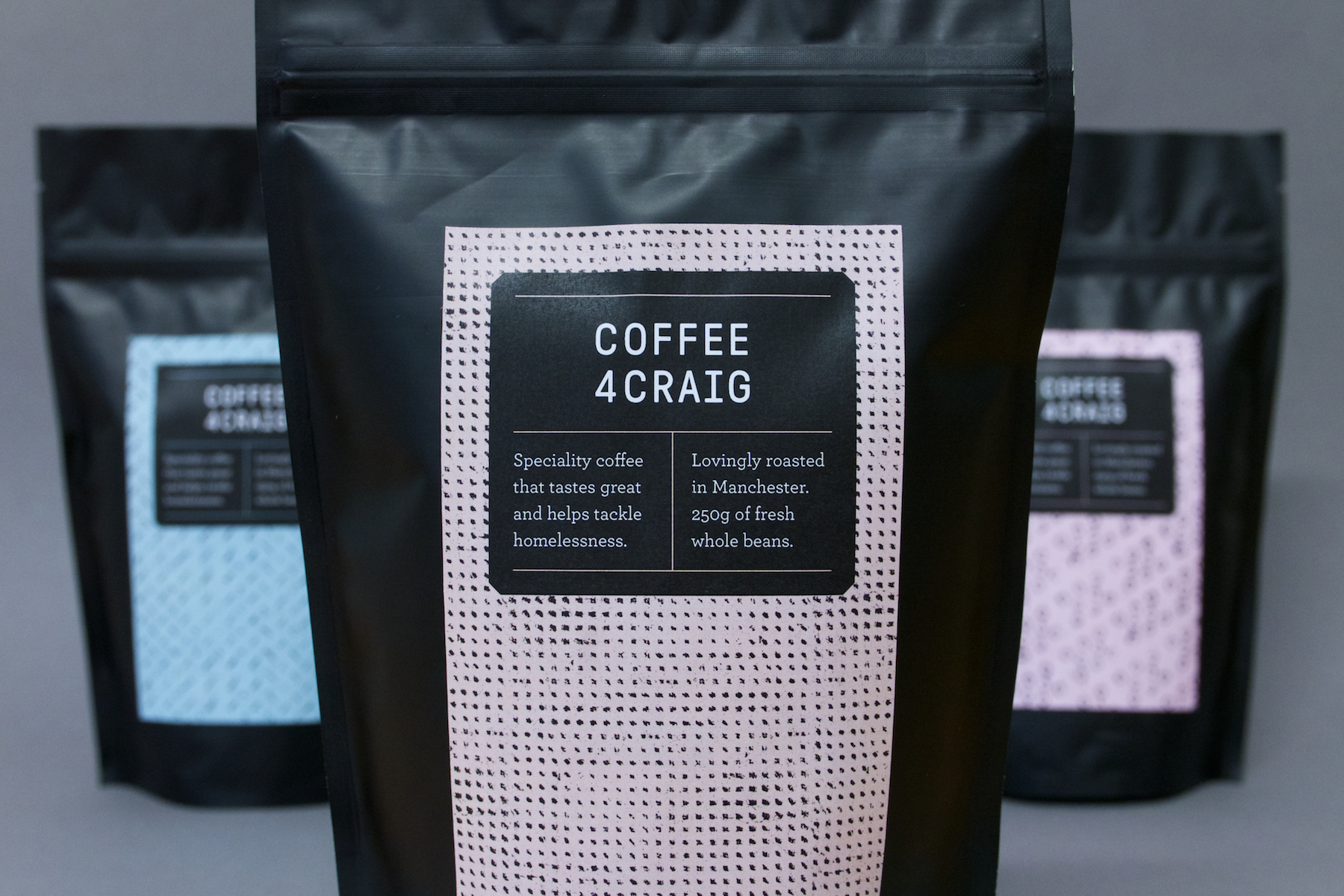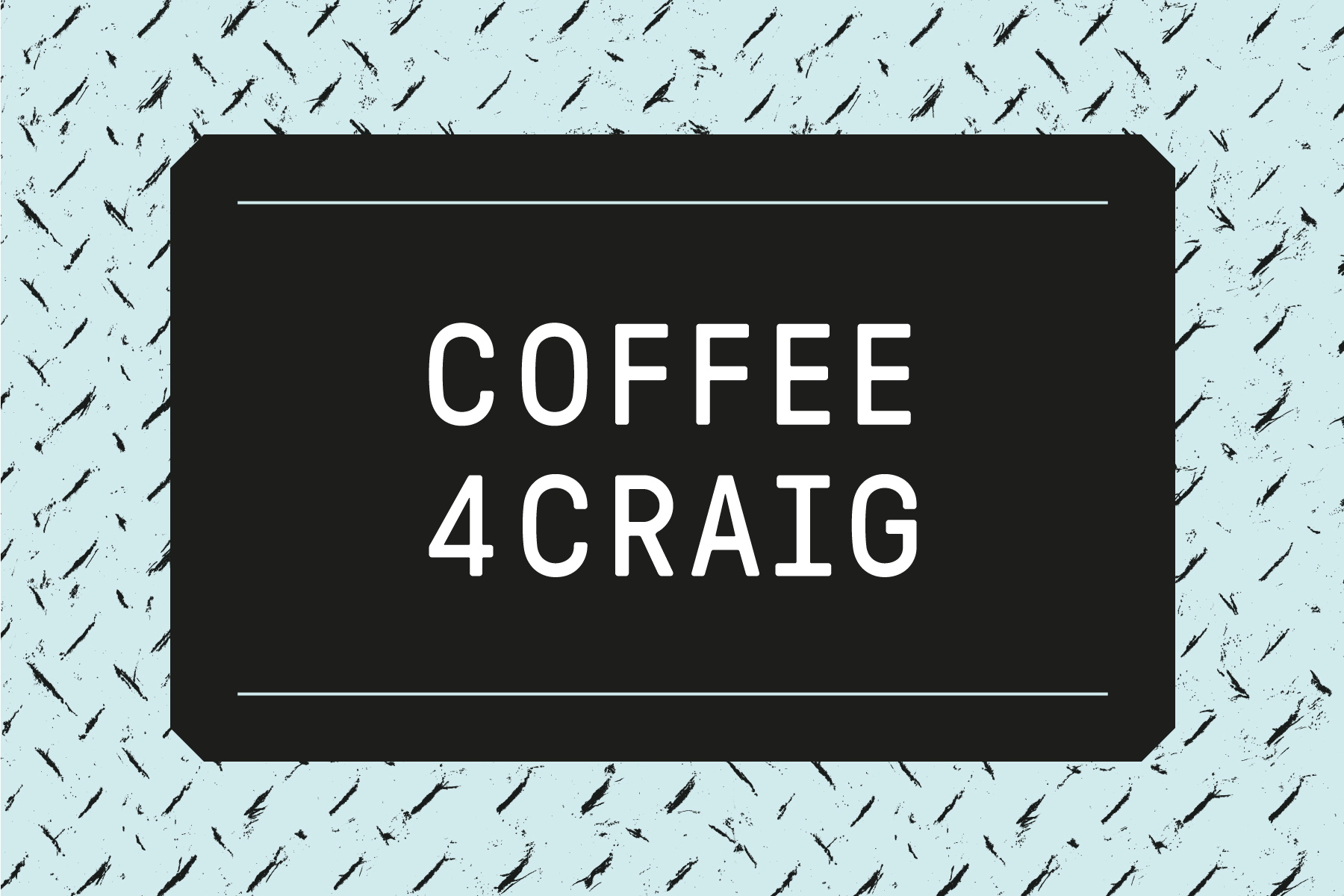 "I love the appropriate and subtle link to street homelessness. It's very exciting to see this idea become a reality. The response has been great!"
Dee Lowry
Project Manager
Coffee4Craig
Results
Initial edition sold out within a single month with all proceeds contributed to Coffee4Craig's charity work.
Second edition ordered.
Approximately 500 disposable coffee cups saved from landfill.