Clean Air Now
Limiting London's air pollution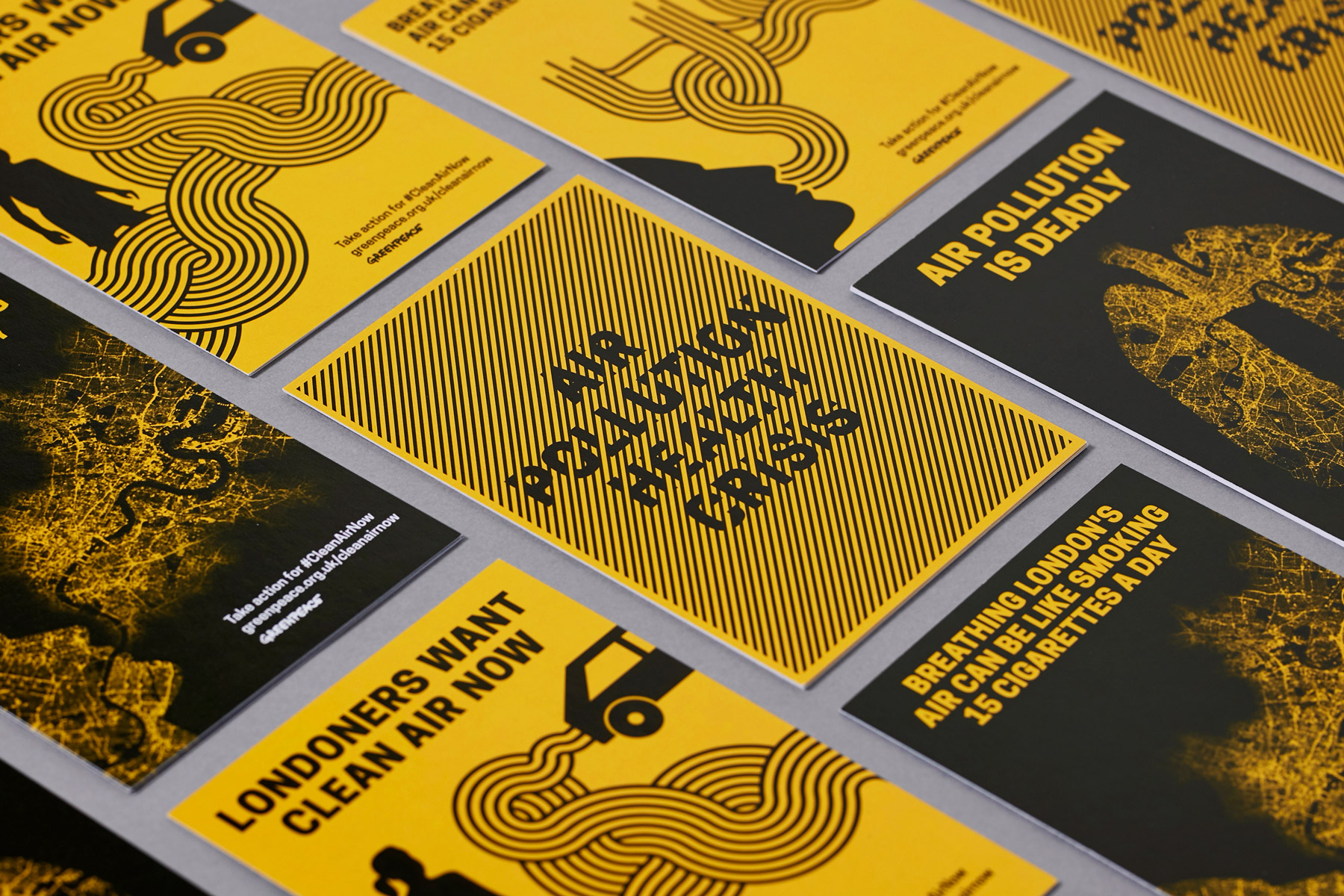 Challenge
Greenpeace wanted a campaign identity that could underpin direct action, and draw attention to air pollution in London during the run up to the mayoral election.
In addition to initial print and screen-based media, the NGO's in-house creative team requested a collection of assets that they could apply to their own independent communications work.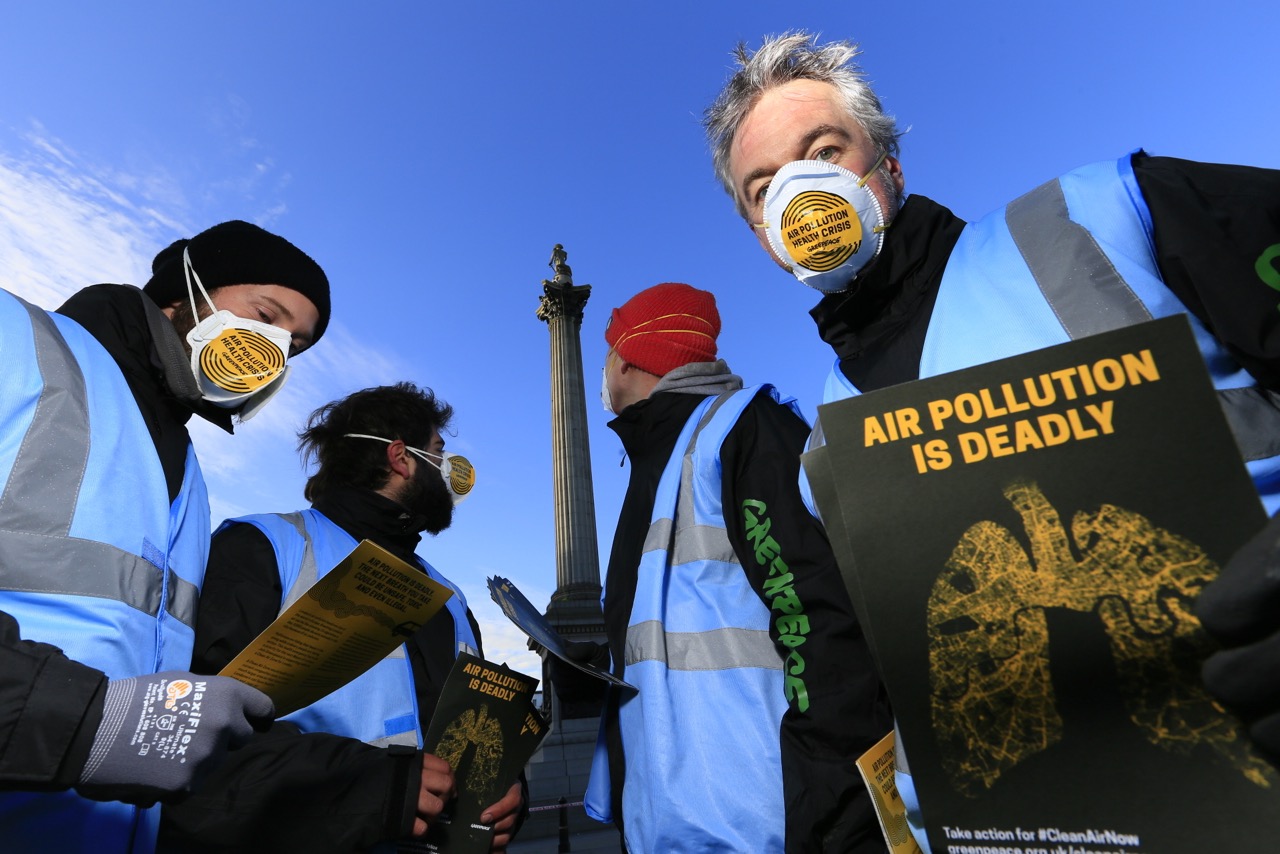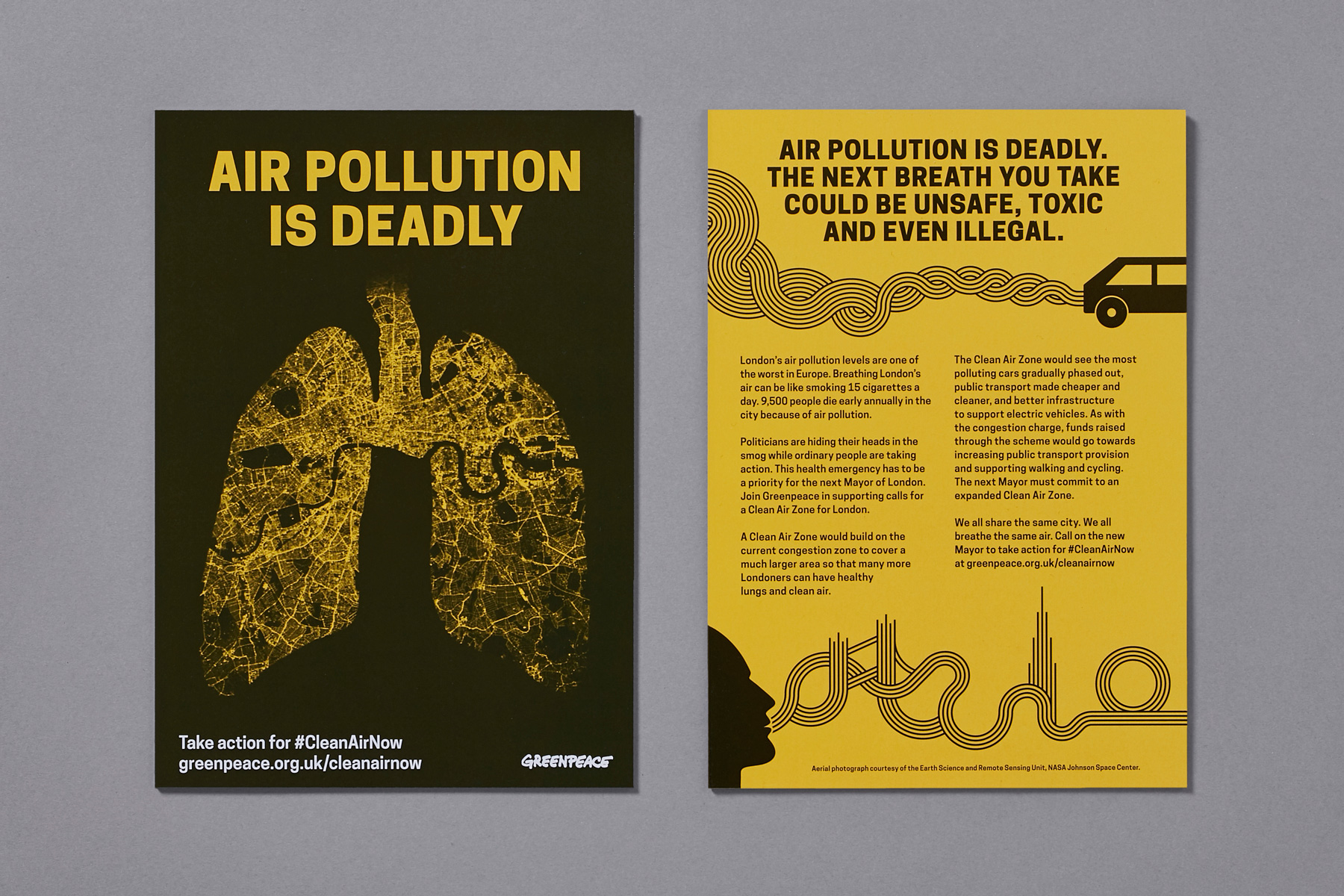 Solution
We started by adapting visual devices synonymous with hazard signs and health warnings: bold typography, hatching patterns, monotone icons, and vibrant yellow. Consequently our work denotes of a sense of urgency.
Having combined the parts into a cohesive identity toolkit, we set about creating prominent leaflets, posters, postcards, and screen optimised social media graphics that could be used to explain the campaign's narrative.
The hatching pattern was translated into a set of illustrations that convey iconic London landmarks encircled by air pollution. We also transformed an aerial photograph of the city into a visceral graphic.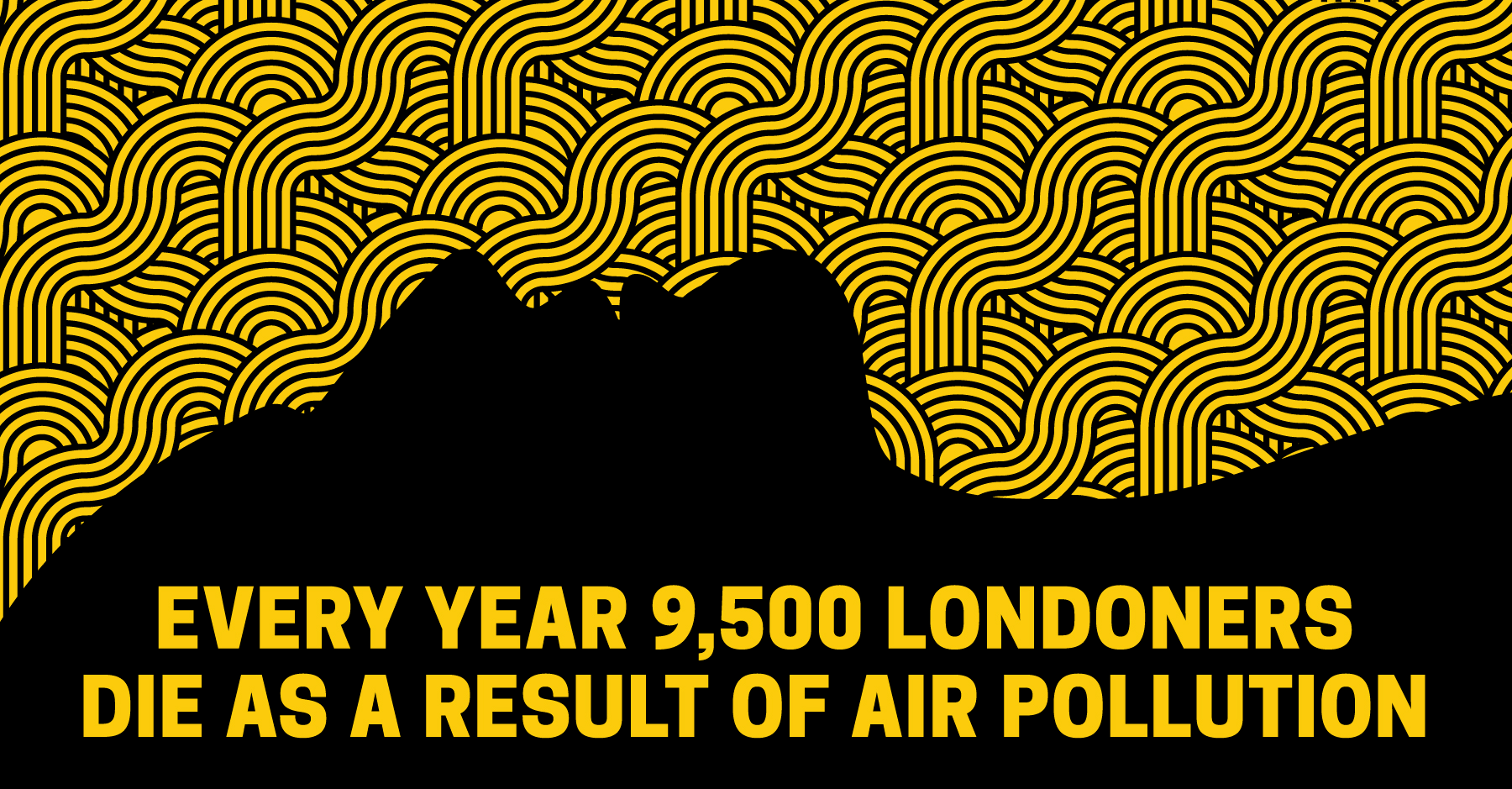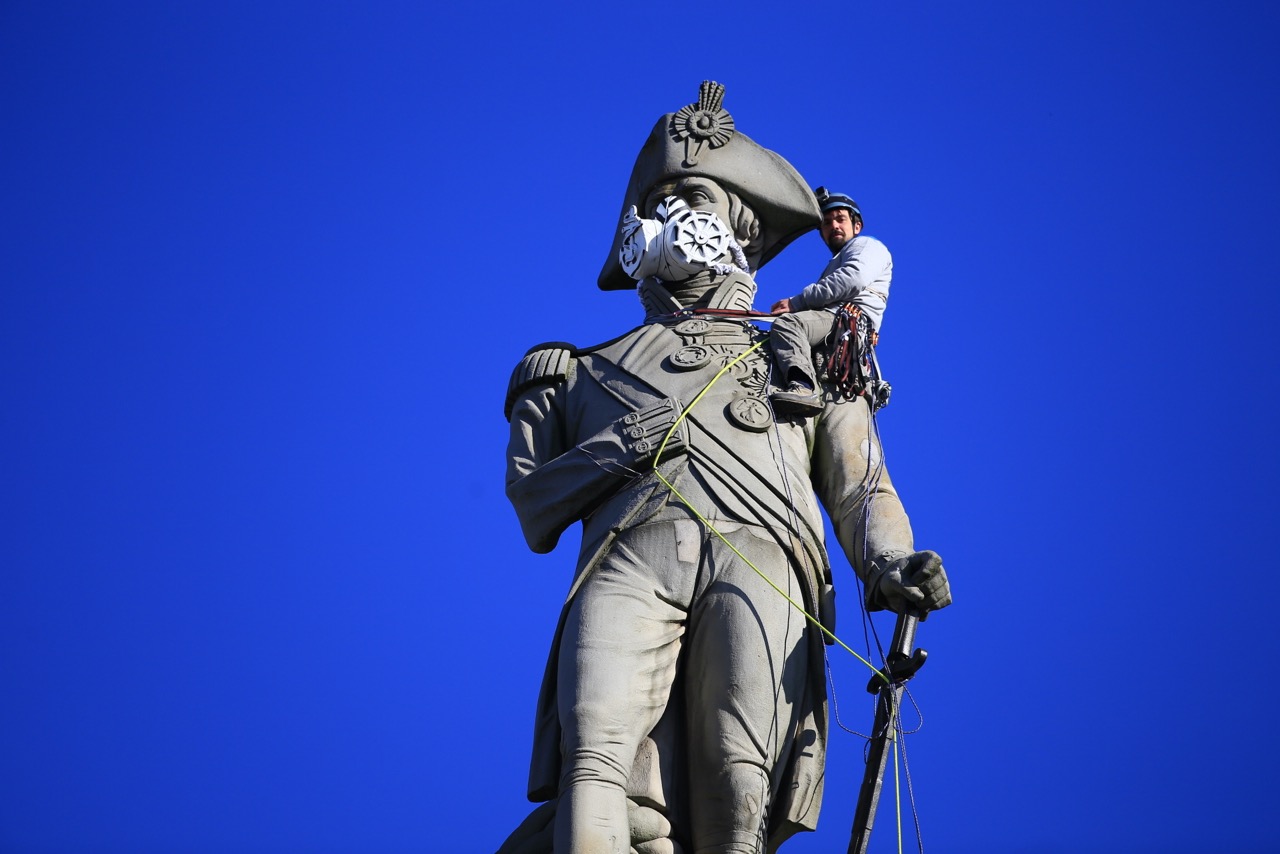 "Minute Works have told a complicated story with clarity and feeling. The campaign is shaping up wonderfully. We're really excited about it."
Mel Evans
Art and Editorial Coordinator
Greenpeace
Results
The campaign featured in press articles published by the BBC, the Express, The Guardian, The Telegraph, and the Evening Standard.
The Mayor's Office was inundated with hundreds of hand-written Clean Air Now postcards sent by campaign supporters.
Mayoral candidates Sadiq Khan, Zac Goldsmith, Siân Berry, and Caroline Pidgeon responded directly to Greenpeace. Each politician went on to issue a personal statement outlining their commitment to lowering air pollution levels in London.
Our campaign hashtag #CleanAirNow trended on Twitter.