Supermarket Aisle Intervention Template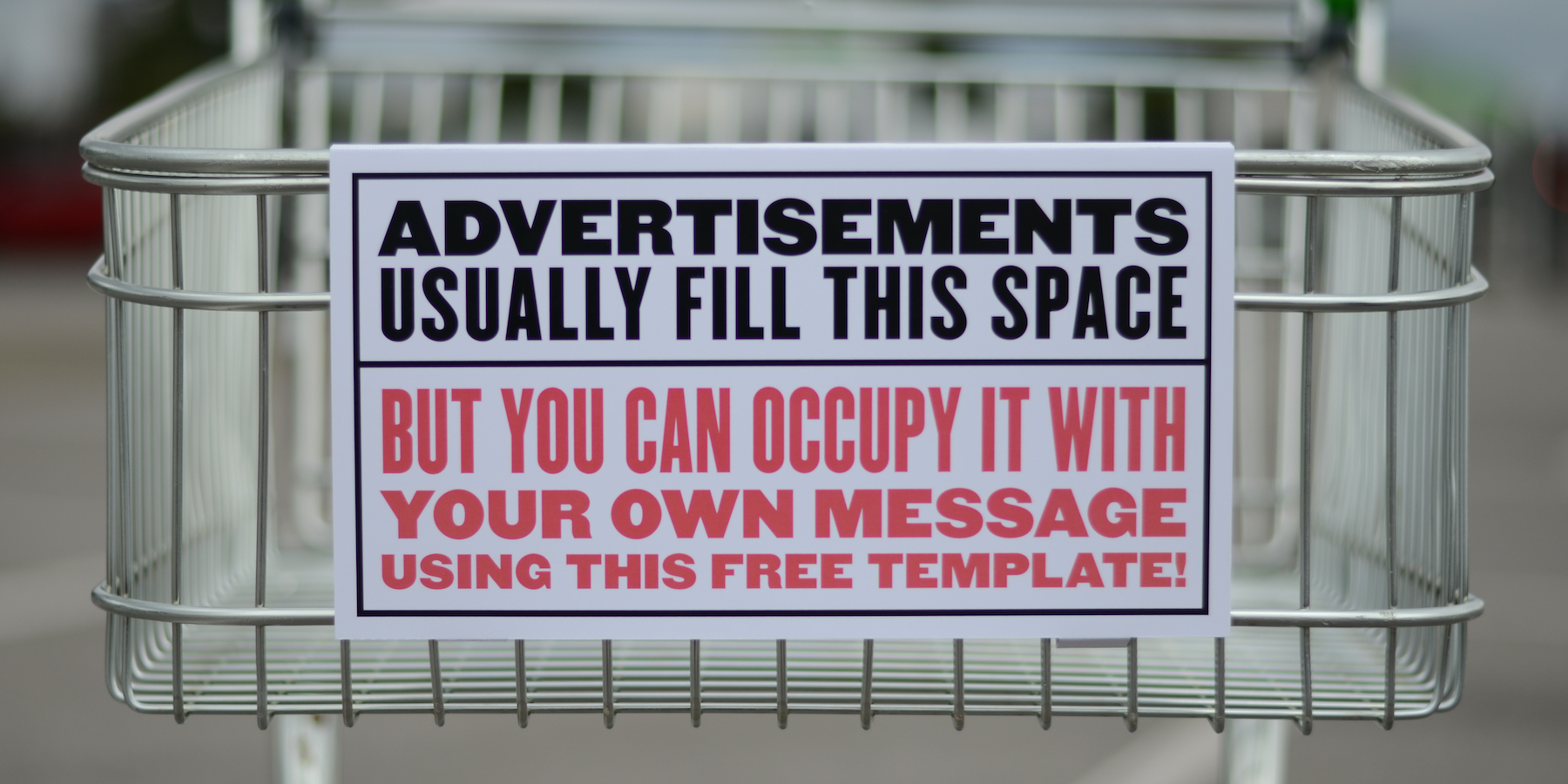 Recently we collaborated with Greenpeace on a campaign that called on Tesco to remove unsustainable tinned tuna from its shelves. The retailer had pledged to ensure that all of its own brand products were responsibly sourced. Then they went on stocking Oriental & Pacific tuna caught with fish aggregation devices and large nets. The technique harms and kills other sea creatures including dolphins, turtles, and rays.
Ahead of the campaign's second phase we created what we're now calling the Supermarket Aisle Intervention Template; a card device intended to be completed with a call to action, cut out, folded, and attached to the front of a shopping trolley. The net fits inside a single sheet of A3 card.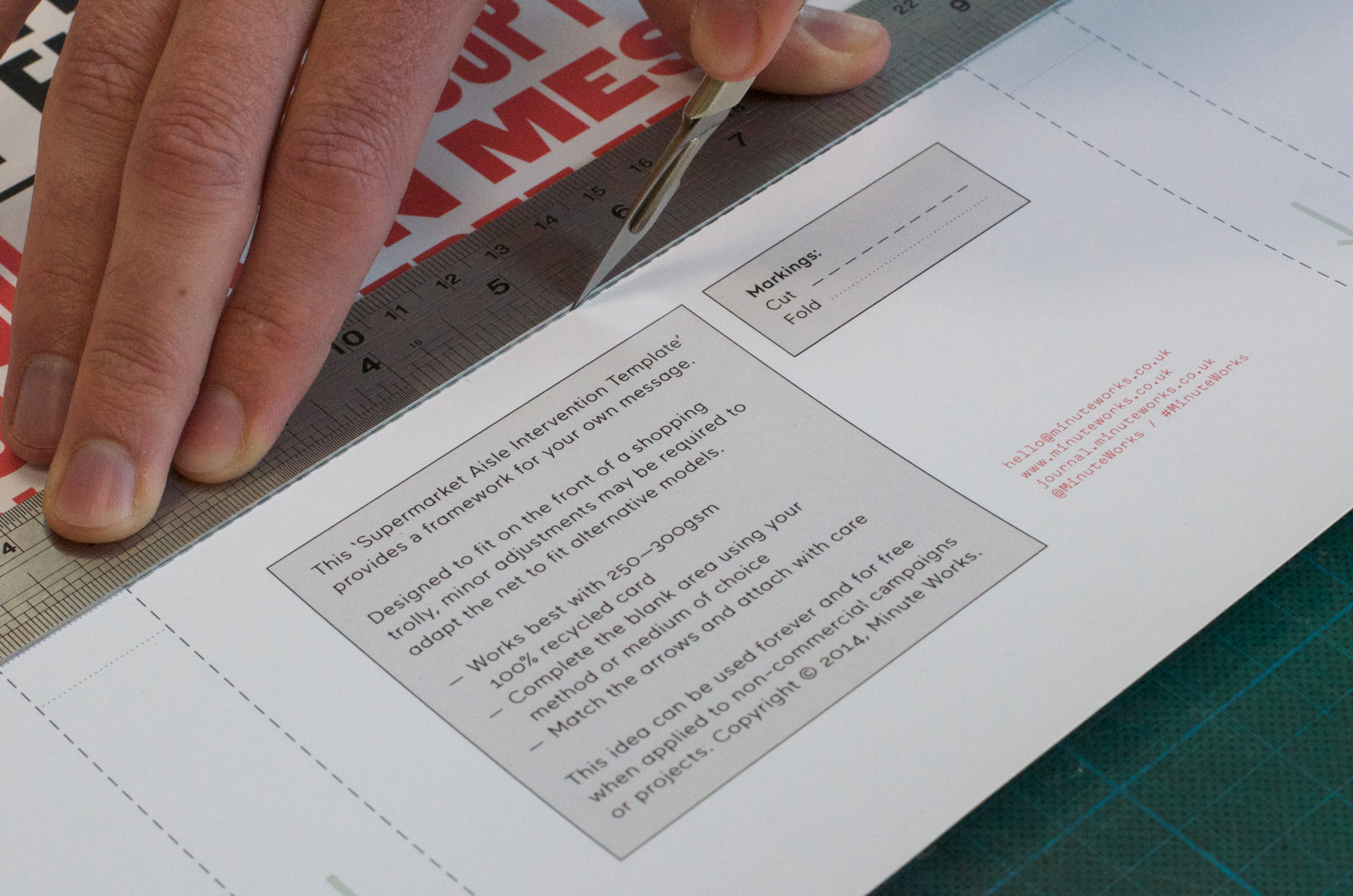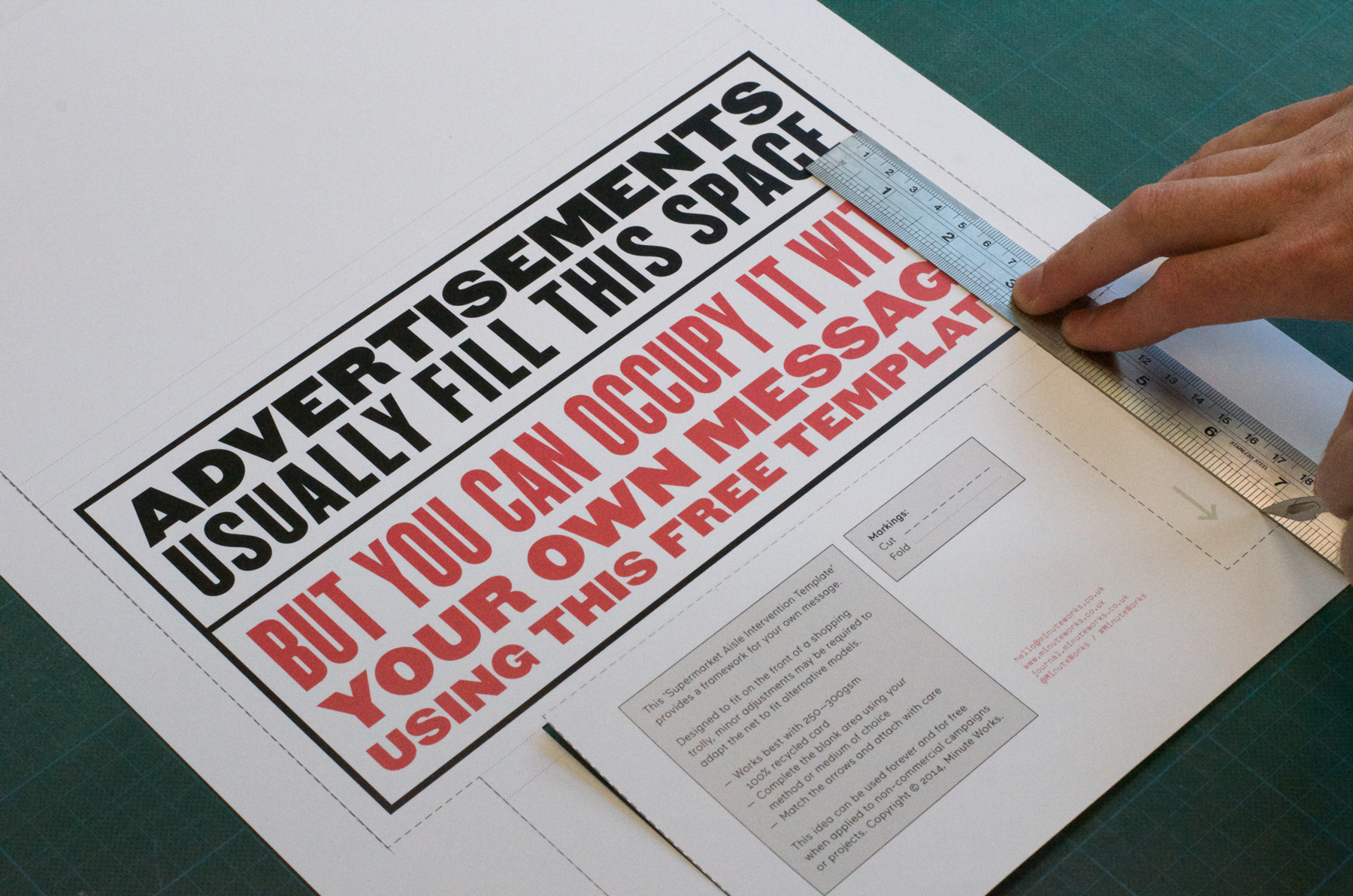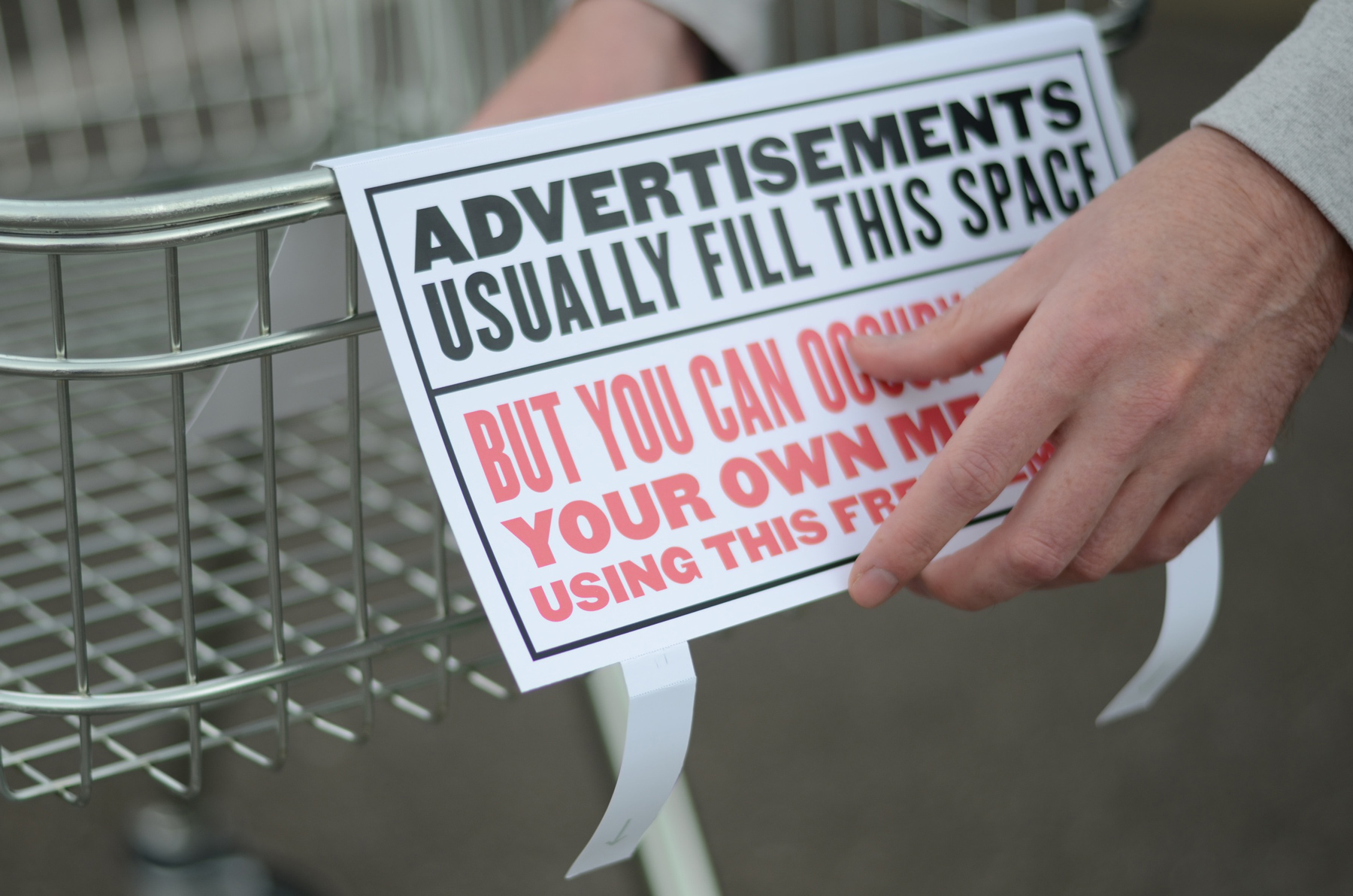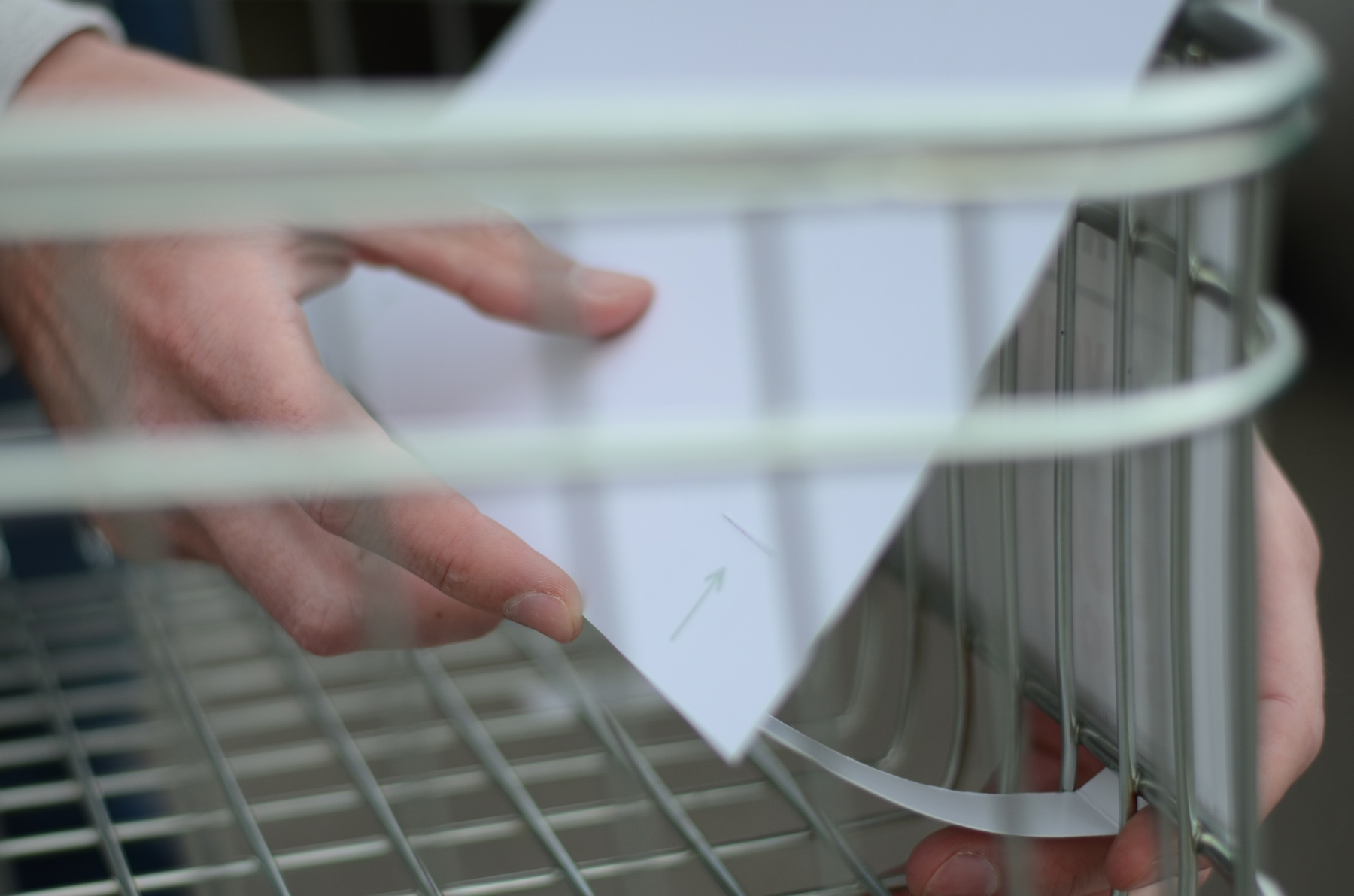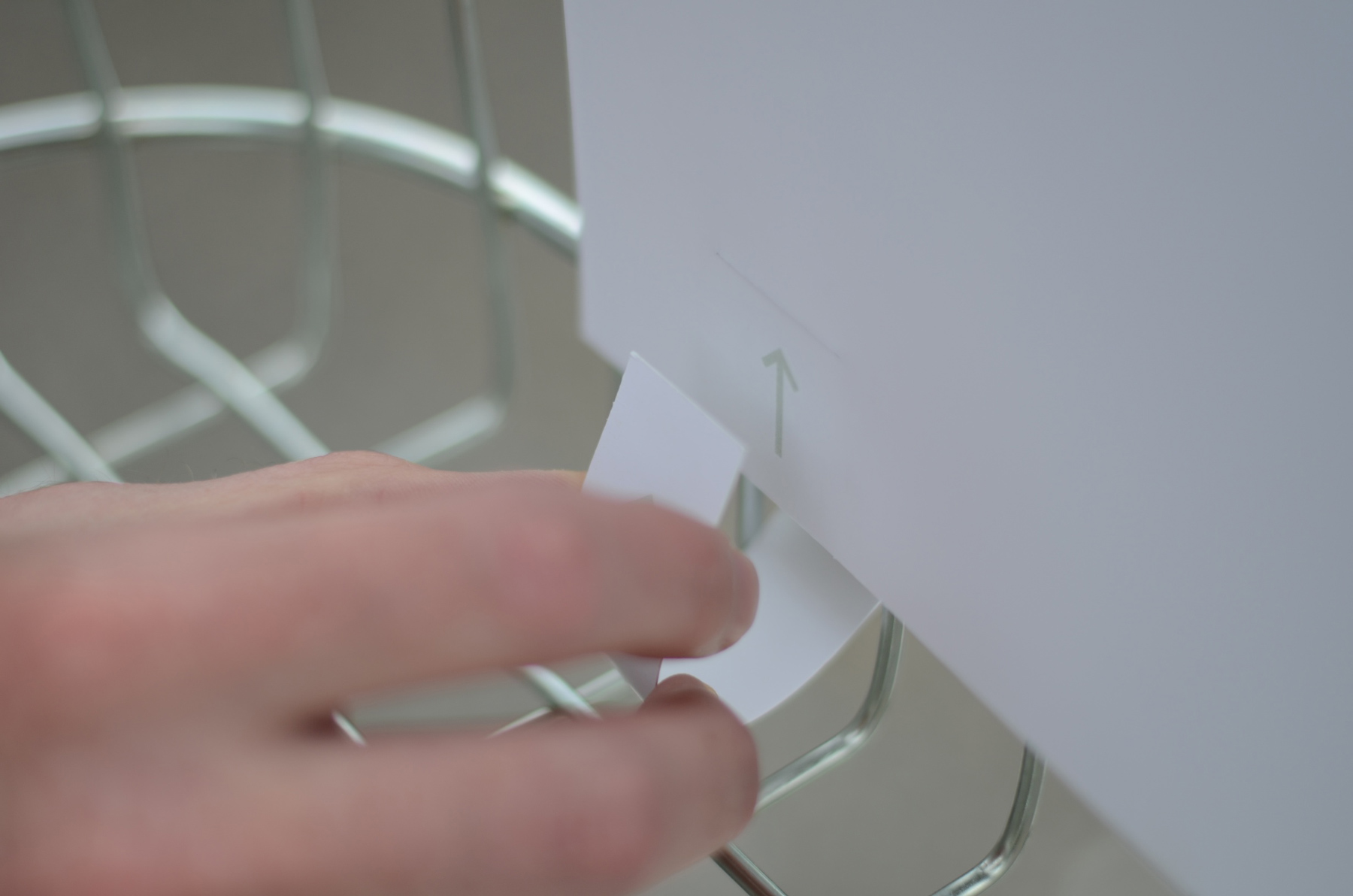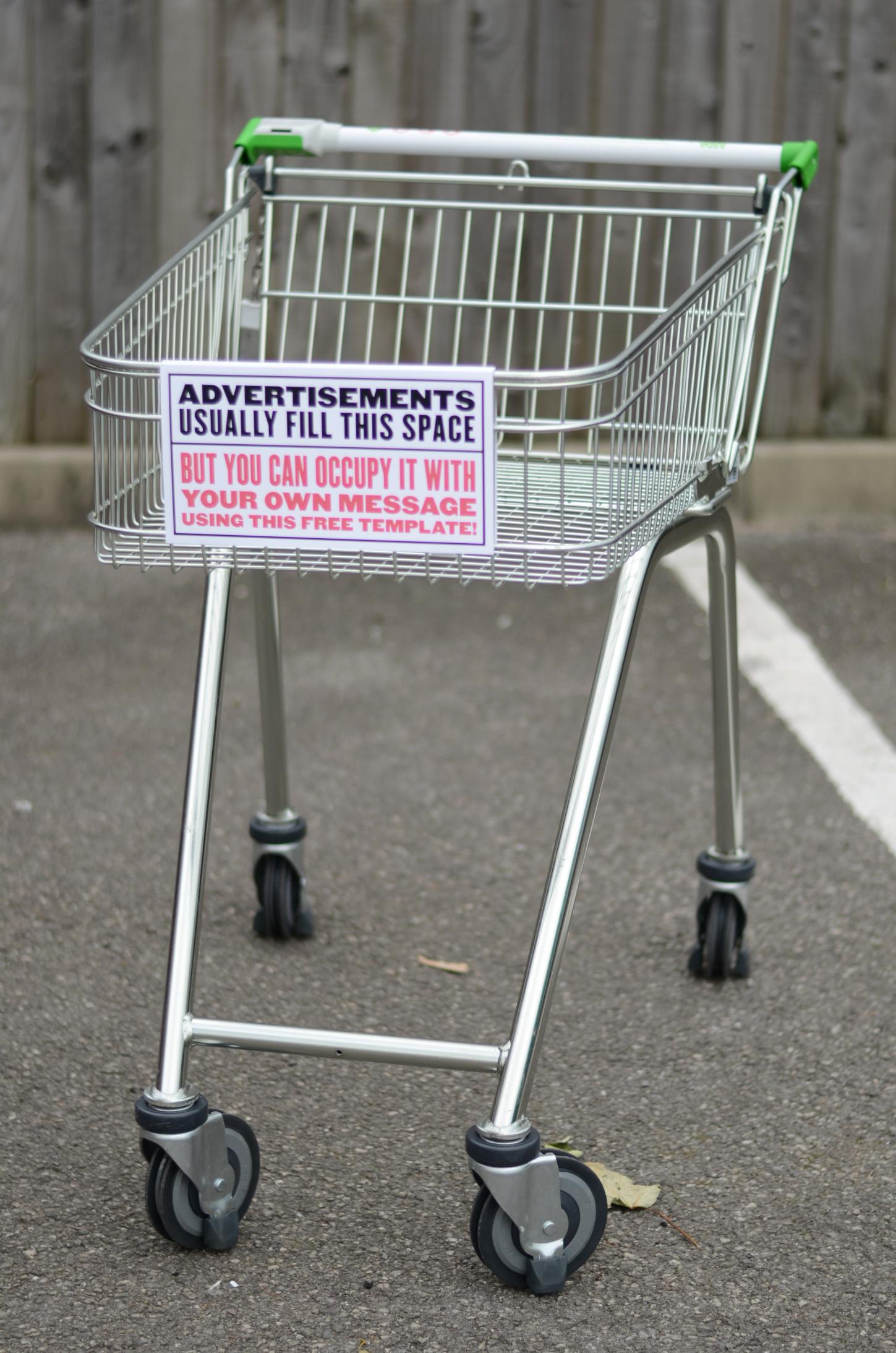 The success of our work on the campaign's first phase meant that there wasn't an opportunity to publish this concept. Prior to print Tesco backed down and began working with Greenpeace to help make Oriental & Pacific tinned tuna 100% sustainable by 2015.
Nonetheless we think there are (unfortunately) many opportunities to repurpose the template. In May 2014 retail customers were given more reasons not to shop at Morrisons when the supermarket turned Antony Gormley's public artwork The Angel of the North into a soulless advertising hoarding. The anti-war movement continue to voice opposition to Tesco's 2013 invasion of Denmark. With causes like these in mind, rather than consigning the concept to an archived project folder we have instead decided to place it on special offer:
Minor adjustments might be required to adapt the net to fit alternative trolley models. The design works best with 250-300 gsm 100% recycled card. Be sure to check the paper weight tolerance of your home printer.
This idea can be used for free, forever, when applied to non-commercial campaigns and projects. Copyright © 2014, Minute Works.
Disclaimer: please keep in mind that placing print over paid advertisements is illegal and that you are responsible for your own actions.
Read more from our journal
Read more from our journal