Design for profit for purpose
Making projects that position other organisations to create positive change is good. Can graphic design companies do more? We think so. That's why we're donating 10% of our profit to non-profit organisations. What inspired this commitment?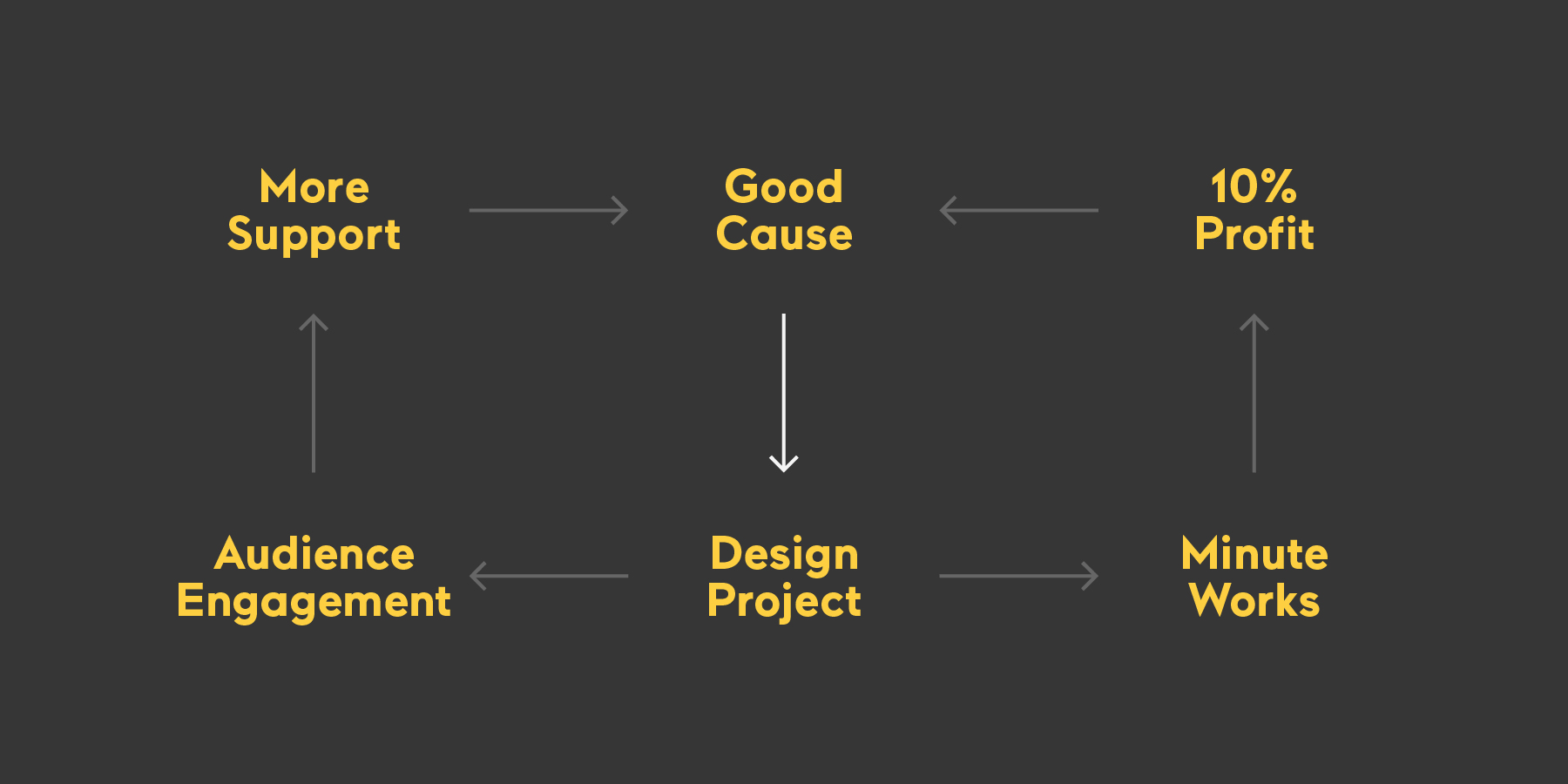 Ken Garland published the First Things First manifesto in 1964. It challenged graphic designers, photographers, and students to focus their talents on projects that promote 'our education, our culture and our greater awareness of the world' as opposed to 'detergent, striped toothpaste, deodorants, cigarettes…'
Tobacco adverts are banned in the UK now. Otherwise it's business as usual at most marketing agencies. Although Emily Gosling at Eye on Design is correct to point out:
"It's an interesting time to be a graphic designer … recently, designers have been more vocal about choosing to be choosy about who they work with. For many, a client's personality and a company's moral values matter as much as a good brief and a high rate, but being able to turn down a project based on those things is a privileged position."
Today more creative agencies are excited about 'design for good' than ever before. A handful are working on interesting new ways to acknowledge privilege and encourage reform, like 'reporting profits from high-carbon clients.' Many have their hearts in the right place but feel conflicted because '… it can be tricky to weigh potential projects against the money necessary to sustain a business, pay rent, and live.' Others are enthusiastic about the SEO keywords 'design', 'positive', and 'change' at a time when the public view climate crisis as the most important issue. The point being 'design for positive change' can be questionable. We don't want it to be.
We've always been truly devoted to design for positive change. Sure, those keywords do appear on this website but that's not all. Our costs (studio and living) and rates are connected. We've consciously avoided the need to balance our books with (for example) commissions from social media networks caught up in data scandals. Calculating 'profit from high-carbon clients' isn't a challenge because we have no high-carbon clients.
So what's next? How else can we send home how serious we are? We think the answer is: have the courage of our convictions. Why stop at a promise to promote 'our education, our culture and our greater awareness of the world' when we can take an active role? Going forward we'll be donating 10% of our profit to non-profit organisations.
We hope that this commitment will encourage people to get excited about and support what we set out to do: establish a responsible graphic design studio that is also a social enterprise. It means we can arrive to our desks each morning with a sense of direction and purpose.
Read more from our journal
Read more from our journal